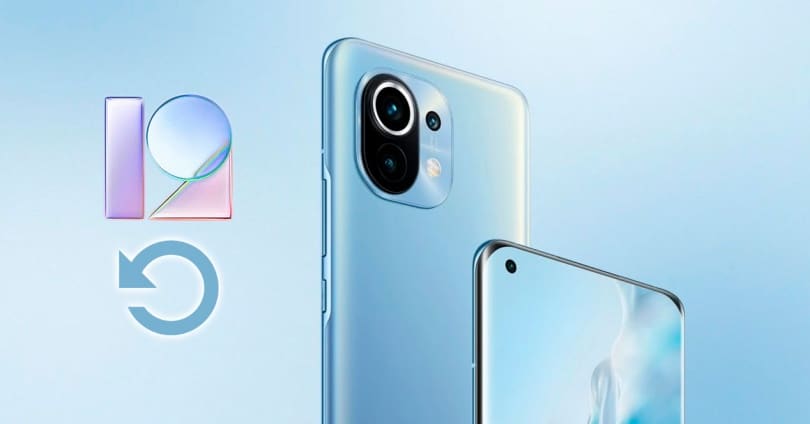 Following the plans established for the MIUI 12.5 update in Xiaomi terminals, the manufacturer has begun to update its high-end model, the Mi 11. An update that was scheduled for the second quarter of 2021 and thus has met the deadlines now that the update begins to roll out among users.
An update that has a lot to offer users, especially considering that MIUI 12 has been in the spotlight since it was presented and began to arrive several months ago. Errors and failures have been the topic of conversation and the reason why many have complained about the performance of the terminals. In this case, the Mi 11 will be among the first to resolve the bugs and thus following the path of the Mi 11 Ultra, it should be able to optimize one of the most popular customization layers.
MIUI 12.5 update starts worldwide
Although, as we have mentioned, the Xiaomi Mi 11 Ultra is already beginning to receive MIUI 12.5 , it is not an easy terminal to get, contrary to what happens with the Mi 11 that has been on the market for longer and therefore has reached the European market. , as well as to Spain officially. With the update already started in China, the expansion will be progressive as we are used to by Xiaomi, allowing the Global ROM to be released in the coming days or weeks so that users around the world can enjoy it.
An update that weighs 461 MB, which is not too much considering the changes that it will have for this high-end smartphone. To check if the update is available in our Mi 11 , it is only necessary to enter Settings> on the phone and click on MIUI 12. The search will start and we can even speed it up, repeatedly touching on MIUI 12 to unlock the advanced options. By tapping on the three points within these settings, we can choose to receive the updates earlier and thus be among the first to enjoy them.
All the news and changes that arrive
With this update Xiaomi promised to solve most of the problems, bugs and errors of MIUI 12 together with Android 11 . Among the most repeated in the Xiaomi forums is that of gestures, which will be solved with the implementation of the new "Android Gesture Turbo" that are mentioned prominently with this update. The random reboots that some owners of this Mi 11 have suffered are also corrected.
Among the novelties that MIUI 12.5 offers, most of them reach the high-end of Xiaomi, such as the new designs for the volume system, gallery and other apps of the system. The MIUI 12.5 battery optimization is another of the highlights, which could make a big difference if we trust what Xiaomi promised. Also, the March security patch is rolled out in the update.