Flash Player is a standard of the Adobe firm that has been accompanying us for many years to use in many types of multimedia content . However, as we have been warning you for a long time, its end is getting closer.
Due to its enormous use, at least a few years ago in many Internet sites, for a long time many technology companies have been warning of its end. Specifically, this is something that will take place at the end of this year, in the month of December. The main reason for all this is given for security reasons, since as we have been able to verify these years ago, Flash Player became too vulnerable an element.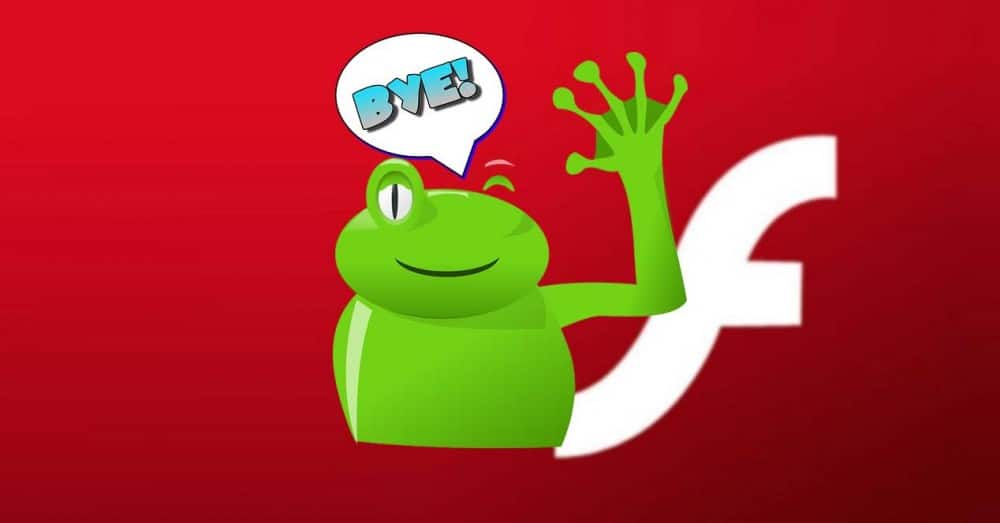 That is why little by little its use has been falling in favor of HTML5 , among others, until finally Adobe announced its final end. But with everything and with it, despite these announcements that we are talking about, there are still many websites and platforms that continue to use this standard. That is why on the globe there are still many users who are forced to use it, for which we are going to help you. Of course, keep in mind that once December 31, 2020 , Adobe will no longer send more updates to Flash Player, and will not allow download from scratch.
How to install Flash Player in Windows
As we mentioned before, there are still a few months until its definitive end becomes effective. Therefore, in the event that you are one of those who still need to install Flash Player on your computers, we are going to show you how to carry it out. For starters, this is something that we are going to achieve through the official website of its developer, Adobe. Therefore, from our favorite web browser, we will have to access it, be it Chrome , Firefox or any other. Say that we access the official Flash Player website from this link .
Here we find a button that is responsible for providing us with the executable file that we download to the Windows system. Therefore, as with any other program, we only have to double-click on that file to start the installation of the program as such.
Of course, in the installation wizard itself, we find a window to customize the standard update system. In fact, next we will see how to do this and how it will affect the use of Flash Player .
Update Flash Player in Windows
As we have just told you, Flash Player in its installation process gives us the opportunity to make it update automatically. This is the most recommendable, incidentally, at least during the remaining months of life. Therefore, in the mentioned installation wizard, when you ask us, we mark the option to Allow Adobe to install updates.
In fact, this is the option that Adobe itself recommends us to use in order to keep the software up-to-date at all times, at least until next December. Therefore, at this point, it is important to know that Flash Player updates arrive automatically through the Windows Update function of Windows 10 itself . That is, Flash Player is updated from the same path from which we receive the corresponding updates of the operating system.
How to uninstall Flash Player from Windows
But with everything and with it, once the official support ends in December 2020, or from now, it will be more common to uninstall Flash Player from the teams. That is why in these same lines we are going to show you two ways to achieve it.
Uninstall Flash from Control Panel
Therefore, at this point, to uninstall Flash Player, the first thing we do is close all functioning web browsers. This is because if it is running in a browser it cannot be uninstalled. Then we write the appwiz.cpl command in the search field of the bar to access Programs and features of the Control Panel.
Thus, in the list that we see, we only have to select the entry for Adobe Flash Player and click on the right button to choose Uninstall . This is when the uninstallation process will begin as such and in the usual way, as in other programs.
Of course, once this is completed, we recommend that you restart the computer. After this movement, we will have to delete the remaining files to completely remove Flash Player from the PC. This is something we achieve by accessing the following folders:
C: / Windows / system32 / MacromedFlash
C: / Windows / SysWOW64 / MacromedFlash
And to finish we will have to write two other routes in the Run command box, which we access through Win + R to also delete its content:
% appdata% AdobeFlash Player
% appdata% MacromediaFlash Player
If the latter returns an error , it is likely that the Flash Player uninstaller has already removed them before.
Uninstall Flash Player from its uninstaller
As we have seen, we can uninstall Flash Player through the Control Panel , but we can also make use of the official Flash Player uninstaller. So we can safely and completely remove it. The first thing will be to get the Flash Player uninstaller from its official link , so we download it. Once we have it on the hard drive, just like we did before we must close all web browsers and run the file . In the wizard that appears we will no longer have to confirm the uninstallation of the component as such.
Once the uninstallation is finished, we must restart the computer . And to finish the process, just like we did when removing Flash from the Control Panel, we will also have to delete the contents of the following Windows folders:
C: / Windows / system32 / MacromedFlash
C: / Windows / SysWOW64 / MacromedFlash