The trackadp is a basic element of any computer, as it allows you to control the pointer. Opening any applications, marking where to start typing or doing a simple zoom are the tasks for which a trackpad is used. In the event that yours has been broken on the MacBook or you are looking for one for your iMac or Mac mini we will show you the best options available on the market.
What you should know when using third-party trackpads
There are many users who do not want to use a traditional mouse to control their computer, and opt for the trackpad. With a gesture system you can control scrolling or clicking in a way that can become more intuitive for many more people. That is why there are many types of trackpads on the market, although there are many problems in finding the right one. Unfortunately you can hardly find independent trackpads and it must be assumed that the vast majority of trackpads are built into a traditional keyboard.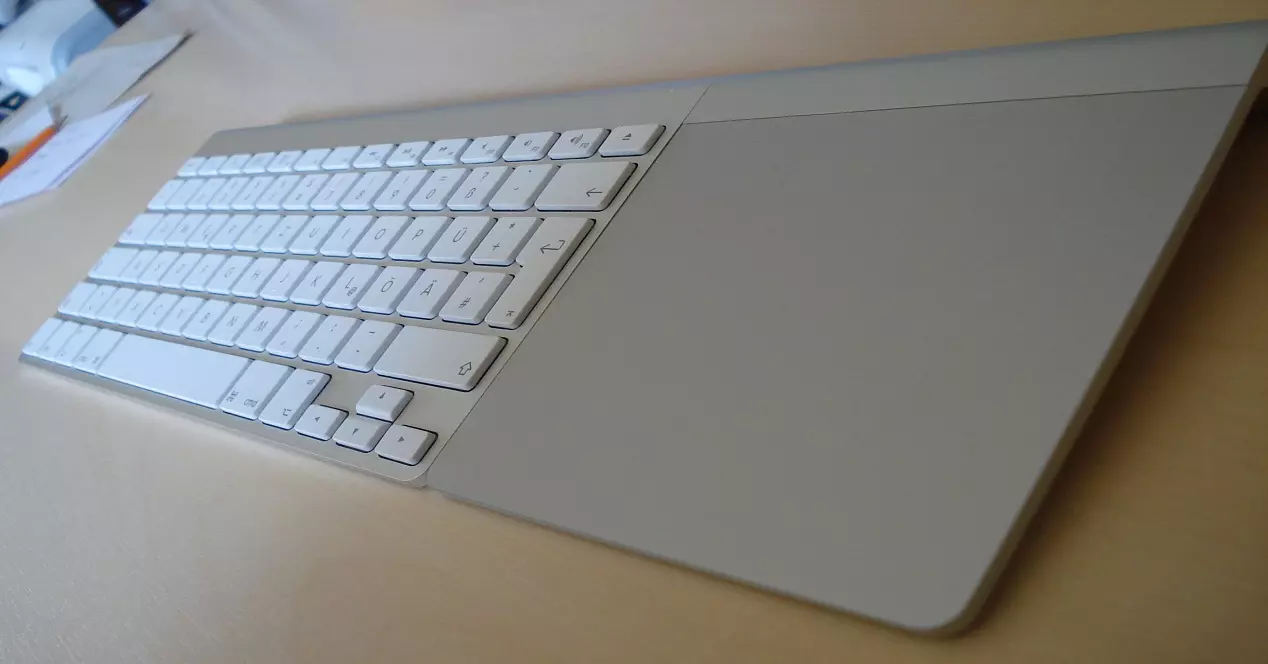 But buying a keyboard in conjunction with a trackpad has many drawbacks. This is because the keyboards are mainly designed for Windows due to the fact that it has a higher market rate of course. In this way, many shortcomings can be found, such as the CMD key not being present or not being able to access the function keys that are classic to be able to perform functions that macOS users do on a daily basis. That is why in many cases having a keyboard with a trackpad may not be the most appropriate if you are a person who is very used to Apple's keyboard design.
Best standalone trackpads
In case the keyboard is not what you are looking for, independent trackpads are what you need on your table. Here are the best options out there.
Apple Magic Trackpad 2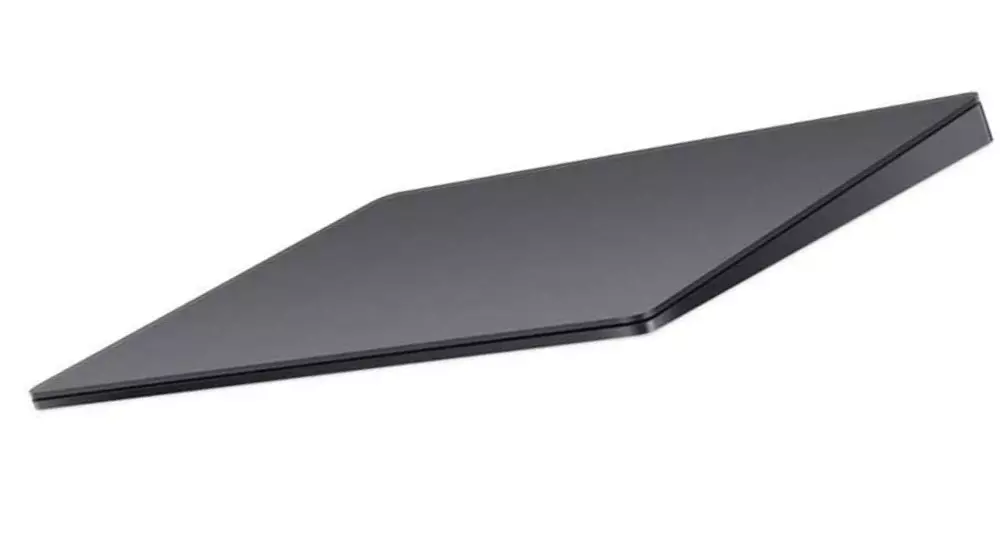 The official Apple option that works completely independently. It is available in space gray which has always been one of the most sought after by users. Touchpad that is fully rechargeable and that integrates Force Touch technology, identical to that found in MacBooks. Under the surface there are four sensors that allow you to click anywhere and detect the intensity with which the pulsation is made.
It has a glass layer almost 30% greater than the previous model. This means that, added to the slim profile, you can move your finger comfortably along the entire surface that exists. In addition, as it is designed by Apple itself, the link is immediate with any Mac on the market by working through Bluetooth technology. Both MacBook, iMac and Mac mini can be controlled with this standalone TouchPad.
Silvergear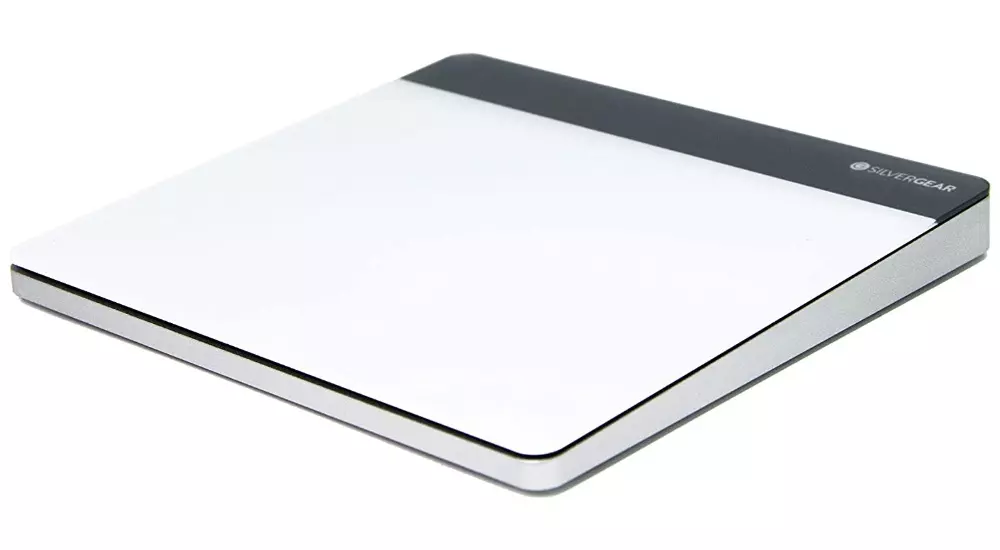 Multi-touch touch panel with a large surface to be able to click in any location. It has a smooth operation as if it were the trackpad of a computer. Although it is not an official product designed by Apple itself, you can also use the gesture system when clicking, scrolling, zooming or pulling to one of the sides.
Forget about cables as it has a wireless design as it does not require an additional controller. It does not have a direct bluetooth connection, but it does have a reliable connection through a bluetooth receiver that connects to the Mac itself. It is portable and practical with an ultra-slim design and you can easily take it anywhere to replace a larger mouse size.
Keyboards with Integrated Touchpad
As we have discussed, there are not many trackpads that are completely independent. The most common thing that can be found on the market is the trackpad attached to a wireless or wired keyboard. Here are the best options in this regard.
Logitech K400 Plus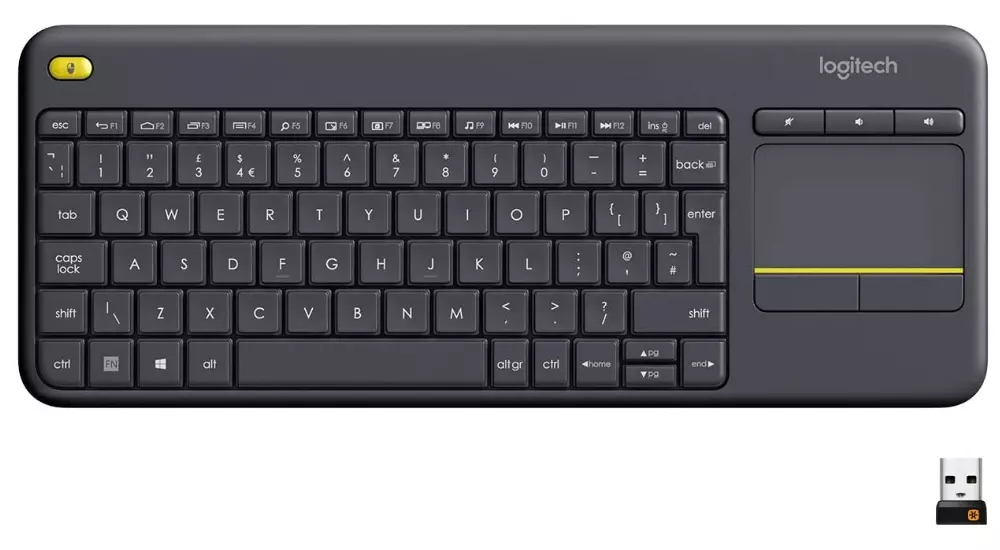 Wireless keyboard that stands out for being extremely portable due to its low weight. It has on the right side with an integrated trackpad that will allow you to control the computer with ease. The distribution is designed above all to be able to enjoy multimedia content in a comfortable way. It is completely Plug and Play, so when you connect the mini receiver to the Mac you will simply have to start working with it since you will not need any type of driver.
Designed to have a relaxed control, not being very complicated to use on a day-to-day basis. It is true that with the design you have, you are not planning to work for many hours at a time. It does not integrate a rechargeable battery system but works through a battery system. Although the brand points out that the change will not need to be made in at least 18 months because it is really simple. But although it has a wide autonomy, illuminated keys are included.
Logitech K600
The Logitech brand is undoubtedly one of the most reputable in the field of wireless keyboards. On the right side there is a trackpad that will allow you to control the cursor precisely on your Mac. It also has a directional knob in the corner that is designed especially for televisions. The only drawback is that it has a really small size so it is not entirely comfortable to use on a day-to-day basis.
It has a natural typing experience due to the design of the keys themselves and also by having a really lightweight design to be conveniently transported and used with a MacBook. The radius of use is 15 meters with the USB receiver that is integrated into the Logitech pack itself. This means that you can control the computer wherever you are in your room.
SilverHT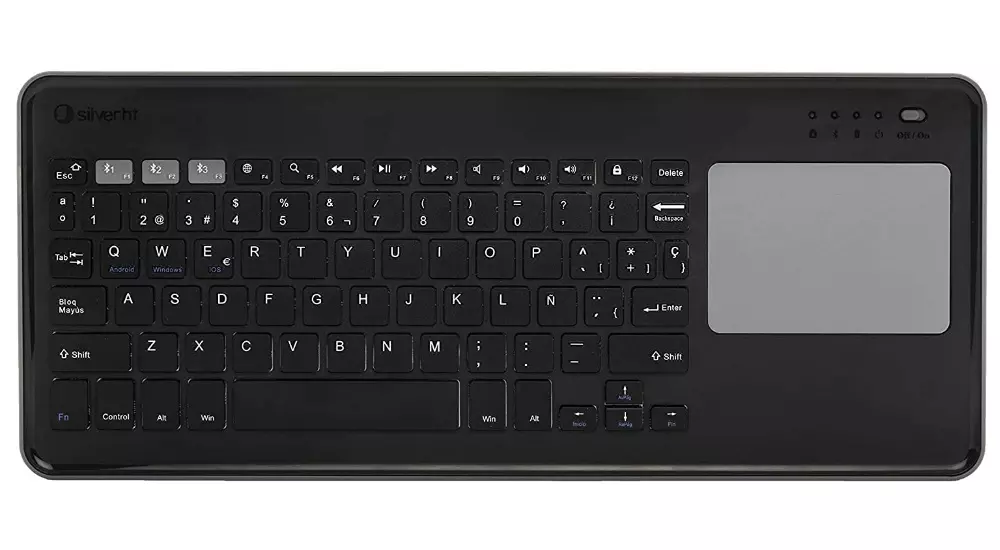 Fully wireless, membrane keyboard that can be used on any device. The problem with being a membrane keyboard is that the experience when typing can be unsatisfactory, but it is a plus when it comes to transporting it. This is because it has a low weight. But what is really interesting is the trackpad that is located on the right side of the keyboard to be able to control the pointer comfortably.
As we have commented previously, it is perfect to be transported as it has dimensions of 345x145x10 mm. The rear part is prepared so that the movement of the keyboard can be avoided on a surface such as the table itself. It works wirelessly through batteries and with a range of 10 meters so it can be easily used from any location.
ZIENSTAR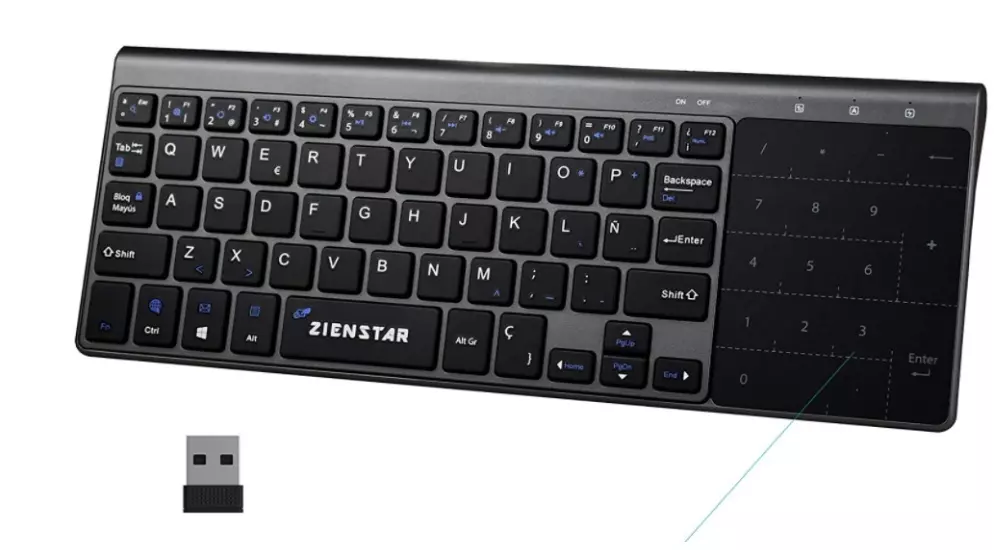 This is a keyboard that works through a 2.4 GHz connection but also with a USB receiver that connects to the Mac. On the right side you can find a touchpad that is 'camouflaged'. We mean that aesthetically it looks like a numeric keyboard, but it does not have physical buttons but they are tactile. That is why it acts as a keyboard, but also as a touchpad to control the Mac's pointer. You only have to press the Fn + F12 combination to be able to change it.
The keyboard itself has 59 keys and a size of 26 x 10 centimeters. It is very convenient to get anywhere to use it with a Mac. For it to work correctly it has two AAA batteries whose life can be extended up to 3 months without any problem. Although it will always depend on the type of use that is going to be given to it on a day-to-day basis. When having a layout in Spanish, the keyboard has the ñ key.
Amazon Basics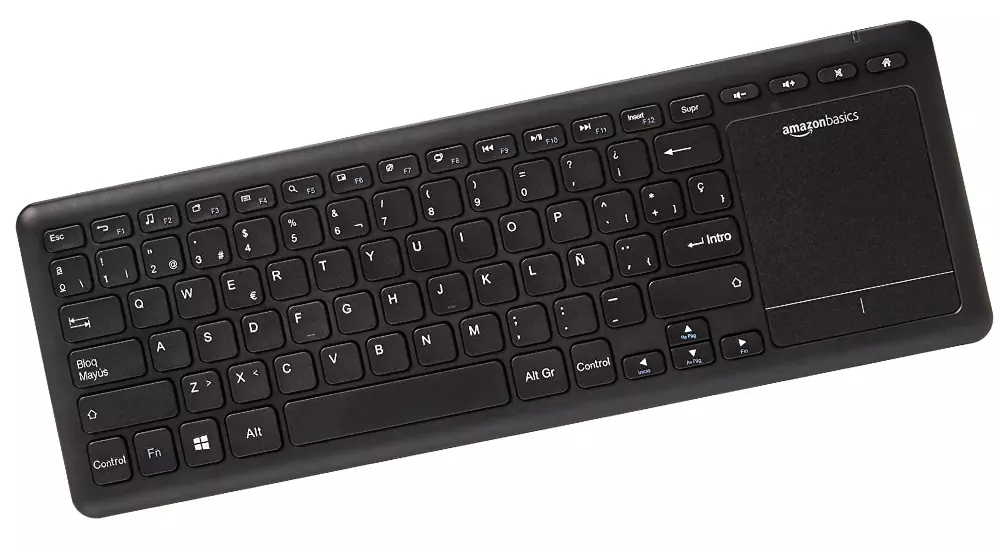 Amazon has a series of products that belong to its own brand and are of a more than acceptable quality. In this case they have a wireless keyboard with Touchpad that, although it is designed for televisions, can be used comfortably on any Mac. It has a slim design, perfect for use from anywhere with a range of 10 meters.
The keyboard has a Spanish layout, and the trackpad, although it does not have a very soft touch, is more than enough considering the price it has as a whole. You can use two fingers to scroll up or down and even sideways. But you cannot make use of other gestures that can be found in the operating system of the Mac itself.
Rii K22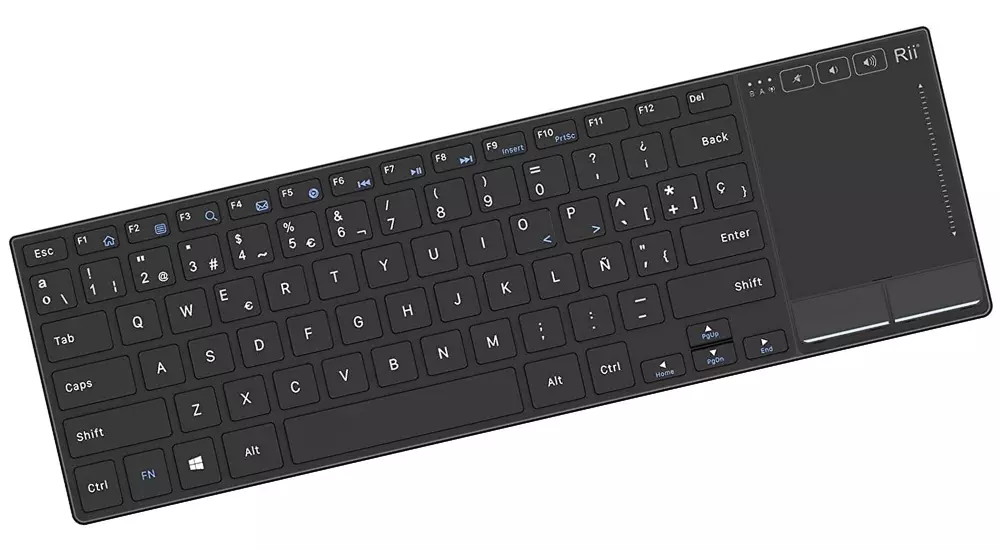 At first you can see a keyboard with a fairly sober and elegant design that invites you to use it with any type of Mac. It has 2.4 GHz technology and how could it be otherwise on the right side it has a trackpad . No need to use batteries, but integrates a rechargeable lithium-ion battery through a standard USB port.
Features a shock-resistant aluminum alloy protective cover. This added to the fact of being very thin facilitates the transport to any place next to your computer. It is compatible with a large number of devices, being macOS one of the operating systems to which it can be connected.
Silver HT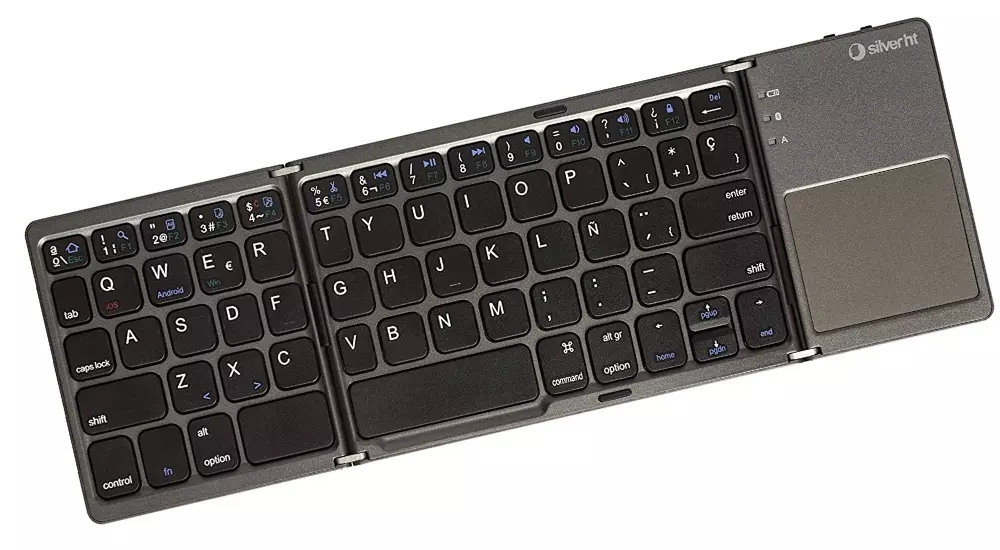 If you are a little at home, this is the most recommended keyboard with Touchpad without a doubt. This is because it is committed to a folding design with which you can place the trackpad on top of the keyboard to reduce its size much more when you want to put it in a backpack. It has a Spanish layout of 64 different keys with a scissor mechanism key structure. This results in an experience similar to that of a mechanical keyboard.
The main drawback of the trackpad is that it is small in size so it is really uncomfortable to use for many hours. In addition, it does not integrate any type of physical control when making clicks. It is always limited to clicks that are tactile and may not be comfortable while working.
Garsentx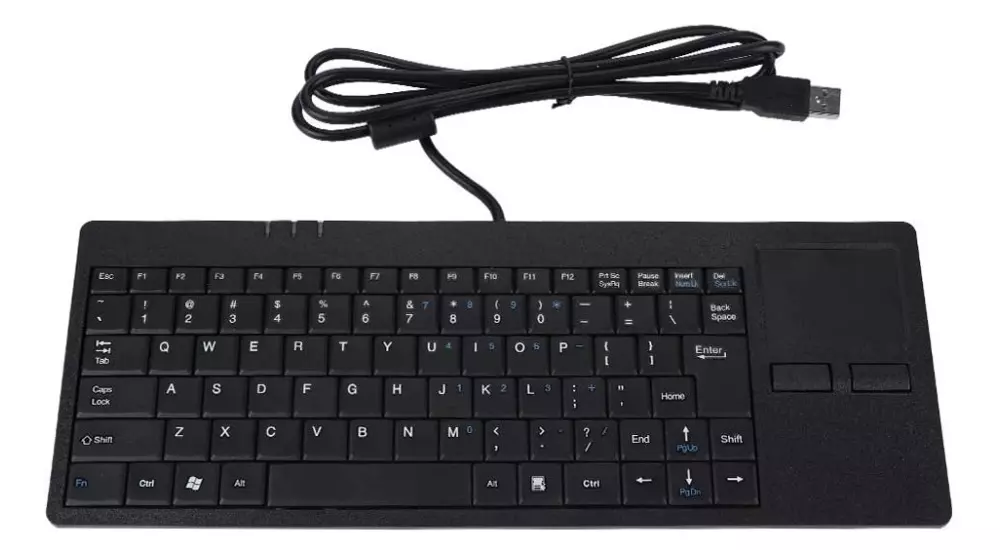 If you want to avoid wireless connections, you can also find keyboards with integrated trackpads that work through a cable. This is one of the best examples, although it does have some significant drawbacks. It has a mechanical typing system to guarantee a better experience but without having a keyboard that has a large size that can become annoying on the table.
A non-slip mat is included in the back to prevent it from moving while you are working. This means that if you are working on a wooden table, it does not move at all. The trackpad is located in the right corner and the truth is that it is quite small. At the bottom of this trackpad there are two buttons to control.
Which one do we recommend?
There are many options that we have shown in this article. Of all of them, for the reasons that we have commented at the beginning, we must recommend the Apple Trackpad 2 itself as it is an official of the company itself. In addition to having a really interesting design and according to the entire ecosystem, it is quickly synchronized with a Mac and the entire gesture system can be used. It also has its own gesture system that can be found on the trackpad of a MacBook. That is why it becomes the best possible option when you need a trackpad for a Mac even if it has a much higher price than the rest of the options.
In the event that you don't want to spend so much money on a trackpad for your Mac, you can choose to buy it together with a keyboard. There are many brands that can be found, and we must recommend Logitech's. Specifically, the K400 Plus model is one of the best value for money with a really good design and an accessible trackpad that can be used comfortably with the Mac.