With Edge, Microsoft is achieving a web browser interesting enough to establish itself as a clear alternative to Google's almighty Chrome. Among its features, it should be noted that it has compatibility with extensions and even has its own add-on store. From it we can install addons of all kinds, even those focused on entertainment, which can be used to play or enjoy streaming content.
And it is that more and more we look for our browser to become a Swiss army knife that allows us to carry out other tasks beyond visiting different web pages. That is why extensions play an important role since they allow us to add different functionalities without having to download any type of software to the computer. In this way, it can be used to spend different downtimes playing or promote the use of different streaming platforms.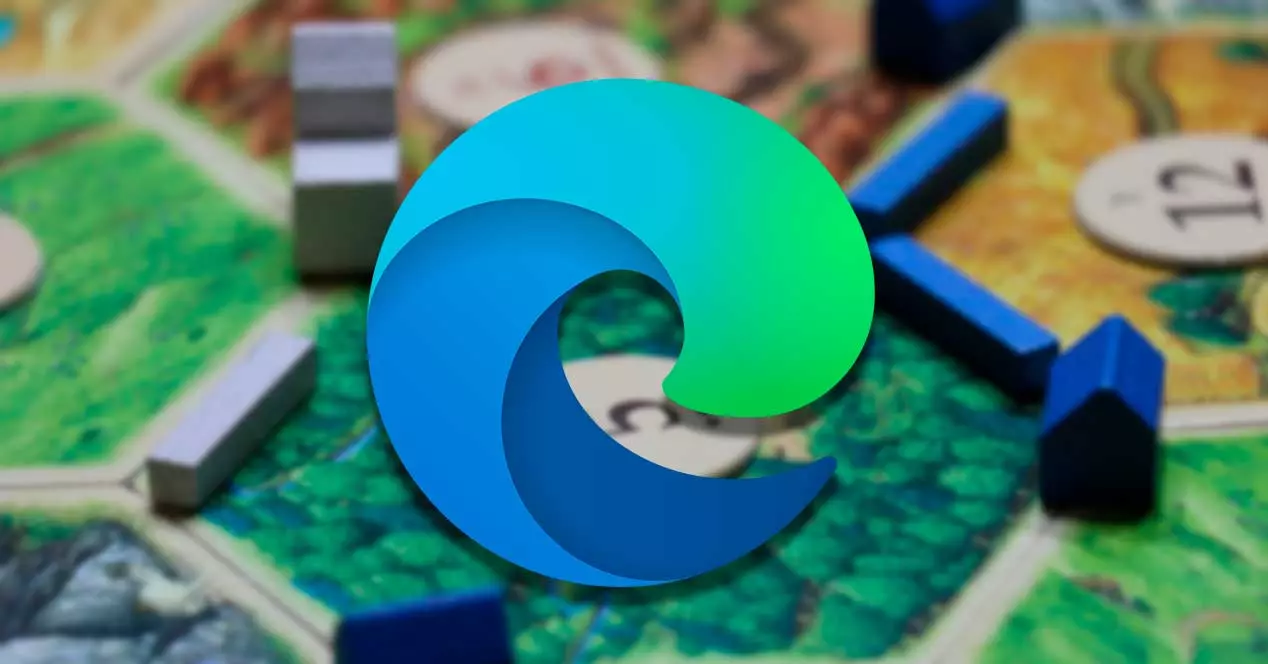 Use Edge to play
Although our Edge browser has not been designed to play games, it is possible to use it to quickly play different simple games for those dead moments that we have when using the computer with these extensions.
Battleships for Microsoft Edge
Who has never played the mythical sink the fleet ? In this game you had to sink the enemy ships by hitting the squares where they are. Well, with a similar idea we find this add-on for Edge, where the first thing we have to do is choose the location of our ships and place them on a grid.
We will have a Patrol Boat, a Submarine, a Destroyer, a Battleship and an Aircraft Carrier. One of these ships occupies 2 cells, two occupies 3 cells, one 4 cells, and the largest 5 cells. Once placed, we choose the grids to attack within the enemy Fleet section to defeat the AI. An extremely simple game that can give us a good dose of entertainment from the browser itself.
We can install this fun game from the Edge Addon Store .
tic tac toe
Popularly known in Spain as zeros and crosses or three in a row . It is a game as simple as it is addictive that many of us played at school with a pencil and paper and that now we can play from our Edge browser. Its mechanics are well known because we only have to mark the spaces of a 3×3 board with O and X alternately until we get three identical symbols to win the game.
Through this extension we will be able to play with our friends, or if we don't have anyone to play with, challenge the computer's AI, being able to set the level of difficulty, either easy or difficult depending on our skill. It is a tremendously simple game, with extremely fast games that will allow us to spend a little while entertaining.
Download Tic Tac Toe for free and challenge your friends.
RPG Game Online – Dedalium
If we are passionate about role- playing and RPG games, we cannot miss the opportunity to install Dedalium in our Edge browser. Although it is still in an Alpha version, it is perfectly playable. We simply have to install it and then create our guardian, choosing his head, chest, arms and legs to shape him. Once created, we will have to collect objects and fight with our friends through social networks to improve our guardian.
We will have a good time collecting objects from any web page, from virtual coins to boxes with loot. We will play online against random creatures that we will find on any Internet page and we will steal their resources. We must improve our character to the maximum to be the first to kill the final boss.
Play Dedalium in your browser with this Edge extension .
paisdelosgames
This extension for Edge will allow us to access different types of games from the browser. Once installed, we can choose between four different games: Run 3, Happy Wheels, Papa Louie and Moto X3M . In the first of them, it is an intense action and endless running game that will take us on a terrifying journey through a highly restricted area, guiding our alien through space. The second has countless characters and vehicles, having to survive all kinds of traps, dangers and our own bike turning against us as we fight to reach the finish line of each stage.
The third game is a platform adventure in which we must save Papa Louie's clients from the infamous Onion Ring through 12 tough stages. Our customers have become sticky pizza monsters, and they need us and our kitchen crew to save them. Finally, we will be able to enjoy a motorcycle racing game, dodging and dodging obstacles until we reach the finish line in the shortest time possible.
Don't miss out on these essential games from PaisdelosJuegos by installing them from the Microsoft Store .
To view streaming content
If we want to take advantage of video streaming platforms even more, we can do it with these extensions.
Netflix
If we regularly use Netflix, these extensions will help us get the most out of this popular entertainment platform.
Netflix Watch Party
This add-on for Edge allows us to watch TV remotely with our friends, synchronizing the video we want to watch together in real time, adding a group chat where we can talk in real time about the content we're watching. It allows you to watch movies and TV series in high definition with anyone, improving the group experience without delays, since everyone will see it at the same time.
Free download this Edge extension from its Addon Store.
Netflix Skip
It is possible that one of the things that we like least when watching series on Netflix is the summary and introduction of the chapters. If that is our case, with this extension we will be able to skip both the summary and the introduction, conclusion and the next episode by starting the video in full screen. We may use its popup to enable and disable its various features. We will have a button to start the video in full screen, another to skip the summary and another to access the next episode button.
Install Netflix Skip for free and enjoy all the content of the popular platform in a more comfortable way.
Youtube
It is one of the most popular and used streaming video platforms. If we want to provide it with extra features, these add-ons for Edge will be of great help.
Subtitles for YouTube
This add-on for Edge will allow us to use our own custom subtitles when viewing our favorite videos on YouTube to be able to read them in any foreign language. In this way, instead of using the subtitles generated automatically by the platform, which are usually not very accurate or correctly capture the context of the video, we can choose to use these manually translated subtitles from YouTube videos. We simply have to install the plugin and load the subtitles manually from our PC.
Download Subtitles for YouTube from the Edge Add-on Store .
Red Messenger for YouTube
This plugin has been designed to improve our viewing experience on YouTube, saving many clicks and time. To use it, it is not necessary to register with other credentials or share our account credentials with third-party applications, since everything is done directly from the YouTube platform. We can customize the size of the YouTube player, view the content in automatic HD quality and incorporate its own Adblock.
Install Red Messenger for YouTube for Edge from the Microsoft Store.
Plugins for other platforms
Next, we will see other extensions available for other platforms such as Twitch, Prime Video and HBO Max.
Twitch Previews
This extension takes care of creating a live video or image preview when you hover over any stream in the channel list. For it to work once installed, we must update the twitch.tv tabs that we have open. It also allows us to create our own thumbnail of a live broadcast, have a full screen for chat, avoid the automatic change of video quality, search for sequences with the keys on the numeric keypad, among other functions.
Install Twich Previews for free from the Edge Store.
HBO Max Watch Party
We are talking about an add-on for Edge that allows us to play any content from HBO Max such as movies and series in high definition in sync with our friends . It also has a live chat function synchronized with the video and from where we will be able to react in real time to everything that happens, which will improve our experience when viewing content in a group. There are no limits of users who can join our group and there is no buffering or loading issue.
Try HBO Max Watch Party by installing it from the Edge Store .
zRate Hulu Disney+
It is possible that before seeing any movie or series available on Disney + we want to know all the information available about it. This is something that this extension does because it is in charge of automatically adding a non-disruptive information window under each presentation card of the content that we want to see, automatically adding IMDB ratings , or other sources that we can configure such as Rotten Tomatoes and Metacritic. For our privacy, this plugin does not access or store our browsing or viewing history.
Download and install zRate Hulu Disney+ from the Edge Add-on Store .