Digi was the first operator in Spain to launch 10 Gbps fiber . At the moment it is only available in the areas of the Community of Madrid where they have direct coverage. The second has been Orange , which has launched it in five cities in Spain: Madrid, Barcelona, Seville, Valencia and Zaragoza. The XGS-PON is starting to arrive, but is it necessary?
The XGS-PON is the new generation of fiber optic technology. Currently we use the GPON , which allows us to reach speeds of up to 1 Gbps (which remain at about 950 Mbps real). The new technology works through the same fiber cables already deployed, and it is only necessary to make equipment changes in the plants to adapt them to XGS-PON.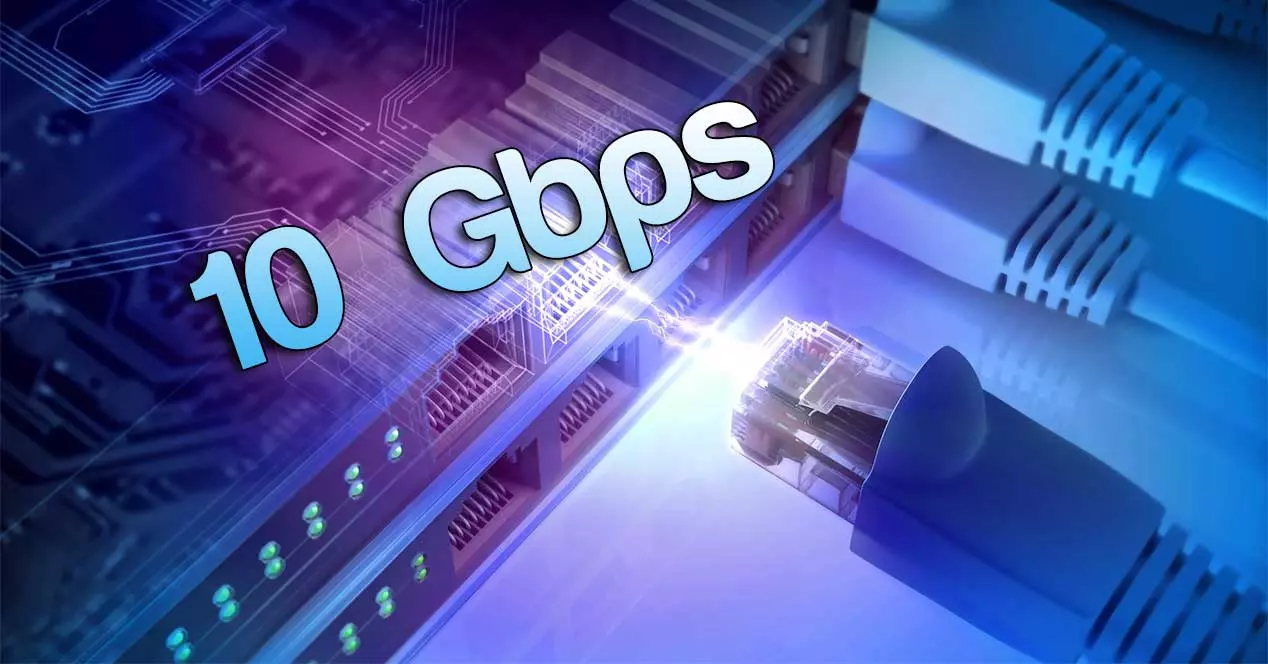 10 Gbps fiber, very difficult to take advantage of
1 Gbps fiber is something that a decade ago it was unthinkable that we were going to have in a generalized way at home. With it, we can download content at figures around 100 MB / s, a figure more than enough for an average household to enjoy the Internet without problems. Even if it is not used intensively, such as when torrenting, it is very difficult for a 300 Mbps connection to be saturated in a household with four members.
Thus, justifying the payment for a 10 Gbps fiber becomes very difficult. First of all, because there is very little network equipment that allows us to get the most out of it. It is necessary to have a computer with a 2.5 Gbps Ethernet connection to start noticing the difference, and even with that card we are not going to get the most out of it, since you need a 10 Gbps one, like an ASUS XG-C100C that is worth it. 70.99 euros . For WiFi, using the latest WiFi 6 standard, it is difficult for us to exceed 2 Gbps of speed with current devices.
Therefore, there are very few situations where you will be able to take full advantage of this connection. An example can be, for example, someone who is constantly uploading content to the Internet, such as a youtuber. Or a student flat where all tenants have 2.5 Gbps Ethernet connections on their motherboards with the latest processors on the market.
Play: a good reason for 10Gbps fiber
However, there is a clear reason to hire her beyond the limited cases where you need so much speed at home: to play . XGS-PON technology has a much lower minimum latency than GPON. While with the current one we are left in figures around 4 or 5 ms, with XGS-PON it is possible to have ping figures of 0 or 1 ms at most.
However, even this upgrade may not be worth it for many to pay for this connection. With Digi, in the case of having coverage, it is 30 euros per month, which is what other 600 Mbps fiber connections cost in the operators. With Orange, however, it is necessary to hire at least Love Total Plus and pay an additional 10 euros, the cheapest combination we can hire is 120 euros per month (reduced to 95 euros for the first 6 months).
Therefore, it is convenient to wait for more affordable rates to enjoy this wonderful technology that will further improve the connections in Spain. Although users do not upgrade their equipment to XGS-PON and do not contract more than 1 Gbps in their homes, operators will have an improvement in capacity for each fiber cable, since they will be able to offer more connections through each cable. Thanks to this, possible saturations in the future will be avoided.