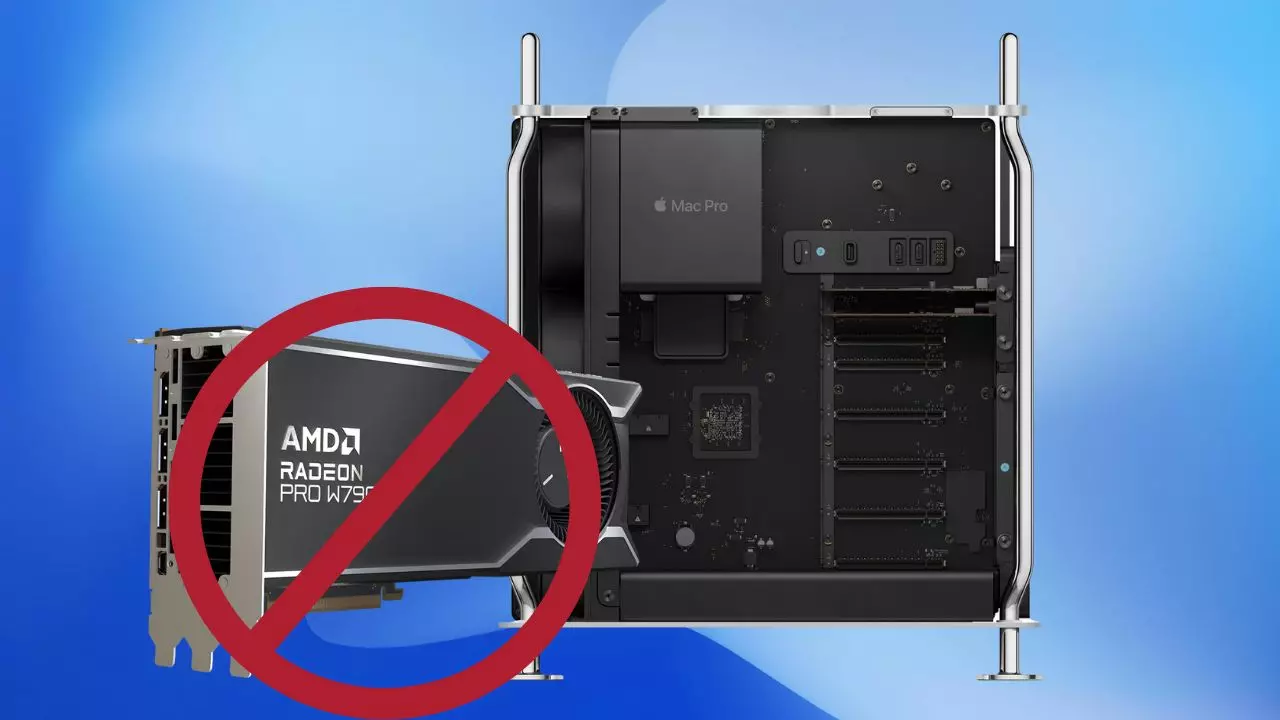 Just a few hours ago, Apple unveiled their latest Mac Pro systems, which might not be of great interest to you. These new systems have completely abandoned Intel processors and instead adopted Apple's own ARM-based solutions. One peculiar aspect of this system is that it features seven PCIe slots but does not support graphics cards. So, why is that?
These new systems are powered by the impressive M2 Ultra processor. This processor boasts 24 cores, which are divided into 16 powerful cores and 8 efficient cores. Unfortunately, further details about the specific configuration are currently unavailable. The processor also includes a graphics card with 76 graphics cores and an additional 32 dedicated cores for AI processing.
The Mac Pro offers other notable features, such as support for up to 192 GB of RAM memory modules with a bandwidth of up to 800 GB/s. According to Apple, the graphics card is capable of simultaneously processing up to 24 video sources in 4K resolution.
While the Mac Pro includes a substantial number of PCIe slots, it does not support any type of graphics card. This decision could be seen as a step towards eliminating the possibility of creating hackintosh computers, which are unauthorized macOS installations on non-Apple hardware.
What are those six PCIe 4.0 slots for?
It's important to note that the new Mac Pro systems do not support dedicated graphics cards, including both gaming graphics cards like AMD Radeon or NVIDIA RTX, as well as professional models such as AMD Radeon Pro or NVIDIA Quadro (specifically the RTX A Series).
According to information provided on the official Apple website, the six PCIe 4.0 slots of the Mac Pro are intended for the installation of:
1. Digital Signal Processing (DSP) Cards
2. Serial Digital Interface (SDI) I/O Cards
3. Network connectivity expansion
4. Additional high-speed storage
For avid gamers, it might be challenging to comprehend the exclusion of graphics cards. However, in the professional sector, different requirements come into play. Professionals may need PCIe 4.0 cards for SSDs that support RAID configurations, among other specific needs.
Apple's official information does not explicitly mention support for professional graphics cards. The assumption is that the integrated graphics cores would be sufficient for tasks such as photo and video editing, as well as game development, although the latter may raise some concerns and uncertainties.
A restriction, meaningless?
You might be unaware, but CUDA is a highly robust programming language extensively taught in universities. It is specifically designed for NVIDIA graphics cards and finds wide application in scientific research, video game development, and various other fields.
Interestingly, the absence of AMD Radeon Pro graphics cards is also notable, marking the end of another longstanding partnership. These new Mac Pros not only break away from Intel processors but also exclude AMD graphics cards.
Consequently, Apple is excluding two significant sectors: scientific research and video game development. This decision is quite surprising and raises questions. Could it be because the processor lacks the capability to handle the data flow generated by dedicated graphics cards? This doesn't appear to be the case, as there are existing solutions that combine ARM processors with NVIDIA graphics cards.
The most plausible explanation is that Apple is in the process of developing its own graphics cards. It wouldn't make sense for them to design their own processors and not work towards creating their own graphics solutions. Ultimately, it seems their goal is to establish a tightly integrated ecosystem.