If you have an Amazon Echo speaker, it is impossible that you do not know Alexa. This intelligent personal assistant allows us, through different voice commands , to perform different functions without moving and using only our voice, such as turning on a lamp or the television, among many other things. There are a variety of fun and useful Alexa commands. You can also use many very interesting skills. From time to time, Amazon adds new commands to its smart assistant to increase the possibilities and continue to improve the user experience.
So, here we bring you the most outstanding Alexa news of the week.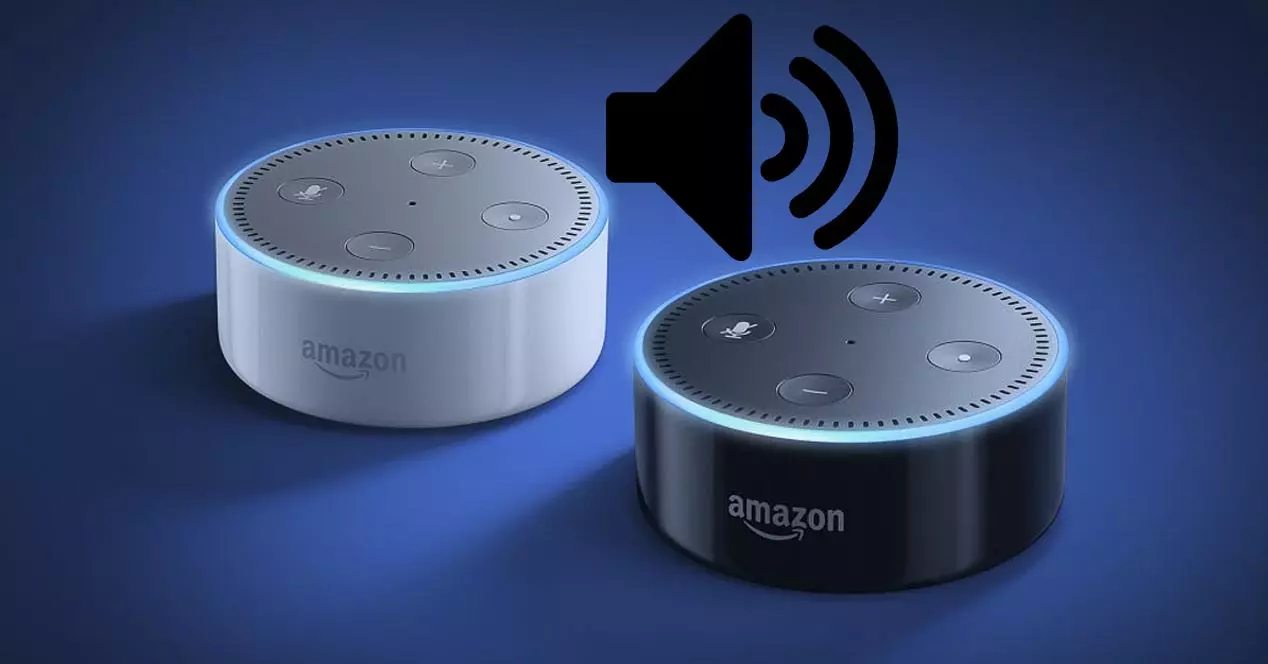 Helpful Commands
Many times we need to know the synonyms of a specific word. With the command "Alexa, can you tell me a word synonymous with X?" He will tell us without problems. Or if we want to have a laugh, we can use "Alexa, tell me a joke."
We can also ask you to look up information we need on Wikipedia by saying: "Alexa, look up aerospace engineering on Wikipedia."
Mother mode can also be activated on our Echo speaker. To do this, you will have to say "Alexa, activate mother mode." After that, we will have to answer a couple of questions and if we are right, Alexa will begin to say typical phrases that mothers usually say.
Translating some content is also sometimes very important. Using "Alexa, translate to English" the smart device will translate what we want.
You can also ask it for different music-related features , like telling Alexa to rap by saying "Alexa, rap." We can also tell him to play a specific genre and from any era by saying, for example: "Alexa, put 60s pop on Amazon Music."
Alexa can also help us to know the status of an order that we have made through Amazon. Using "Alexa, where is my order?" We will be able to know if it is in delivery or if it has not yet left the warehouse.
If you have a Netflix account, you can enjoy your favorite content on the platform from your Echo device with Alexa saying "Alexa, I want to watch Netflix".
We can also call our contacts using Alexa, although for this, the person we call must have a compatible Echo speaker or the Alexa app, having activated the function of allowing communication with other Alexa users. In case of accomplishing all this, it will be enough to say "Alexa, call my brother" (or anyone you want).
Thanks to Amazon we can also make the shopping list through the mobile. We can tell Alexa to add the products we want by saying "Alexa, add eggs to my shopping list."
Using Alexa as an alarm is another possibility. Just saying "Alexa, wake me up in the morning" will be more than enough.
We can ask Alexa to reschedule the appointments we already had on the calendar saying "Alexa, change my appointment with the ophthalmologist at 5 pm next Tuesday."
With "Alexa, what day is it? We will know this information or to know if it is going to rain today , ask: "Alexa, is it going to rain?"
If we want to know the distance from one point to another , it is something that we can also know if we ask the following: "Alexa, how far is it from Madrid to Burgos?"
Highlights of the week
The most prominent commands of the week can help us entertain ourselves with Alexa. Saying "Alexa, tell me a riddle" she will tell us. Also, if we want to play something we can say "Alexa, I want to play" and it will recommend the most outstanding ones.
Summer is also ending and the arrival of autumn is just around the corner. Together with Alexa, we can follow a reversal of the end of one season and the beginning of another if we say "Alexa, how long until fall?"
In case we want to know a curious and striking story, we can say "Alexa, tell me a story" so that she can begin to tell us one.