According to Steam, the most popular graphics card on the platform is the NVIDIA GTX 1650. However, considering its VRAM memory capacity, it may not seem like the most logical choice. To address this, we have delved into the current best-selling graphics cards from both NVIDIA and AMD.
The NVIDIA RTX 40 Series has hit the market at a high price point, making it unattainable for many users. As a result, users are seeking more affordable alternatives. These alternatives often come in the form of "older" models that have been on the market for some time but still offer exceptional performance.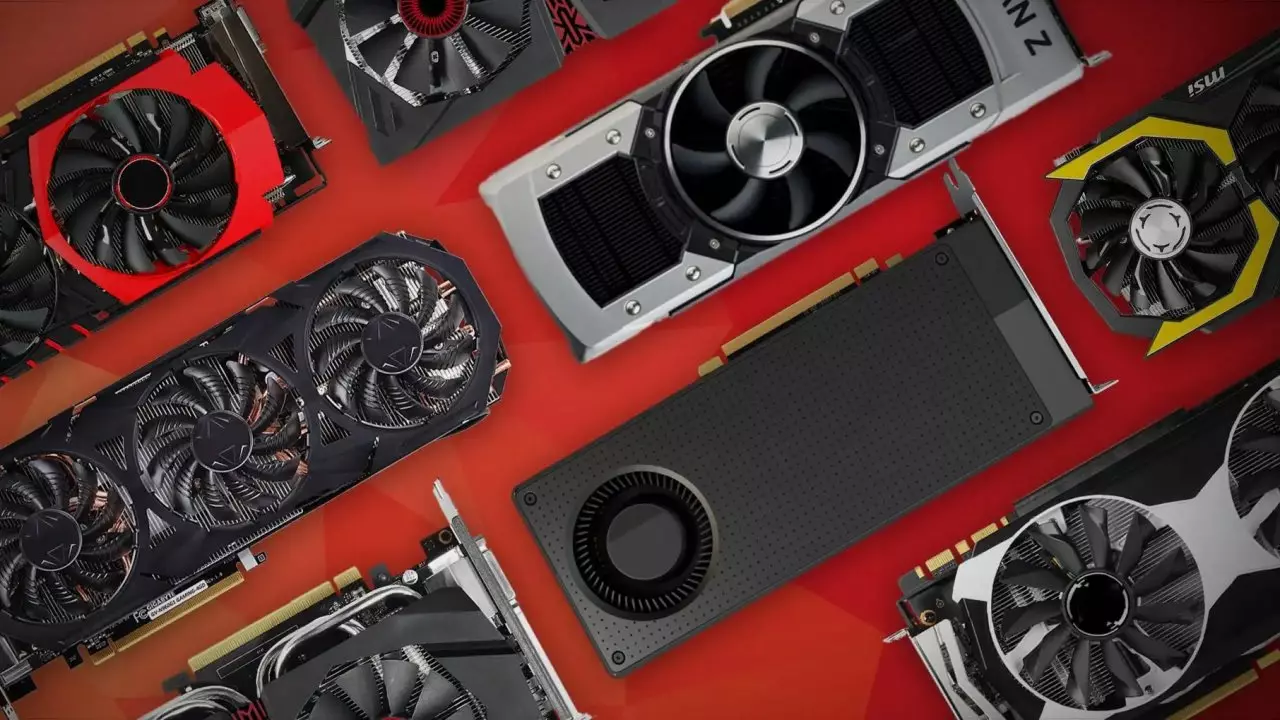 What are the best-selling graphics cards of the moment?
According to various websites, the best-selling graphics card models currently are the NVIDIA RTX 30 Series and the AMD RX 6000 Series. It is worth noting that the only newly released graphics card from the latest generation that is gaining popularity in terms of sales is the RTX 4060 Ti. Interestingly, there seems to be a lack of Radeon 7000 Series solutions among the best sellers, which is surprising considering their high quality and performance.
NVIDIA RTX 3060 Ti 8GB
The popularity of the NVIDIA GTX 1650 graphics card as the best seller is not surprising. NVIDIA's mid-range offerings are known for providing solid performance at a reasonable price point. Additionally, being an older model, the price has decreased over time, making it even more attractive than its initial release.
This graphics card is particularly well-suited for gaming at 1080p resolution. It offers the capability to experience ray tracing effects and also includes DLSS technology for enhanced visual performance.
Currently, the GTX 1650 can be found in the price range of 350-450 euros, a significant reduction from its initial price of over 500 euros.
AMD Radeon RX 6600 8GB
Indeed, 1080p resolution remains the most common choice among gamers, as indicated by both Steam data and the current best-selling graphics cards. The second best-selling graphics card aligns with this trend and emphasizes graphical quality, as we previously discussed.
While this graphics card may not support ray tracing, it does offer AMD's FSR (FidelityFX Super Resolution) upscaling technology. Ray tracing, although a remarkable technology, can be resource-intensive and impact overall performance significantly.
Initially, the graphics card was launched at a price range of 350-500 euros. However, it is now available at a more affordable price point of 200-250 euros.
NVIDIA RTX 3060 12GB
The third best-selling graphics card is the smaller sibling of the RTX 3060 Ti. While it is slightly less powerful, the prices are comparable. Users are inclined to choose the model that offers a little extra performance within their budget.
Similar to other RTX models, it supports Ray Tracing and DLSS technology. While it is primarily designed for 1080p gaming, the 12 GB VRAM allows for gameplay at 1440p resolution with some adjustments depending on the game.
Initially, the graphics card was launched with a price range of 400-600 euros. However, with the introduction of the new generation of graphics cards, its price has dropped below 400 euros.
AMD Radeon RX 6400 4GB
It is indeed surprising that this graphics card is among the best-selling models despite its limitations in VRAM memory. While it is capable of handling games like GTA V, LoL, Fortnite, or CS:GO at 1080p resolution, it struggles with more demanding titles like Death Stranding or Cyberpunk 2077.
Upon its release, the graphics card faced scrutiny due to its memory limitation. However, it found a niche as an affordable option for casual gamers. The memory limitation was also attributed to the requirements of Ethereum mining, which necessitated a minimum of 6 GB of VRAM.
Initially priced around 200 euros in early 2022, the graphics card is now available for less than 150 euros. It is also available in a mini-ITX format, providing more flexibility for compact system builds.
NVIDIA GTX 1660 Super 6GB
One of the best-selling graphics card solutions, known for its attractive price and performance, is this NVIDIA model. It is the latest release from the company that does not include support for ray tracing and image upscaling.
This graphics card is specifically targeted towards gamers who prioritize 1080p gaming and have a limited budget. While it lacks support for ray tracing, which has not gained as much popularity as expected due to its significant performance impact, it also does not support DLSS. However, since ray tracing is not supported, the absence of DLSS is not a significant drawback.
The graphics card was introduced towards the end of 2019 with a price range of approximately 300-450 euros. Some models can now be found below 250 euros, making it a more appealing option compared to an RX 6400.