There are many rumors that continually come out about the iPhone, not about the current one, but about the models that are yet to come and that Apple will launch on the market in the coming years. Well, one of the latest news that has become known thanks to a report by "The Elec" is that one of the novelties that users have been waiting for a long time will be a reality in 2024. Keep reading that we will tell you everything.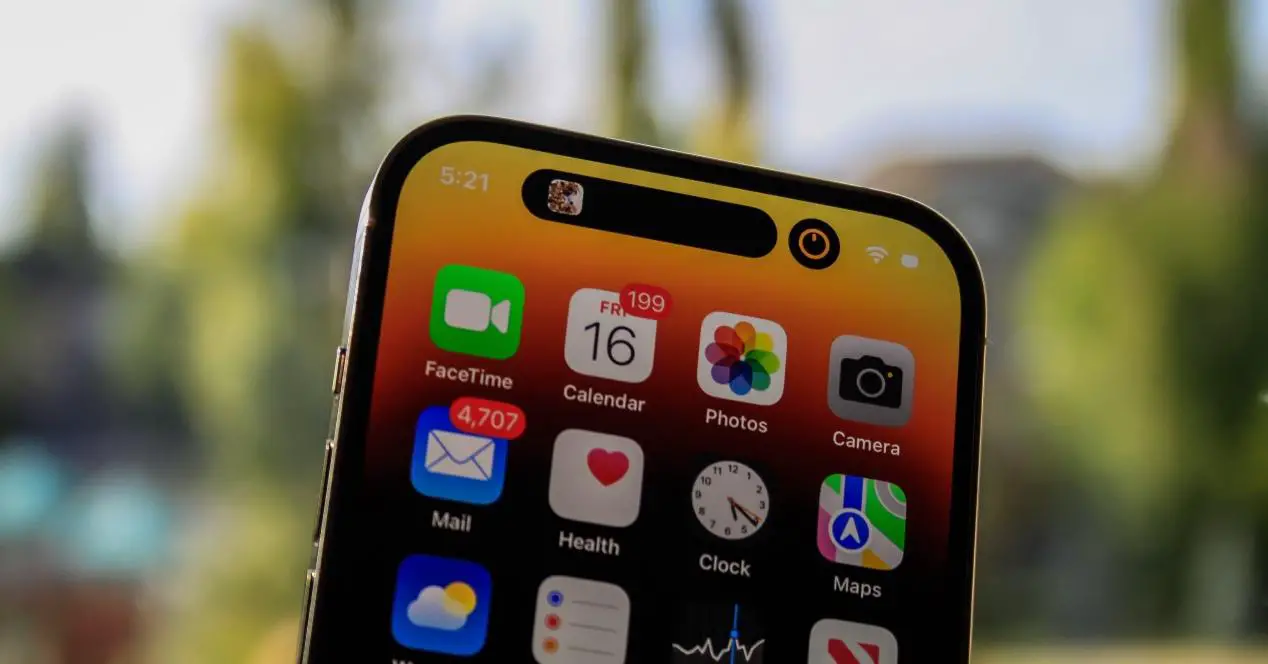 Face ID is going to change
There have been many rumors in recent years that the iPhone could finally say goodbye to the notch, however, that cannot happen until Apple is not able to have enough technology that allows it to introduce Face ID within its own iPhone screen , since otherwise users would have a full screen iPhone without any kind of notch or dynamic island, but they would have to use another unlock method again.
Those of Cupertino have already taken steps forward to achieve just that, an iPhone that is all screen, and that is that according to The Elec , a Korean report explains that the plans of the Cupertino company include introducing the necessary technology to the Face ID under the screen, something that, as we say, has been rumored for a long time. However, what Apple does not seem to be able to hide at the moment is the front camera , although the report also states that those from Cupertino are already investigating how to hide this small hole that will foreseeably be on the screen through software.
The date set by Apple for this to become a reality is 2024, that is, the next iPhone will also carry the dynamic island, and this is another of the rumors that this report takes for granted, that all iPhone 15 models They will already have the dynamic island , making Apple say goodbye to the notch definitively. Therefore, all these novelties are planned for the iPhone 16, that is, those that will be presented in September 2024 and not in September 2023, so we will still have to wait a bit to really see how Apple manages to carry out this change.
This rumor is also very much in line with what Ross Young already predicted in May 2022, where he stated that Apple's roadmap went through a cycle in which the company would alternate between Pro and normal models. on the screen, hence the iPhone 14 and 14 Plus have the notch while the Pro already have the dynamic island. Therefore, in 2024, with the iPhone 16, it will be the Pro models again that adopt this novelty that we have told you about, exposing only a small hole on the screen that will be dedicated to the front camera, while the normal models will keep the island dynamics that is currently already present in the Pro models of the iPhone 14.