With the introduction of the spectacular iPhone 14 Pro , Apple finally ditched the notch at the top and redesigned it in the form of a floating pill-shaped cutout that houses the front-facing camera and Face ID hardware. Nicknamed Dynamic Island, it sounds innovative, but it's a tool that isn't liked by everyone. What's more, almost no one likes it.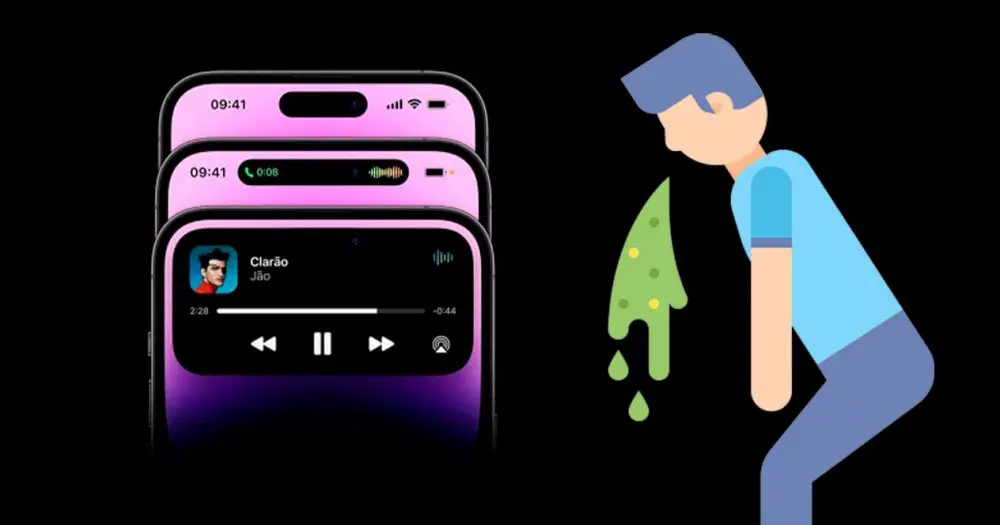 The design of the same, in general, divided the opinions of fans and 'haters' of Apple alike in social networks. Some see it as a great tool, due to the optimizations of the application that add a functional touch, while others see it as a waste of screen space that bothers a lot when viewing content in full screen.
In fact, more and more people are wondering how anyone can see this notch as beautiful (not useful anymore) since watching videos in full screen is something really uncomfortable. So much so that a large amount of information about our favorite series and movies is lost.
I don't like the dynamic island of the iphone 14 pro. I honestly prefer the notch (it's less invasive)

September 17, 2022 • 18:41
In fact, there are many who claim that this Dynamic Island of the iPhone 14 Pro and the Max model is a hoax, a bad design decision that the only thing it wants to do is distance itself from the tiny holes on the screen of Android phones, but creating more visual distractions for users.
percherón 🏴‍☠️

@percheronAC

Dynamic Island seems like a hoax to me, excuse me.

Also, when you interact with her, you leave the selfie camera full of fingerprints. And watching a video with that pill in the middle of it is more invasive.

Very happy with my iconic and practical NOTCH 

#DynamicIsland #Apple #iOS161 https://t.co/6iU2c8HyQf

December 31, 2022 • 09:25
What's more, there are many who complain that, to interact with it, you have to constantly put your finger on the glass of the front camera, which causes the selfie camera to end up full of dirt and finger prints, something in which we strongly agree based on our own experience.
louis philippe

@YOSOYLOUIS7

@sondesix The dynamic island looks ugly, the truth is, it takes away a lot of the screen for what it really gives you

December 30, 2022 • 03:36
In short, for many, the great novelty of the most modern iPhone is more of a nuisance than something truly attractive.
If you hate her too, bad luck
Whether you love it or hate it, you're going to have to swallow the Dynamic Island of iPhone 14 Pro for a long time.
According to one of the most important voices in the sector of screens for portable devices, Ross Young, the Dynamic Island will end up reaching more iPhone 15 models. In fact, although those of Cupertino have initially kept the new design element as Something exclusive to the iPhone 14 Pro and its brother Max, it is most likely that the Dynamic Island will appear in the "standard models of the iPhone 15", referring to each and every one of the 4 Apple phones that would see the light of day this year.
This is in line with some other leaks that, already in February of this year, pointed out that in 2023 we would not see an iPhone with a notch again.
So, if you think like the users we've talked about a few lines above, you can get used to that dynamic island of the current iPhone or switch to Android… before Chinese manufacturers start to imitate the peculiarity of the flagships of the American firm.