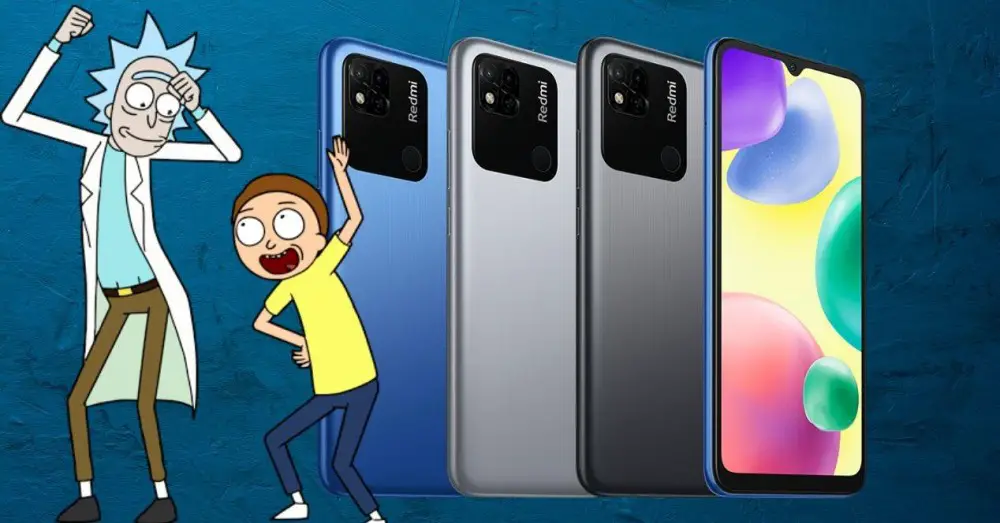 Xiaomi's cheapest models are currently heavily discounted with Amazon and AliExpress offers to the point that their price right now is a bargain . We tell you what they are and the main characteristics of each one of them so that you can make the best purchase decision.
In any case, do not take long to decide since they are so cheap that they can be sold out in a very short time. Get them now!
Xiaomi Redmi 9A, the cheapest
You can now buy one of the cheapest mobiles of the brand from 81.49 euros thanks to an offer that can last very little. Although there is a coupon of 6 euros until March 13 , if you buy it now you will have it for this incredible price. Don't forget to apply the ESTS06 coupon. You will get a mobile that is more than interesting for you if you do not have great demands, for an elderly person, as a secondary mobile or for a good gift without spending much.
With its 2 GB of RAM, 32 GB of storage and MediaTek Helio G23 processor, it is more than enough for your day to day if you want to make calls, send messages, check social networks, the Internet, play simple games, watch videos and much more. . Its screen is 6.53-inch HD+ and it has a long-lasting battery thanks to its 5000 mAh. Its camera takes good photos with its 13 MP.
Redmi 10A, the most powerful and updated
Although the Redmi 10A is on sale for just 125 euros in its version with 2 GB of RAM and 32 GB of storage, which is a great offer compared to its original price, you can buy it from just 99.37 euros if it is your first order. You will achieve this thanks to its promotional price and the seller's coupon of 3 euros. Remember to use it in your purchase to save this amount of money, it is the code ESCNN3. The 3 GB RAM models have already sold out due to their great sale and the 4 GB models with 128 GB will cost you only 20 euros more , which is great!
It has a very large 6.53-inch screen, a Helio G25 processor and a 13 MP camera ready to take good photos. Its battery is huge, since with its 5000 mAh it will last you more than a day perfectly. In addition, its version of Android is more up-to-date than the other models, with Android 11 out of the box.
Redmi 9C, the best value for money
This Xiaomi mobile with a large Helio G35 processor, 2 GB of RAM and 32 GB of storage, has a large 6.53-inch FHD+ screen and a triple rear camera system with AI. Its selfie camera has an AI beauty mode. In addition, it stands out for its 5000 mAh battery that can last more than 2 days , with 18W fast charging. It has a fingerprint reader built into the screen.
It is a good phone for day to day or as a secondary mobile, for you, a boy or girl, an elderly person or whoever you want. With its price and good features, it is a purchase that will not disappoint you at all. Plus, it's gorgeous. Its price is a bargain, only 98.60 euros.