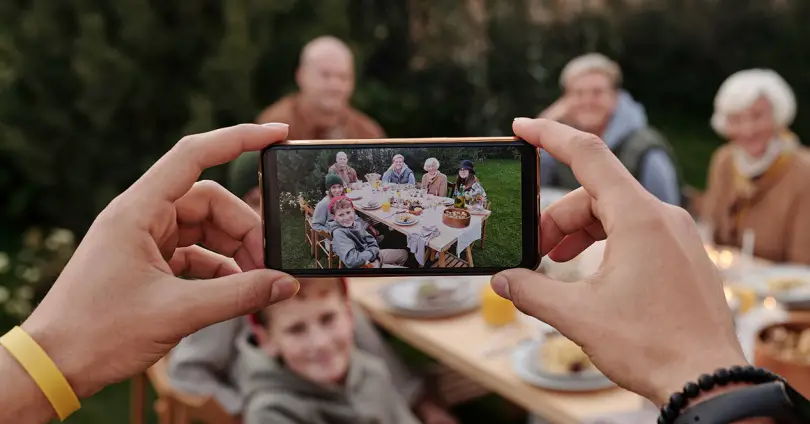 One of the possibilities that some cameras offer us today is to be able to take photos using voice commands . A great function for all those people who want to leave their mobile placed somewhere to take photos without having to turn to anyone else. Even so, it is possible to facilitate the use of said device. And, luckily, in recent times some manufacturers have added this feature feature to their terminals.
Not only to be able to take different selfies, but also to take the best images without having to resort to tripods, third parties or other functions. For this reason, we will show you the comfort of doing them by using only your voice, without having to use your hands to press any type of button on the mobile device.
Activate voice control on Android
There is no doubt that the mobile phone has become in our times a very essential tool for many users, since it not only serves us to entertain ourselves or even work, but it has also been transformed into a camera, which we always carry in our pockets.
Some Android devices have voice commands that will help us take images with our terminal without having to use the buttons. It will simply be enough to say a characteristic word that indicates us or that we adjust to take said snapshot. Although, not all have this functionality, so we will have to resort to Google Assistant to help us carry out this function.
To make it possible, we must give access to our terminal microphone to said assistant. Then, we must enter your search engine and say " take a photo " or " take a video ". With these words we will start the native app of the camera and take a snapshot or start recording a video.
Another option that those users who do not have voice commands to carry out this action will have on hand will be to have the Voice Access tool. And, although it is typical of Android, Google has chosen not to include it as standard in the terminals. In addition, it will not matter if we have Android 9, Android 10 or Android 11, since it is available in all. But, fortunately, many manufacturers add this functionality within their own settings, which we will show you.
Huawei audio control
The first of them is found in Huawei , which includes a function in its native camera to be able to control it with our own voice. Therefore, we will get the best images without having to use our hands. In addition, the vast majority of its latest models have this option. Therefore, to configure this functionality in the native app itself, we will have to perform the following steps:
Access the Huawei camera application.
Tap on the Settings icon.
Find Audio Control and enter it.
Activate the "Say Cheese" option. With this, we will get that as soon as you say this word the phone takes an image, either with the front or rear camera.
Photos talking to your Samsung
The second manufacturer where we can find this feature is Samsung. The South Korean brand has this native option to be able to take images with the voice , whether they are selfies or with normal images, without having to press any button. To do this, we must use voice control within the camera application, although there is also another option that we will explain later. The steps to enable it are as follows:
Access the camera app.
Click on its settings icon> Shooting methods .
Activate Voice Control.
Once we have activated it, it will allow us to speak to the mobile to take photos or start recording a video. In this way, say "smile", "potato", "capture" or "shoot", so that the mobile executes this action, but it will always have to be within the interface of the app. Also, if we say "Record videos" it will start to proceed with the recording. We must also take into account the capacity of the mobile's microphone, so it will be necessary to be at a sufficient distance or speak loud enough so that the mobile can pick up our voice.
Can it be done with other mobile brands?
Today, other smartphone brands will also allow us to take images using our voice, but they do not have a native function. So we will have to resort to the other alternatives that we mentioned at the beginning, Google Assistant and Voice Access. With these, we can have the same options as a mobile that has by default among its settings with this functionality.
Or as will happen to those users who have other older models of the brands that, today, if they can use voice control for this function. But, the truth is that there are a multitude of apps that will make it easier for us to carry out this action, so we only have to look for the one that best suits us. In addition, other mobile devices have among their settings a configuration so that snapshots can be taken through gestures. So we will only have to inquire between the camera settings of our terminal to find out if we have it.
Create a command on your iPhone to take photos with your voice
With the arrival of iOS 14 to Apple mobile devices, we have the option that allows us to take photos using our voice. A configuration that has also been developed to facilitate this action for many people, in order to add more accessibility to their terminals.
To activate it, we will have to access Settings > Accessibility . When we are inside, we will have to go to the section on Physical and Motor Skills, where we will find Voice Control . Upon entering, you will have to click on the switch that appears next to said functionality and an explanation of what it consists of will appear.
Then we can customize the commands and create a one. If we access this, we will have to establish a new command by typing the word Photo, while for the action we will choose Execute custom gesture , in order to simulate our finger pressing the camera button. After this, it will be necessary to save this configuration.
In the application section you will have to choose the mobile camera app and in action of all those that appear the "Camera" and in "Action" we will choose "Execute custom gesture" where we will click on where it says hide controls, which is position occupied by the camera button, simulating that when the command is activated, it will be pressed in that area of the screen.
Other ways to take photos with your mobile without touching it
Unfortunately for many, not all terminals have this option, but they will be able to take images without having to touch their mobile if they use the timer . Since this functionality is usually found as standard in all mobile devices today. So it is a good way to be able to take images without having to be aware of properly pressing the corresponding button. In this way, when we go to take a snapshot, a countdown will begin that we can adjust between the options offered by the native app of our terminal, although it is usually several seconds.
Another function that we can find in other terminal models, such as Samsung, will be to take snapshots thanks to gestures. In the case of this brand, it will be showing the palm of our hand, and the photo will be taken automatically. To do this we must enter the camera app, click on its settings and access the Shooting methods. After this, you only have to activate the Show palm . In this way, every time the camera detects that a palm of the hand for a few seconds, a photo will be taken.