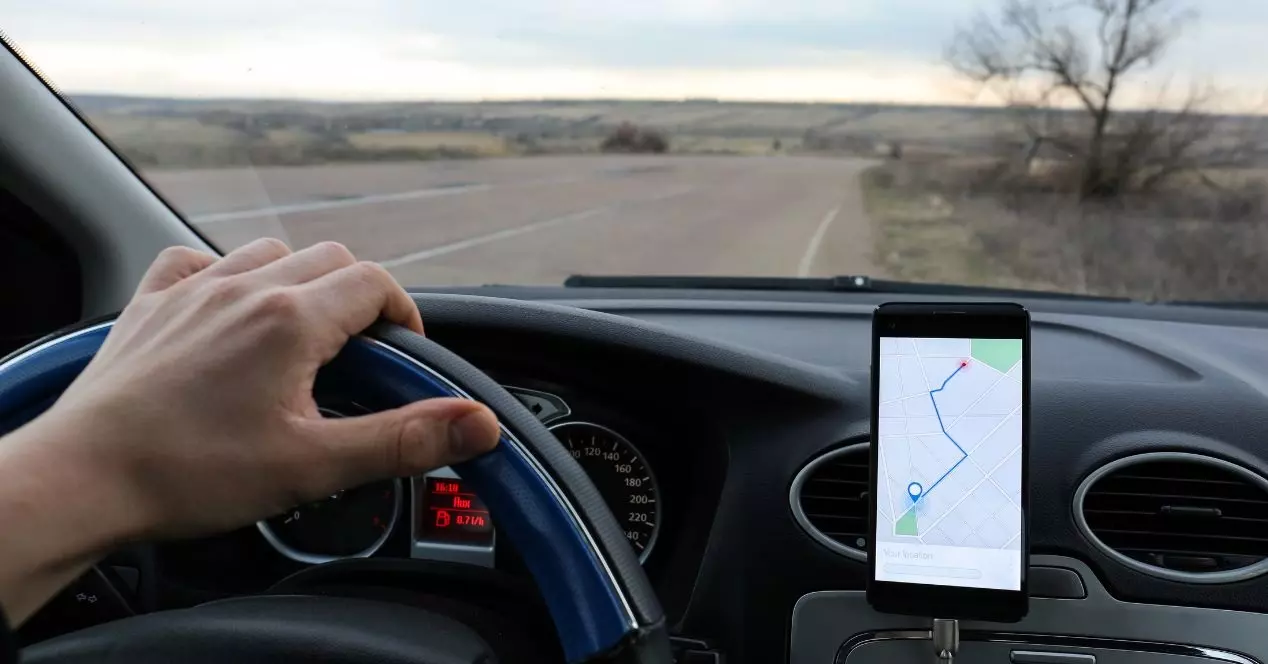 Using the mobile in the car is not a good idea if you carry it or hold it in your hand at any time, as it is a very dangerous act and carries significant fines. However, you can carry your mobile in your car without fines as long as it is in a permitted area and well secured. You may need it to receive hands-free calls, notifications and use it as a GPS, among many other possibilities of use that do not distract while driving. For that, you need a good support that fulfills its function and the existing legality.
For this reason, we are going to comment on some supports with which you can carry your mobile in the car securely fastened so that you can put it to good use when you need it, that offer you sufficient quality so that it lasts much longer in the best conditions and without danger of falling during the journey (or before).
ACEFAST suction cup mount for dashboard
This is a mount designed for larger mobiles, from 4 to 7 inches, with a strong universal grip and 3 adjustable degrees, capable of supporting a thickness of up to 15 mm. The ACEFAST brand has been concerned with developing high-quality products, and this is a clear example of this, compatible with iPhone, Xiaomi, Huawei, Samsung and other brands without the need to remove the case during use.
With its triangular structure design, it allows to maintain stability without shaking and noise if you drive on bumpy roads. It is adjustable up to 360 degrees and can be positioned horizontally and vertically.
It has a low installation height so you can have a wider view, without hindrance, plus a large viscose with super viscosity so that it fits perfectly on the dashboard. Its non-slip rubber pad can be reused after washing. In addition, their contact surfaces are covered with soft silicone so there are no scratches and they prevent possible falls of the mobile.
It's yours for less than 18 euros, you can also save on the purchase of 2 or more units.
GESMATEK, multifunctional clamp type
This GESMATEK car mount is perfect for smartphones from 4 to 7 inches . It is an adjustable and 360 degree rotating stand that provides good results. Provides high compatibility on Android phones and iPhones of virtually any type, even with a case. It features high-quality materials and soft silicone to keep your device stable and secure. Its arch-shaped base is designed so it won't fall off when you drive on bumps, making it perfect for long trips where you need GPS.
It is very easy to install and you can use it both horizontally and vertically. You can remove and put your mobile with one hand . One of its advantages is that you can also place it on desks, bedside tables and give it many more uses beyond its mere placement in the car. Its price is less than 14 euros, so it is an excellent support for its price.
Blukar support for ventilation grilles
When there are many models of air vent mounts that do not offer the stability that we would like, this mount for just over 12 euros will offer you great stability at a low price. It is very comfortable and does not reduce your visibility on the road.
It is a support compatible with devices from 4 to 6.7 inches that offers you great support with 360 degrees of rotation , always on devices with a maximum thickness of less than 13 mm. It is stable, safe and you can place the mobile on and off with just one hand. It has an improved version clip and a better price, so you can take it in your car and enjoy its benefits to the fullest.
YOSH, a great magnetic mount
If you are looking for a good support at a great price, you will not regret it with this one. YOSH is a car mobile mount designed for ventilation grille but also has a magnetic operation. Its price is about 19 euros, although you can get it right now for only 9.99 euros, and it is highly valued by the thousands of people who have purchased it. Today it is a great purchase option, take advantage of its promotional price.
It features high-quality silicone to protect your phone and air vent from scratches, a powerful Magnetic magnet that will hold your phone firmly, and wide compatibility with many phones and air vents.