Who else who least has ever played a car game, even if it's on a Nintendo machine where Mario Kart serves as the star title of a genre that has millions of followers around the world. But while gamepads allow full control, if you want to feel the wind hitting your face, there's nothing like the feel of a good steering wheel and matching pedals.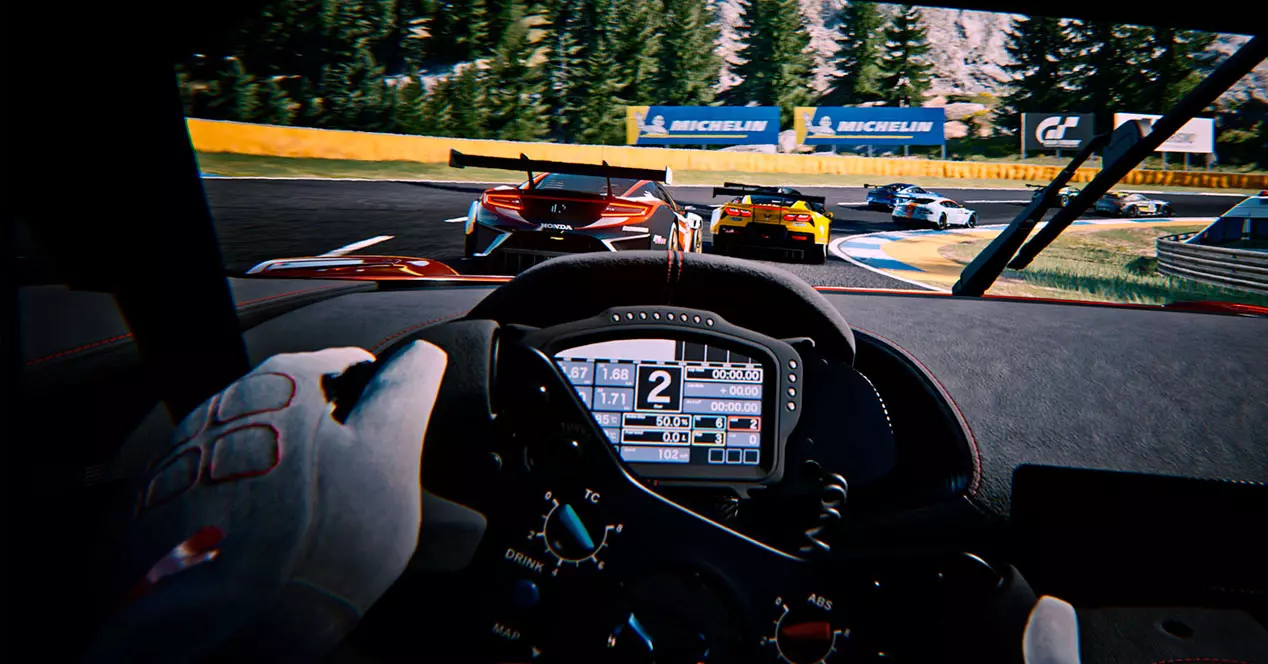 Now, even if you are clear that you are going to play the new
Gran Turismo 7
, or the sensational
Forza Horizon 5
with a steering wheel and some pedals, do you know that you have at hand the possibility of printing an extra realism if you acquire a support for install them, in such a way that you come to think that you are uploaded inside the mythical Toyota Celica classic rally car? To get that experience, you must turn to a segment of peripherals for consoles (and PC) that will transport you with little effort to
a practically total simulation world.
What kind of support do you need?
These supports are metallic structures, in many cases, that allow us to adopt a more natural posture in front of the steering wheel and the pedals (or the gear lever), acquiring a completely natural position that emulates the one we set when we get into our car. Now, you have a steering wheel and pedals at home to accelerate, brake or change gear with the clutch, which support model should you choose?
What items can you install?
If you are looking for a structure to recreate the cabin of a car, the first thing you have to think about is what type of simulation you want to recreate in your living room. A modified variant of a road car where we sit upright at a 90-degree angle in front of the wheel, or perhaps something more akin to the position of a Formula 1 driver? As you know, in this last case the person who sits at the controls of the car has a practically horizontal posture, a few centimeters from the ground and with a perspective on the screen so low that he barely sees what is happening in front of his nose.
You have decided to buy a support, what conditions should you take into account?
Steering wheel
It is important that the model is compatible with the support that you are going to buy. As a general rule, manufacturers allow us to install any that has a reliable grip system but, in some cases, you must know the dimensions of the platform where it will be placed so as not to have problems that this fixation is not as immovable as possible. If this happened to you, it would be a very serious problem because the device must be perfectly fixed to withstand the jerks and movements that we are going to make with each curve that we take within the game.
Pedals
The pedals are another of the fundamental elements that help to obtain a much more real experience when driving within a video game. It is normal to find models with two or three pedals (with or without clutch) so we recommend that you opt for the most complete, even if you always play with the manual gearbox through the steering wheel paddles. You never know if in the future, going one step further, you will want to live a driving experience as real as possible with a set of clutch on the pedals and 100% manual gear lever, and which we are going to talk about now.
Gear lever
It is an accessory that many players do not usually buy first, since they rely on those paddles located on both sides of the steering wheel , to shift up or down without having to step on the clutch. It is this method that is used by games like the F1 games that Codemasters launches every year, as well as old rally titles where a good part of the experience does not lie so much in sticking to the inside of the curve braking late, as in reducing the speed of the car. engine going down to third, second and first to accelerate while moving the lever progressively. If you are going to want a gear lever, remember that a platform is included in the support within the structure , to place it, either to the left, or to the right.
Four models for all drivers
Taking the above as a reference, we leave you with the four models that we have selected . To say that, although manufacturers fix some steering wheel models of the best-known brands as compatible, in reality any one that has a reliable anchoring system and that does not exceed the dimensions of the platform where it is placed will work. With that in mind…here are our favourites.
Self-Win Support
Compatible steering wheel models: Logitech: G25, G27, G29 and all models from Fanatec and Mad Catz.
This model is perfect to play with a chair in front of the television, since the legs are under the steering wheel and the body adopts the typical position of when we drive a car. In addition, it has support for the gear lever that we can adjust in distance and height to what is most comfortable for us.
Husuper Seat for Simulation
Compatible steering wheel models: any model adjustable to your platform.
It is undoubtedly the sportiest support model, ideal for those who want to experience what it feels like to drive a car practically glued to the ground. If you are going to play with an F1 title with the first person perspective, you will feel practically the same as Hamilton, Sáinz or Alonso taking each corner. Even for the rest of the games it will also be comfortable due to the finish and position of the seat. It also has an extra platform to place a gear lever on the right.
VEVOR Steering Wheel Mount
Compatible steering wheel models: Logitech G25 G27 G29 and G920, Logitech Driving Foce GT/PRO/EX/FX and Thrustmaster F430 and T500RS.
Simple model but tremendously useful since we can fold it to collect it and that it does not take up too much space at home. The steering wheel platform is fixed to a tube that we must place between our legs and that we can recline as much as we want or raise and lower it in height. It has gear lever support and it is a tremendously simple model to get started in the art of virtual driving with a Gran Turismo 7 , Forza Horizon 5 , etc.
Self-victory (foldable)
Compatible steering wheel models: Logitech G25, G27, G29, G920, Thrustmaster T300RS, TX F458 and T500RS and all Fanatec steering wheels.
This model is especially compact as it folds up and takes up very little space . The base to place the steering wheel is not too wide so be careful with buying this support if your model is larger. For the rest, it is adjustable in height, inclination and has a surface to place the gear lever to the right or left. If you have driven a lot through London, leave it as in the photos , if not, to the other side.