Stray Release Date: July 19, 2022
Stray is an adventure video game presented from a third-person perspective. It was developed by Bluetwelve Studio, released on July 19, 2022, and later published by Annapurna Interactive. It's a huge difference from the usual browser games you find on Facebook and Twitter (known as social games). You will want to play this game more than you think you should. You will get more comfortable playing the game as the levels increase.
About Stray Game
This cat adventure game is about a stray cat who falls into a walled city filled with robots, viruses, and machines. It returns to the surface with the help of a companion called B-12. The cute cat moves forward by jumping over platforms, bypassing hindrances, and can interact with the environment to beat new levels.
Using B-12, this stray cat can find items, store them across the globe, and access important technology to get clues for its advancement in the game. Throughout this adventure game, the player must escape the antagonistic Zurks and Sentinels, both of whom will attempt to kill them.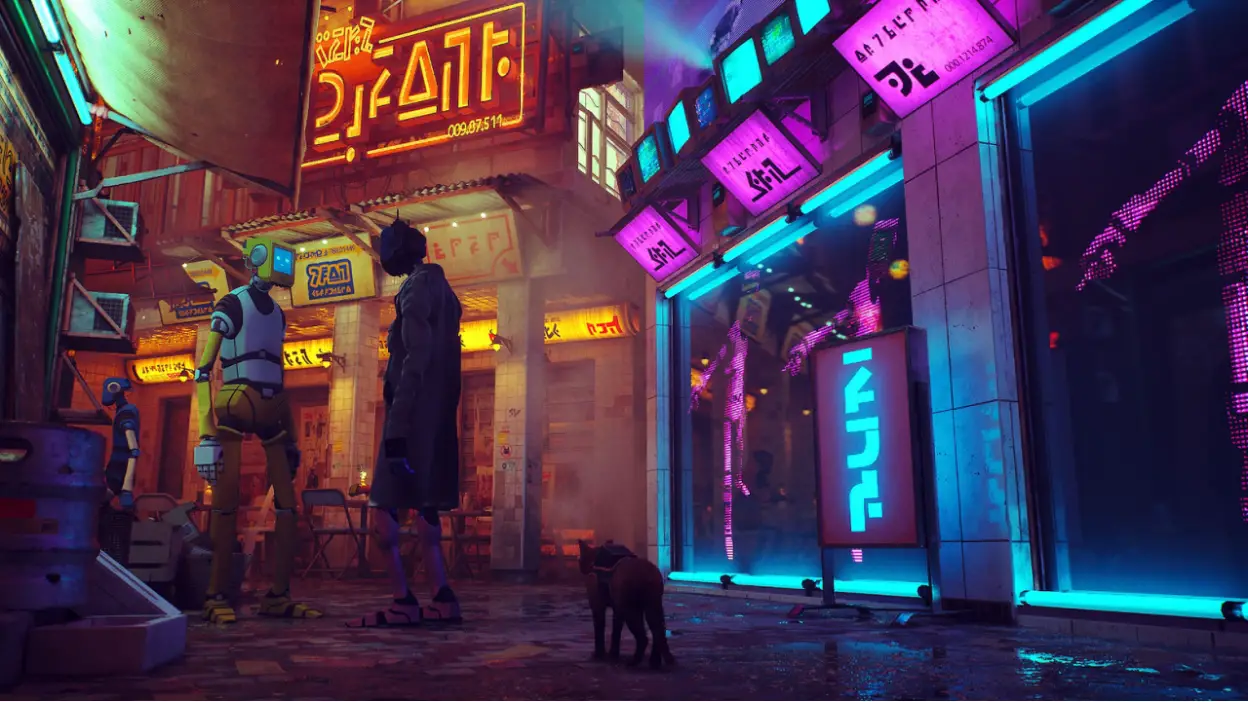 Stray is an online adventure video game that helps you discover how to be brave, intelligent, and smart in real life. It has many chapters; within those chapters, the game narrows its focus on specific details.
This cat adventure game by Bluetwelve Studio will show you what you'll need to survive in day-to-day life and make the decisions that matter. During the game, you will be forced to think about your options, choices, decisions, and consequences. This experience is vital for young teens because it will help them learn that real life is entertaining and educate them on valuable skills they can apply later in life (if they take it seriously).
Wanna know more about environment artists involved in video games like Stray? Click here.
Characteristics of Stray
Antagonists
There are two types of enemies who can kill the player: Zurks being bacteria that can swarm and devour the cat; Sentinels are the security drones that attempt to shoot at the player upon spotting it.
No maps
The developers of this video game didn't add the map feature, and this is because it has been designed not to need one. This can be intimidating to players who love using maps for their videos and games, and the absence of this feature might throw many players off balance.
Design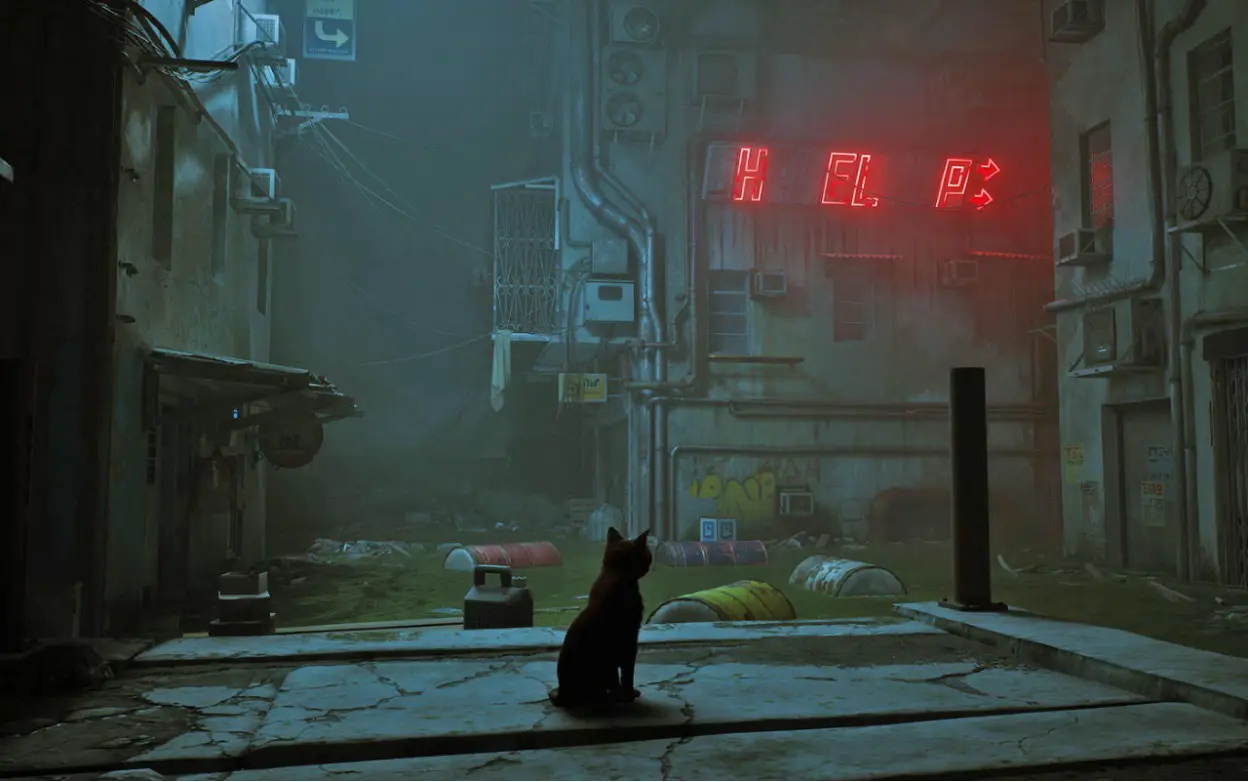 Stray has exceptional level design, and a map is not needed to get around. Navigating the routes might be overwhelming initially, but after a few minutes, You'll be running around those areas like a pro. You'll begin to recognize every corner and street with ease.
B-12
B-12 can also be referred to as "partner in crime" and "best buddy." It is a drone that joins the cat on its adventurous journey in the game.
As a cat that you are in the game, there is no limit to climbing and navigating your way out. The only limitation is that you can't operate or control complex robots. That's where B-12 comes in. This little drone will help you connect to the world. If you ever get lost in the game or confused about what steps to take or what to do along the way, you can get help from the drone. It also offers ideas and advice whenever you need it.
b 12 acts as a middle man for the cat and accesses areas of the world that the cat's thumbless and fingerless paws wouldn't permit it to reach. It activates switches, hacks into systems, collects items, and shocks dormant systems into use. It helps them avoid the irksome enemies (Zurks who will swarm and attack the cat) as they attempt to return home to their families.
Bottom Line…
There is very little warfare in Stray, and most encounters with enemies will require some level of strategizing to find escape routes. At the beginning of the game, these tend to be running sequences. These are linear and not too long – be on alert and know when to press the run button real hard to avoid Zurks. One tip that can help is remembering to hold the "jump" button; it will help you jump automatically. Overall this game is fun to play, especially if you are a cat owner.