The Amazon Kindle is widely regarded as one of the most popular e-book readers available. However, not all eReaders support all reading formats, leaving many users wondering whether they can read PDF files on their Kindle. In such cases, we will explore the available options for transferring documents and how to access them for reading.
Fortunately, the Kindle is compatible with PDF format, allowing you to read PDF documents directly on the device. To get started, simply send the PDF file to your Kindle using the appropriate method. This feature proves particularly useful when studying with annotated notes or when reviewing work-related documents, offering the convenience of reading on an electronic ink display rather than relying on a mobile phone or tablet.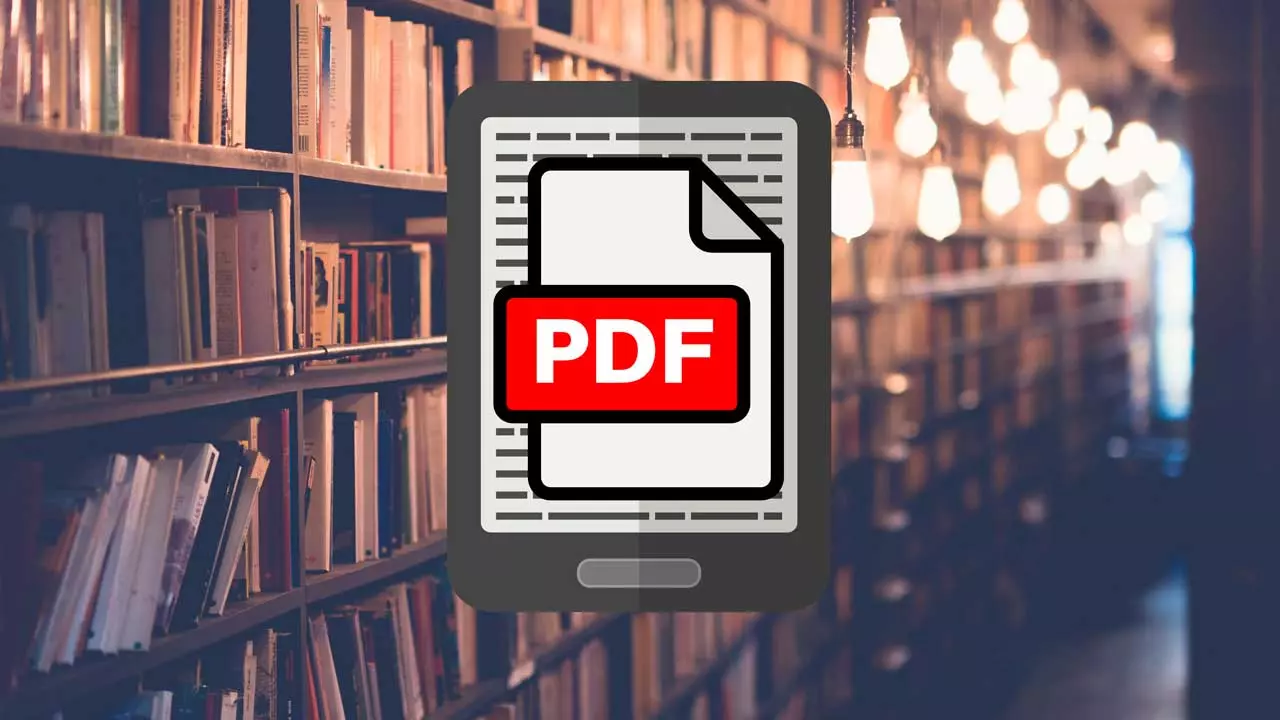 How to Send PDF Documents to Kindle
If you intend to read PDF documents on your Amazon Kindle eReader, there are multiple methods to send them to the device. You can opt for a cable connection or use email if you have already set up your Amazon account on the computer.
By email
Sending PDF documents to the Kindle via email is a convenient option, provided that our Amazon account is properly configured. Amazon offers the "Kindle Personal Document Services" feature, enabling us to send documents directly to our Kindle's library from the designated email address. However, there are specific requirements to consider.
Firstly, there is a limit of 15 email addresses that can be associated with our account for sending documents. Additionally, each email can include a maximum of 25 documents, with a combined file size not exceeding 50 MB.
Once we fulfill these requirements, we can proceed to configure the authorized email addresses from which we can send PDFs to our Kindle. Here's how to do it:
1. Open your Amazon account.
2. Go to "Account and lists."
3. Choose the option "Manage content and devices."
4. Select "Preferences."
5. Look for "Personal Document Settings" and open this section.
6. Navigate to "List of email addresses authorized for sending personal documents."
7. Click on "Add a new authorized email address" to add a new email to the list.
By following these steps, we can successfully configure and authorize email addresses to send PDF documents directly to our Kindle.
Certainly! Here are the steps to add different addresses and modify your Kindle address if needed:
1. Open your Amazon account.
2. Go to "Account and lists."
3. Select "Settings."
4. Navigate to "Personal Document Settings."
5. Tap on "Email settings for sending to the Kindle."
6. Click on "Edit."
You will be presented with a window where you can enter the email address that you wish to associate with your Kindle for receiving documents.
Once you have added the desired email address, you can simply send an email with the PDF file attached to the Kindle address associated with your account. When your Kindle is connected to the internet, the device will receive and display the document you have sent.
From the computer
Another method to send PDF files to the Kindle is by using a USB cable connected to your computer. Although it provides less freedom compared to email, it offers a quick and straightforward solution.
Here's how to do it:
1. Connect your Kindle to the computer using a USB cable.
2. Open File Explorer (Windows) or Finder (Mac).
3. Locate and open the Kindle folder.
4. Find the PDF file you want to send and copy it.
5. Paste the file into the appropriate folder on your Kindle.
Alternatively, you can use the "Send to Kindle" tool, which offers a more convenient approach. Additionally, programs like Calibre provide options for transferring various file types.
To use the "Send to Kindle" tool:
1. Install the "Send to Kindle" extension for Chrome.
2. Drag the PDF document you want to send to your e-book onto the extension.
3. After a few seconds, the PDF will appear in your Kindle's library, ready for reading.
4. This method is quick, simple, and allows you to send any document, including articles or internet publications. Note that the file size should not exceed 200 MB.
Other supported formats
In addition to reading PDF files, the Amazon Kindle eReader is compatible with various other formats. It supports AZW, which is Amazon's proprietary format used for titles purchased from the Kindle Store via the website. Furthermore, it can handle formats such as AZW3, TXT, MOBI, HTML, DOC, DOCX, JPEG, GIF, BMP, PNG, and PRC.
However, it's worth noting that EPUB, the common format for electronic books, is not directly supported by Kindle devices. Nevertheless, you can convert EPUB files to a compatible format using free programs like Calibre. This allows you to enjoy a wide range of e-books on your Kindle eReader, even if they are originally in EPUB format.