Movistar works to add new functions to its services. One of the ways in which the company adds new functionalities is by using the Living Apps , compatible with its Smart WiFi service . Now, the operator has added a new functionality that allows us to check if our network is secure or not.
To do this, the operator has launched the Safe Connection Living App . This functionality is available to all Movistar + customers who have the UHD device, the Smart WiFi router , and have access to the Living Apps . To be able to access it, we just have to go from the TV to the Smart WiFi Living App. After that, we just have to go to the section that allows us to activate Secure Connection.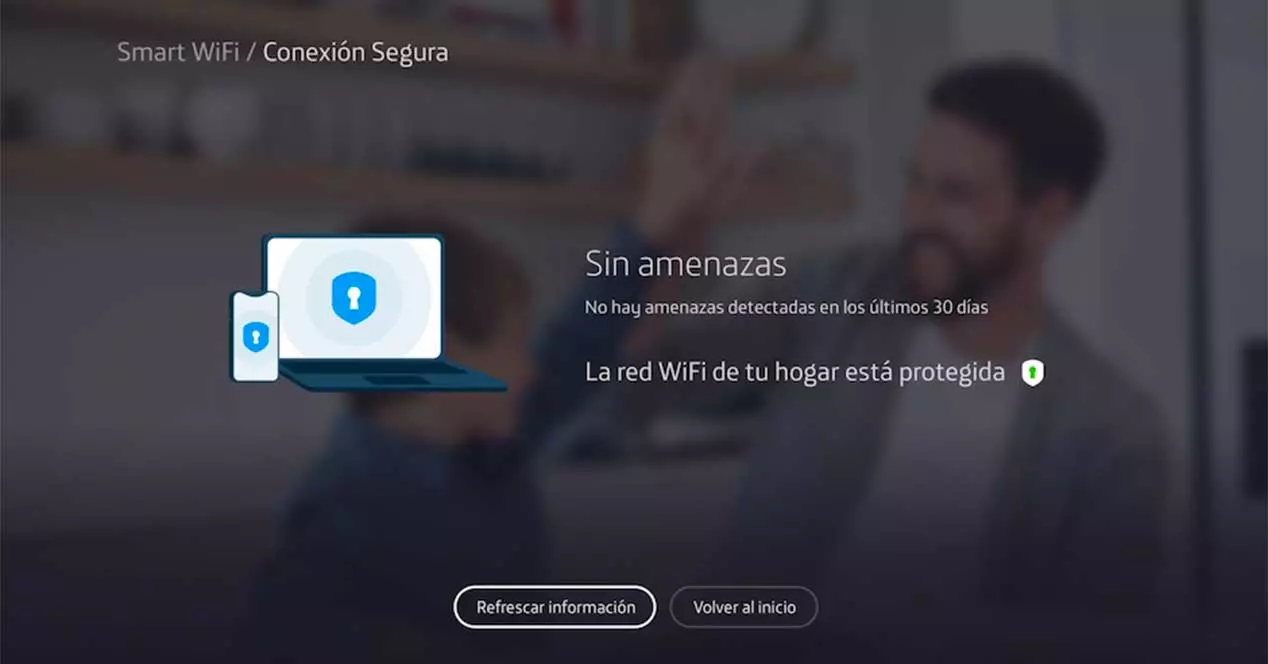 Secure connection protects you from attacks
With Secure Connection , the router will protect us from all types of attacks on our network, including dangerous phishing sites, malware distribution, with exploits , or any type of attack that seeks to endanger our network or our data. With the Living App we can also review in detail all the threat history that our network has received, including a breakdown of both blocked fraud attempts and blocked viruses.
Thanks to this, we can review our behavior online and know what things we have to change or improve so as not to endanger our network . We can review each link accessed by each device that has been blocked, in addition to the type of threat offered by that web page, either malicious content or because the web was fraudulent to try to steal information through phishing.
It has been available since 2018 and now the Living App arrives
Secure Connection is a feature that Movistar launched in 2018 , and that is nothing more than the integration of the McAfee protection agent in the firmware of the Smart WiFi router. Thanks to this, we have all the advantages of the McAfee antivirus service , but applied to all devices in the home and without having to pay for the antivirus.
Activation is free for Movistar Fusión customers , and it works both at home and away from home with our 3G, 4G and 5G mobile lines. It is not necessary to install anything on mobile phones either, since it will be the operator's own network that will be in charge of detecting malicious websites and content.
However, it will not work if we have a VPN or DNS encryption systems active, since in that case the operator will not be able to know which websites we are visiting. In return, it is important to bear in mind that the operator will know at all times the websites and content that we visit, so in exchange for greater security we are also losing some privacy.