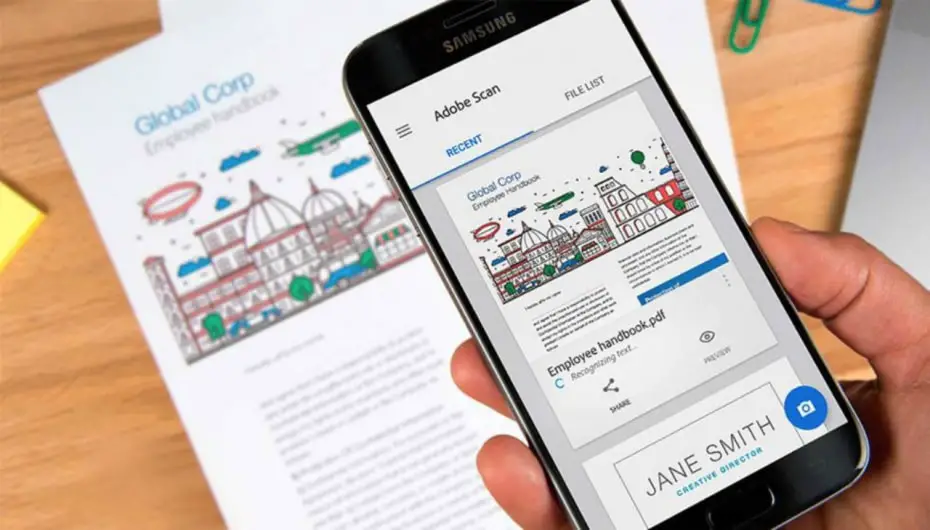 We already live in the post paper era and it is that more and more often we see how in the business, student and even institutional sector paper documents are being suppressed by electronic documents. That is why it is not only useful to have devices such as an iPhone to handle these documents, but also tools are needed to scan documents that are still on paper. In this post we tell you how to scan documents with the iPhone without having to install third-party applications.
How to scan documents with iPhone
It should be noted that in the iOS App Store there are applications that do very well the task of scanning documents and also offer additional tools. However, it is not even necessary to have them in order to process a physical paper document to a digital document. To do this you simply need to take a picture of the document with your iPhone . But as this falls short, there is the option to perform the scan with the native Notes app.
The aforementioned Notes app has improved considerably in the latest versions of iOS and has added remarkable features like the one we are trying in this post about scanning documents. With it you can adjust the white color of the document, trim the part that you are not interested in and there is even the possibility of saving the document as a PDF , suitable extension for this type of files. How? Well, following these steps:
Open the Notes application on your iPhone.
Create a new note and once inside it click on the '+ ' symbol .
Select 'Scan documents'.
Take the picture now and adjust the different color parameters , document size, etc.
Click on 'Keep scanned file' in the lower left.
Click now on 'Save' in the lower left if you do not want to scan more documents and if you do not repeat the process.
Once you have added the scanned document (s) to the note, you can share them via Messages , email , WhatsApp and even upload it to a cloud storage service, print it or create a PDF . To do this you just have to click on the scanned document and then click on the share icon in the upper right.
It's that simple to scan documents with your iPhone. In this way you will no longer have an excuse for not doing so and keep the paper documents. It is also very useful if you don't want to have to resort to a professional scanner device and even buy it if you don't have one.
We also remember that iCloud Drive is a good option to store this type of documents in the cloud. Apple gives 5 GB of storage for each Apple ID, however it also offers more storage for prices ranging from 0.99 to 9.99 if you buy 2TB, an amount with which you will surely not lack space for these documents and other types of files.