Free television platforms with advertisements do not stop gaining popularity on the Internet. Pluto TV is one of the most popular worldwide, with the option to view it on mobiles, Smart TVs and computers. In exchange for offering free content, these platforms display ads. This modality is known as AVoD ( Advertising-based Video on Demand ), and Samsung offers it on its televisions with Samsung TV Plus. Now, this service leaves Smart TVs and mobiles to reach browsers.
This launch has been made quietly by Samsung sometime in June. It was the Protocol medium that has noticed, and Samsung has confirmed that they activated the functionality in the second quarter of this year . However, it seems that this functionality is not available at the moment worldwide, and is gradually being activated in the countries where the service is available.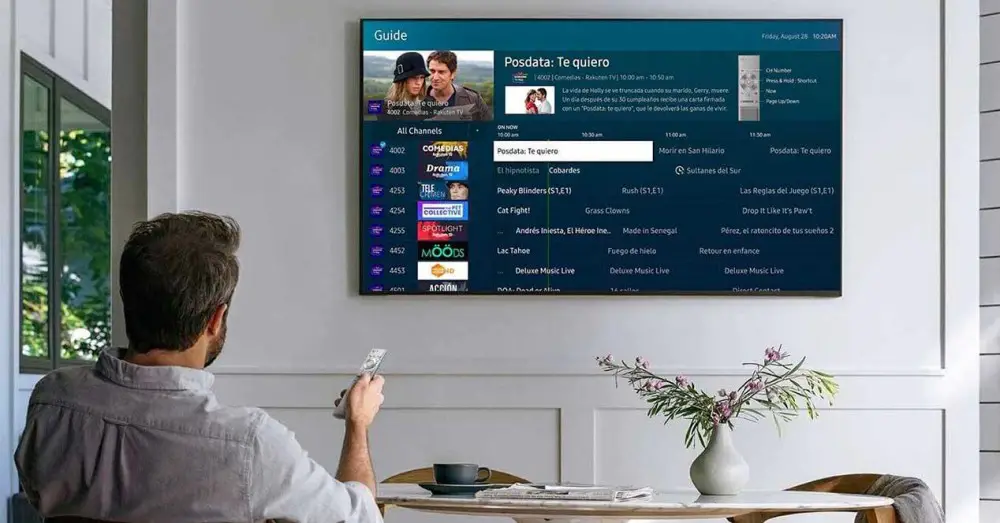 Samsung TV Plus hits the web
Samsung TV Plus was born as a selection of channels for Samsung Smart TVs that were included free of charge for all those models after 2016 that connected Smart TVs to the Internet. The platform has dozens of channels, and last fall they arrived in the form of an application for Android mobiles.
Now, it will no longer be necessary to even use your mobile, since Samsung TV Plus comes to web browsers. The service can be seen on this website , although it is not yet enabled in Spain. The service has also added the ability to send content from mobile to TV through Chromecast.
The fact that it is available on the web is a huge advance, since until now it was only possible to watch Samsung's free channels from your Smart TVs and mobiles. Users in the United States can access about 140 channels , all of which are free. However, some of these channels require you to sign up for a free Samsung account.
The popularity of Samsung TV Plus channels has not stopped growing, according to the company. The fact that they are included for free on Smart TVs has allowed them to reach a large number of users, where they show billions of minutes of content every month. In total, they claim they have 50 million users.
In Spain we will still have to wait a bit
The service is available in 23 countries , including Spain. However, the channels available in each country change due to languages, offering more than a thousand different channels in total. The list of the 52 channels available in Spain is as follows:
Action – Rakuten TV
Big name
Bloomberg TV +
sponge Bob
TV armchair
Caillou
Cinema Feel Good – Verdi TV
Verdi TV Cinemas
Clubbing TV
Comedy Made in Spain
Comedies – Rakuten TV
Dark Matter TV
Deluxe Lounge HD
Detectives
Dramas – Rakuten TV
duckTV
The Patio TV
Euronews
Euronews live
FailArmy
Family – Rakuten TV
Fashion TV
FUEL TV
Hello! Play
Insight TV
The rules of the game
The Midsomer Murders
MMATV
Moods
Motorvision
MTV Catfish
MTV Cribs
MTV Originals
MySurf
MyTime Movie Network
People Are Awesome
Junior Planet
Pluto TV Animakids
Pluto TV Star Cinema
Pluto TV Kitchen
Pluto TV Kids
Pluto TV Real World
Qwest TV Classical
Qwest TV Jazz and Beyond
Qwest TV Mix
Runtime
Sofy.tv
Spotlight – Rakuten TV
Tastemade
The Pet Collective
Unearth
Vevo Pop