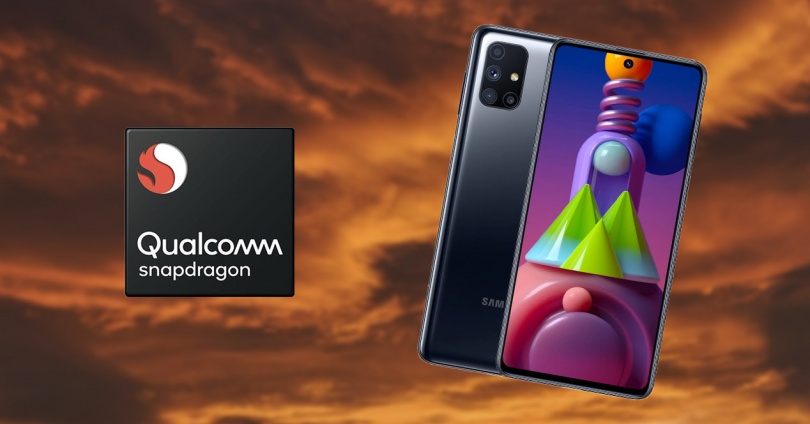 In recent months we have seen how Samsung has been launching different mobile devices to renew the mid-range of its catalog. And now, everything indicates that this year we will enjoy the Galaxy M52 , that is, we would be facing the smartphone that will become the natural replacement for the Galaxy M51 model. Although this time it will have 5G connectivity thanks to the fact that the South Korean company could bet on one of the last processors that Qualcomm has released in 2021.
The South Korean firm seems to be working on this mid-range device, and although it has not been made official yet, it could be launched later this year. In addition, it was recently when it was discovered that the company was developing another terminal when a model with the serial number SM-M526BR appeared in the Geekbench database.
The processor of the Galaxy M52 5G
The most striking of all is that this rumor about the arrival of this Samsung smartphone with one of the latest Qualcomm processors has been gaining strength in recent hours. We refer to the Snapdragon 778 G with which it would provide that connectivity of the future that all users want to have, the 5G.
In addition, it is not the only feature that has been found on this phone from the Asian firm, since it seems that it will be released with Android 11 . In addition, during the test carried out by Geekbench it has been found that it obtained 777 points in the CPU test carried out with a single core, while in the test carried out on the terminal for all its cores it obtained a score of 2,868.
However, the motherboard of the device is called ' Lahaina ', the code name that appears on mobile devices that use the Snapdragon 888 processor. And although at first it was thought that the M52 5G would have this, it has finally been discovered that both the CPU and GPU frequencies, Adreno 642L, of this chip are identical to those reached by Qualcomm's 778G.
The Snapdragon 778G is not Qualcomm's flagship chipset, but it is still a good bet for terminals that want to have premium features, since it is ideal for the upper-middle range. This chip features one Cortex-A78 CPU core clocked at 2.4 GHz, three Cortex-A78 CPU cores clocked at 2.2 GHz, and four Cortex-A55 CPU cores clocked at 1.9 GHz. , the Samsung Galaxy M52 5G is rumored to have a configuration with 6GB of RAM .