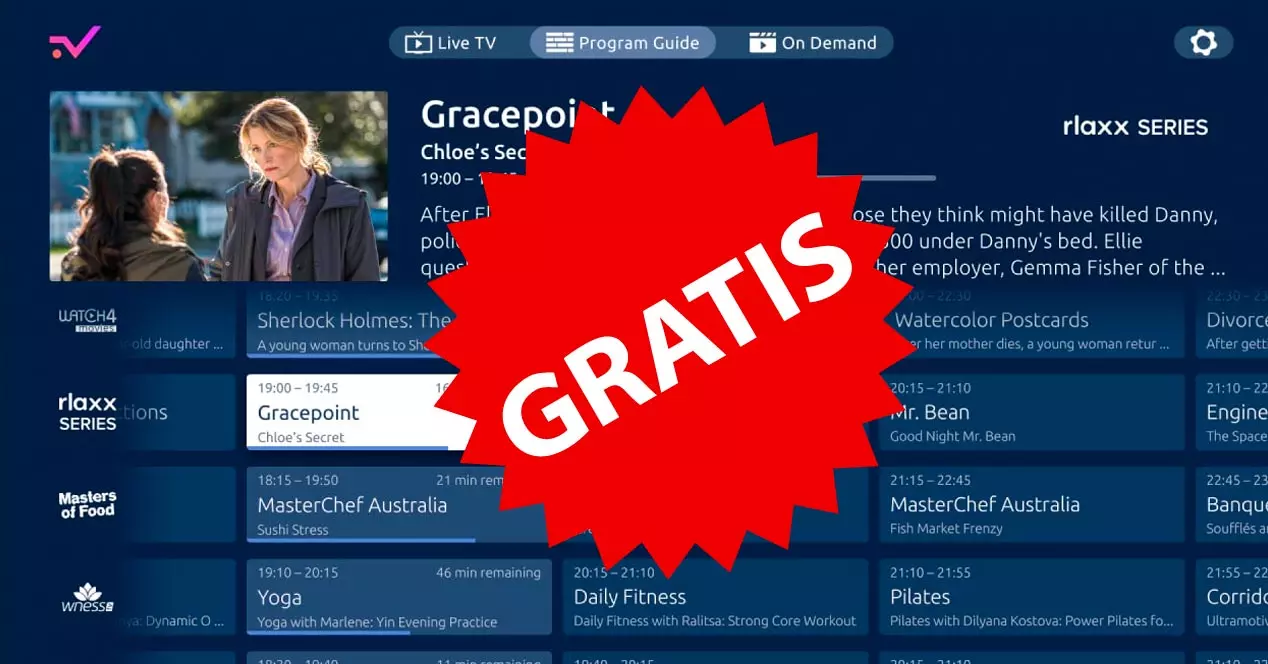 AVODs (advertising-based video on demand), better known as free streaming platforms with advertising, continue to arrive in Spain. Without a doubt, Pluto TV's offer is one of the most popular with its intention to reach 100 channels before the end of the year. Later the Rakuten TV channels arrived with a proposal of 90 free channels with advertising. Now comes rlaxx, a new streaming platform with 27 free channels that can be viewed from various Smart TV models .
Pluto TV, Rakuten TV Channels, Tivify and now rlaxx are the main alternatives to watch TV for free. Some channels are common to all the proposals while other platforms, such as Tivify, focus more on offering DTT, at least in its free version. This new rlaxx platform is of German origin and is present in quite a few Smart TV models, although, for the moment, not in Samsung.
All 27 free rlaxx channels
The platform has live channels, but also content on demand. On the live, we can pause the content and they will "bother" us with a unique ad every few minutes . At the moment, it cannot be seen from the web or through applications for iOS or Android, although it is being worked on.
At the moment, the live channels that we can see amount to a total of 27, the list being the following:
rlaxx True Crime
Vevo Pop
#CS – Surfing Connection
rlaxx Nature
Garage TV
Anima Kids
rlaxx Documentaries
Thrill One
Taste tv
WPT – World Poker Tour
Comedy dynamics
Life on the Edge
The Boat Show
Music baeble
Motor Racing
Drink TV
Skuff TV
NYX Channel
Horizon Sports
Wness TV
Skwadl
Channel Fight
Young hollywood
Duck TV
Power Nation
Nosy
Revry
The application is now available on Amazon Fire TV, TVs with Android TV operating system, Smart TV with LG webOS, Panasonic TVs, Hisense, Sharp, Apple TV devices, Toshiba, Medion, Metz, JVC, Telefunken and Grundig. And soon on Samsung Smart TV or Roku, as well as for mobiles and tablets through the Apple App Store or the Google Play Store. In these cases, we can sign up to receive a notice by mail about availability.
Regarding its operation, the truth is that it is more than correct, although in some devices it takes some time to change the channel. The content offer is not the greatest compared to its main rivals, but it is a good option to access channels that are even included in pay television platforms.