The remote control is still an essential element in the use of any television. And that the most recent Smart TVs have been incorporating new control options. Something that is fine, but it can also cause some other problems. So let's see, in case it happens to you, how to connect and even recalibrate the remote of a Samsung Smar TV .
Samsung and the different control methods of its Smart TVs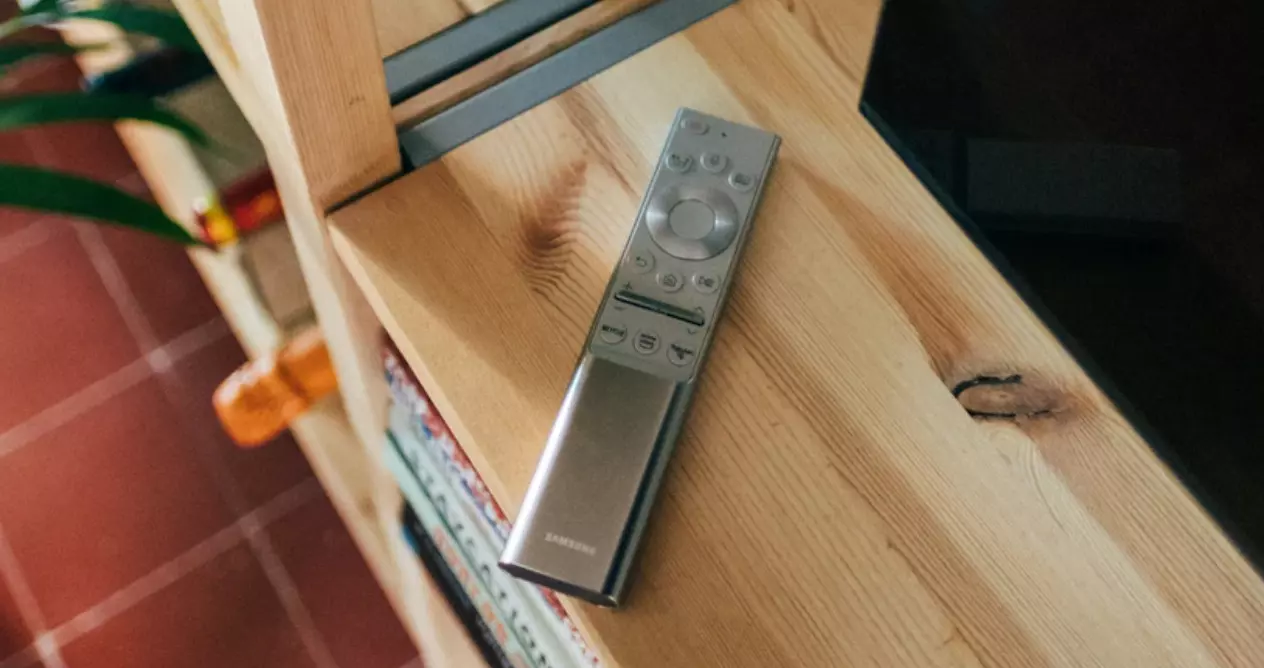 Smart TVs in general and Samsung's in particular have been gaining more and more control options. This logically favors the user, who can choose the option that most interests him based on his needs or preferences.
In addition, the improvement in connectivity and the connections themselves mean that you can not only control a single device but several with a single remote control or remote control. The downside is that sometimes all of this fails and you can't control anything. Luckily solving these problems is quite simple, but if you think so, first let's see what control options exist.
Conventional remote control: The first and most basic is the classic infrared remote control. Through an IR port located on the tip of the remote and a receiver on the TV, all its functions can be controlled
Bluetooth remote control: these are the most recent and at the same time the most useful of all. Thanks to Bluetooth connectivity, you gain freedom of movement because it doesn't matter if something gets between the remote and the TV itself. What's more, you can be in another room that as long as you enter within the range of action you can change the channel, volume, turn on and off, etc.
Control via HDMI CEC: thanks to the use of connectors compatible with this technology, a television can be controlled from the remote control of another device connected to it. For example, with devices such as Apple TV or a Blu-Ray player, you could turn the television on and off, adjust the volume and even (depending on the device and its remote) control other functions.
Control via Smartphone: by using an application for mobile devices many current televisions can be controlled remotely. This option is interesting and makes it easier to enter text thanks to the use of the virtual telephone keyboard.
Voice control: this is already only for the most advanced models, but high-end smart TVs offer integration with voice assistants and some even microphone on the TV itself so as not to depend on the remote
As you can see, there are many options today. So it is rare not to find the control method that best suits each one. Of course, some controls are also more likely to disconnect or suffer from some other little problem. So let's see what to do in each case.
How to connect the remote control of a Samsung TV
The new Samsung Smart Remotes with remote controls that connect via Bluetooth. The advantages of these have already been discussed, but at some point they may not work as it should. So it will be necessary to link it again.
To do this, you first have to know how to pair, a process that when you start the TV for the first time is as simple as pressing the "Play / Pause" and "Back" buttons at the same time for three seconds or more. This activates the pairing process on the TV and is displayed on the screen. In question
How to set up a remote control as a universal remote
One of the most interesting things about some Samsung Smart TVs is the ability to configure your remote control as a universal remote. Thanks to this you can control other devices that are connected to it.
To achieve this you just have to perform a few simple steps that we explain below. So you can have control of everything from a single device. This is what you should do:
Press the home button on the remote
Next, scroll to the left using the steering wheel until you reach the Source option on the screen of your Samsung Smart TV
Now select in the pop-up menu that you will see the Universal remote configuration option
Hit the Start button and select the device you want to control from the Smart Remote (set-top box, home theater system or Blu-Ray player)
Once selected, look for the brand of the device
Then select how it is connected (optical connection, HDMI, etc.)
Click on Power-on test to see if everything is going as it should, if it responds, go ahead
Ready, press Done and you are all set to use the Smart Remote as a universal remote
In this way you can reduce the number of controls needed to control the devices you have connected to your Samsung TV.
My Samsung remote does not work, what can I do?
Ok, now that you know that the infrared remote of your Samsung Smart TV does not need any configuration, that the Bluetooth remote is paired by pressing a couple of buttons and that you can also use it to control other devices connected to the TV, what if all of a sudden everything stops working as it should?
The first thing is to identify what may be happening . So there are a number of basic checks:
The first is to verify that you have batteries. Change for new ones and try
The second, in case of being an infrared remote control, is to check that it emits. To do this, you just have to point the IR port at the camera of your smartphone with the application active. On the screen you will see if it turns on or not when you press a button. If it does, it could be a problem with the TV receiver and if it is not with the remote
The third, in the case of being a bluetooth remote control, could have been unpaired and you will have to reconnect. To do this, repeat the previous steps
Ultimately you can reset or recalibrate the TV remote. To do this you will only have to remove the batteries and wait 3 minutes or press the power button and hold it for about 10 seconds to make sure it "turns off"
By the way, although Samsung's Bluetooth controllers already use the key combination to pair or force the pairing of the same to the TV, there are other previous controls that have a pairing button on the back that you have to press.
And finally, in case the remote has passed away, has been permanently damaged, the only option you have left is to acquire one. There are a priori compatible third-party models, but we advise you to bet better on the official one. It is more expensive, but you avoid possible future problems. That for a while you have to sit down and enjoy your favorite series and movies, it is not a plan to go around fighting with remote controls.