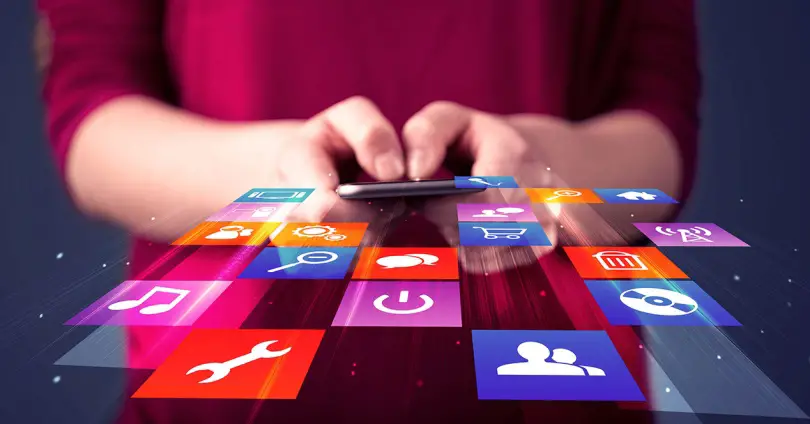 Most of us users are quite used to having to recharge our mobile device more than once a day. And it's horrible! There is nothing more uncomfortable than looking like crazy for a charger wherever you go, or a socket where to revive our phone. If you knew how to perfectly use the energy saving mode of your phone, things would certainly change … And a lot!
One of the most useful options of this tool is to limit the use that apps make of the mobile power since, as its name says, its main function is that, although we do not use an app regularly, don't end up consuming more mAh than you should. It is clear that those that we use the most in our day to day will be the ones that will mean the highest consumption for the mobile device.
But it is not always appropriate to use these options, as they will prevent us from using our favorite apps normally. If our terminal allows it, we can establish that certain applications are not covered by this mode .
The problem of the mobile saving mode
When we activate the energy saving of the mobile, we avoid that the device ends up consuming more battery during the time that we have it enabled. However, with this option our terminal will not be allowed to perform some functions, especially the apps that we have installed. Therefore, we will tell you how to modify the limitations in this way .
Although it is a very good function that allows us to extend the life of the phone's battery when it is running low. It will not always be a good idea to have it activated, since, in exchange for that time, the mobile paralyzes different tasks on the device or is even capable of preventing the entry of notifications from some apps.
Fortunately, there is the possibility of enjoying the saving mode without having to let other tools of our smartphones stop being used completely. Avoiding that there is not a great limitation in the performance of the mobile. Although, the truth is that each phone can act in different ways. But, the normal thing is that it limits the operation of some mobile apps , does not show us notifications and lowers the brightness of the touch panel.
In addition, it is also capable of reducing the power of the mobile processor. Therefore, in this way, it greatly reduces the consumption of resources, since the device does not demand as much energy. On the negative side, is that our terminal could respond in a slower way.
Remove app limits
The fact of being able to prevent any application on Android from seeing its operation limited by the energy saving tool is something important. More than anything because we will manage to put aside some of the problems that we have mentioned above, such as the case that we can receive certain notifications.
The various layers of customization allow these exceptions to be added, later on we will tell you which brands are the ones that allow us to make this adjustment in their energy saving mode. Although, we will explain the process in a general way. The first thing we must do is enter the Battery section, where the energy saving of our mobile is managed. Within their settings, we will have to find a function that allows us to add them to a configuration in which they do not have any type of restrictions or limitations .
Although there is another way that we can also have available on some phones that have Android. We refer to the case of adding exceptions for certain applications. To do this, go to Settings> Applications and find the one you want to remove the limitation . Click on it and look for an option that relates to Optimization or Restrictions. Then, you will have to activate that it does not have any type of limit.
In general, either of these two ways will allow us that one or more apps on our smartphone will not see its limited operation. In the case of changing your mind, we can always follow the same steps, but this time it will be to deactivate it and put limitations on it.
The brands that allow this option
If you have an Android phone, surely among its functionalities you will find a tool that helps us reduce the energy consumption of the device. Samsung is one of the brands in which we find the possibility of removing these limits. With its One UI customization layer , we can establish which ones will be active or inactive if we enter Energy Saving Mode. Once inside we can see which ones are in the list of apps that do not have limitations and it will offer us the possibility of adding more.
In the case of having a model from the Pixel range, we will also have a function that allows us to control the management of the applications . To do this, we will have to enter Settings> Applications and notifications> Special application access> Battery options. Once we get to this section, we can mark which ones we need that do not have any type of restriction.
These two brands are also joined by Xiaomi, since it has great management for applications and their consumption of resources. In this case, we must enter Battery> Battery saving in applications. Once inside this section, we will have access to the software that we have installed on our device and it will leave us the option to configure if we want them to have some kind of limit or not. The last two manufacturers to join the possibility of us setting the restrictions ourselves are OnePlus and Huawei.
As for Huawei, we can avoid it by going into Settings> Battery> Start of applications. By clicking on this last option, it will take us to a list with all the installed apps. In addition, the Manage everything box will appear automatically activated. When we deactivate it, we can configure the operation of the applications one by one. And, finally, if you have a OnePlus mobile you will have to access Battery Saver> Battery optimization . Once you are inside, you can click on the software that you want to have no limitation.
Apple, the only one without restrictions
In the case of the iPhone it is different, since the iOS operating system does not allow removing the restrictions . In the case of these mobile devices, we also find a function that allows us to save the power consumption of the terminal.
However, as it is very well reflected in this mode, it will temporarily reduce the background activity of downloads and mail checking. In addition, it will not let us adjust how we want this functionality. Therefore, if in our case we want the mail to be constantly updated and we receive notifications, we will have to deactivate this mode.
Is it advisable to remove the limits?
Everything will depend on the tastes and needs of each user. Since, if we are a person who needs to have an app that is fully functional at any time, the fact that our mobile lets us remove this limitation will benefit us greatly.
On the other hand, if we do not care, with this we will get the phone to stop working so much in the background. And, consequently, that reduces the consumption of resources. Although, the reality is that there are different ways to control or limit the use of applications on our devices.
But, there is no doubt that this is the easiest and with the one that will offer us the best results. Basically because the operation of these tools in the background will be fully enabled as long as we have it active. Even as we have already commented previously, they will be unable to send us their notifications. Although it will also depend on the terminal that we have in our hands.
So, ultimately, it will depend on each user. Of course, it must be clear that the personalization layer of the phone will influence, since some have some additional settings in their energy saving mode, while others are reduced to restricting them and that's it. Or, on the contrary, they just limit them and make them continue to consume energy in the same way.