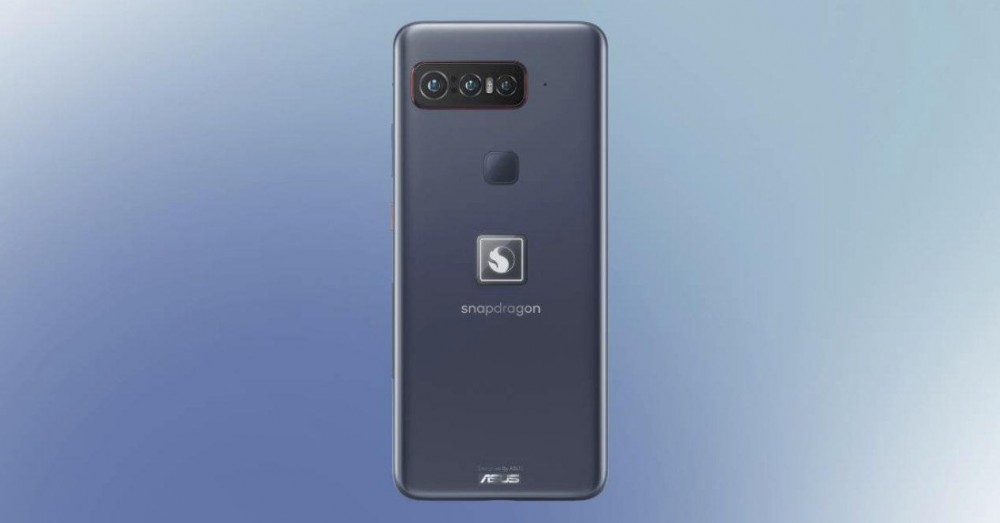 Qualcomm launched its own mobile phone and it did so with the help of Asus. Something interesting, but it leaves the question of who this phone is really for, which is initially focused as a smartphone for Snapdragon Insiders.
The smartphone for Snapdragon Insiders
When Google launched its first mobile phone in collaboration with HTC, the Nexus One, the idea was very clear: they wanted to show other manufacturers what the Android experience should be like. And incidentally, they offered developers a tool on which they could build their applications and experiences.
Well, what Qualcomm does this time is something similar, but rather at the hardware level. The company that makes the processors used by most mobile phones today except for those that bet on Mediatek or are capable of launching their own chips such as Samsung and its Exynos or Huawei and its Kirin. Not forgetting, of course, Apple and its AX.
The brand's new phone is a demonstration of its technological capacity when creating processors that give life to all the capabilities that smartphones offer today, including 5G connectivity. Although it is somewhat curious that they have not opted for the latest available chip, the Snapdragon 888x, and chose the Snapdragon 888 5G.
However, in other characteristics they are at the level of a high-end terminal and include the following:
Snapdragon 888 5G processor
GPU Ádrenos 660
16 GB of LPDDR5 RAM
512 GB of storage
WiFi 6 and WiFi 6E
6.78-inch AMOLED screen and 144 Hz refresh
Three 64 MP (wide), 12 MP (ultra wide) and 8 MP (zoom) rear cameras
24MP front camera with AI auto zoom
QuickCharge 5 fast charge
4,000 mAh battery
With all this, as you can imagine, what they seek is to offer what, according to them, would be the most complete experience in hardware and associated technologies. In addition, it would be vitamin for a version of Android 11 without additives.
If all this were not enough, the phone would arrive with True Wireless headphones signed by Master & Dynamic that together with Snapdragon Sound technology could be the most interesting. The problem is or would be the price.
While Google opted to offer those first phones at a scandalously low price, the opposite occurs here and the cost of the device would be 1,299 euros and can only be found in some countries.
Does such a phone make sense?
That is the question that one asks yes or yes as soon as you see the proposal and its characteristics. The answer? Possibly not, not even being a big fan of Qualcomm and its Snapdragon. And even the high price may not be the biggest problem.
Compared to the Asus Rog Phone 5 Ultimate, it is basically the same phone , only for some extras like that Snapdragon Sound technology, its price goes up about $ 300. But it also loses in sections such as the battery, which is less; the fingerprint reader under the screen or the 3.5mm Jack connector for audio. Although for some, having a telephoto lens instead of a macro may be more interesting.
Logically here Qualcomm does not want to make a profit from the sale of said hardware, but if they wanted to demonstrate what their processors and technologies are capable of, then it would have been better to further limit the number of users who could acquire it and sell them at a lower price. So that they can then tell the benefits of some chips that fight to remain relevant against the rest of the proposals that are appearing.