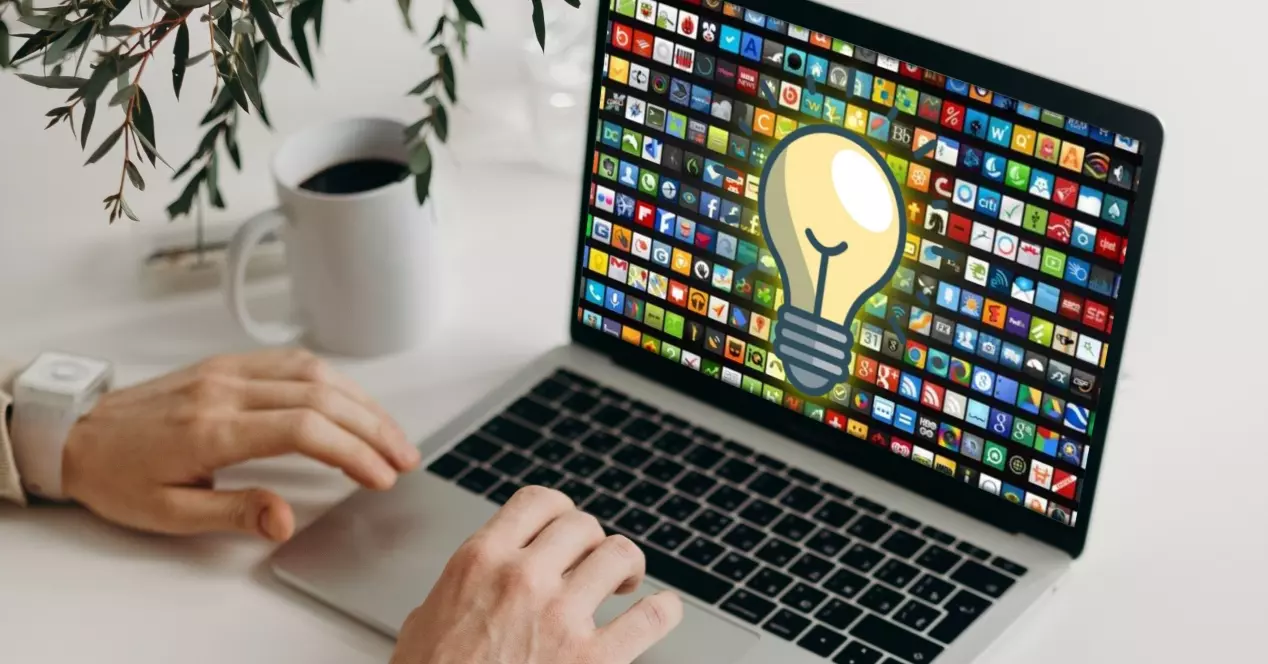 If you have never had a Mac or have recently had it and you want to know exactly what its programs and applications are, you are in the right post. In this article we will tell you all about Mac apps, as well as the possibility of eliminating them and the utility they can have for your use.
Programs and tools that are already installed
It must be said that the applications that are installed on the Mac, unlike what happens with some of the iPhone or iPad, cannot be deleted . And while it is true that there are a series of mechanisms that can allow it, these are not official and in addition to being more difficult than usual, they could put the functioning of the Mac at risk.
That said, we can find "applications" that are not really such, as is the case of the App Store as an application store or System Preferences where to change computer settings. The applications that as such are installed on the Mac, we can divide them into two parts as we will do next.
The ones that are also on iOS and iPadOS
These are the applications considered multiplatform because they are also available on iPhone and iPad. In fact, its synchronization with these devices is very good through iCloud.
Shortcuts: available in macOS Monterey and later, this app allows you to program a series of commands to execute with a single click.
Stock Market – Apple's official app for keeping track of the stocks of publicly traded companies.
Search: tool that allows you to locate in an exact point the Apple devices, as well as the friends that you have added and that have this option active. It also allows you to block lost or stolen devices.
Calculator: little explanation requires this app, focused on making simple calculations from the computer quickly.
Calendar: Apple's native calendar manager in which you can add all the events and appointments in your agenda, and you can receive personalized notifications.
Home – The epicenter of HomeKit-connected accessories, where they can not only be turned on, but also added, configured, and removed.
Contacts: what in the old days would be a phone book, being able to add emails, websites, birthdays and other information from your contacts.
FaceTime: application through which Apple allows video calls to other users who have an Apple ID (also to Android and Windows from macOS 12).
Finder: although it is not an app as such but rather the Mac folder manager, among its functions it has to manage devices such as iPhone, iPad and iPod that are connected via cable (macOS 10.15 and later).
Photos: place where all your photo and video roll is stored, being able to also access shared albums and those that are synchronized with iCloud.
GarageBand: an interesting Apple audio editor that allows you to record simple podcasts to create musical themes with digital instruments.
Books: access to all digital books that have been purchased from the Apple store.
Mail: the company's native mail app in which you can manage everything related to your emails (review, read, send, receive …).
Maps: also known as Apple Maps, it is the company's map system in which, in addition to consulting directions, you can see reviews of public establishments and even take virtual tours of cities.
Messages: in this application you can synchronize all the messages received on the iPhone and also those from Apple's iMessage service.
Music: the streaming music service Apple Music is hosted here, as well as being able to act as a player for the audio formats of files that are on the Mac.
Notes: Apple's note manager that has an increasingly complete interface to write down all kinds of things. From a shopping or homework list to school or work notes.
Voice Notes: offers a simple and effective interface to take notes with the microphone of the Mac or with any other external one that is connected.
Photo Booth: application that, despite not being on the iPhone, if it is on iPad and Mac. It basically serves to find a camera app for the computer and can add fun effects.
Podcast: the official Apple Podcast application on macOS from which to find and listen to practically all the thousands of podcast programs in the world.
Reminders: despite its simplicity, it is one of the public's favorite task managers and reminders due to its good synchronization between Mac and other devices.
Safari: a web browser developed by Apple for years and that guarantees one of the best browsing experiences on the Mac, as well as being the fastest and safest.
Siri: although it does not have an app as such, but rather an interface housed in a small pop-up, Apple's iteligente assistant also offers functions on computers to perform tasks or consult data.
Mac exclusive programs
In addition to the above, Macs also have built-in a series of applications and programs totally exclusive to them. That is, they are not on iPhone or iPad or at least not that way. In cases like QuickTime we do find versions for Windows, but it is not exactly the same.
BootCamp Assistant: assistant by which you are allowed to install Windows on a partition of the Mac disk.
Automator: it is the "big brother" of Shortcuts, being a complex application with which to create a series of automations on the Mac that normally require certain knowledge.
Image Capture: application used to act as a monitor when an external camera is connected to the computer.
Typeface Catalog: all the font styles and fonts installed on the Mac are summarized here, and it is also essential to remove any of them or add a new one.
Dictionary: configurable in several languages, this app allows you to know the meaning of all kinds of words.
Sticky Notes: in the purest post-it style, this application allows you to create quick annotations that are always visible on the screen wherever they are placed.
QuickTime Player: a multipurpose device for the Mac, since it serves both as a multimedia content player (audio or video) and to record audio or make a recording of the computer screen.
TextEdit: a simple and straightforward text editor that could be the equivalent of the classic Windows Notepad.
Time Machine: application in charge of managing all the backups made on the Mac with an external disk connected, even allowing to recover files housed in a folder at a certain previous moment.
Preview: it is Apple's image viewer that, despite not having very powerful tools, even allows quick edits such as drawing to point to something or cropping an image.
Other utilities: a series of Mac elements that are used to configure certain parameters that are somewhat more technical than those previously mentioned.

Migration Assistant
Screenshot
Audio MIDI Settings
Console
Script Editor
Grapher
System information
Bluetooth File Sharing
Digital Color Meter
Activity Monitor
Terminal
AirPort Utility
ColorSync Utility
Disk Utility
VoiceOver utility
Other Apple apps that don't come with your Mac
Paradoxically, the only Apple applications that can be removed from the Mac are those that are not precisely installed. And it is that Apple has other apps for Mac, but they do not come standard on these computers and yet they are downloadable from the App Store. To delete them, simply drag their icon from the Applications folder to the trash.
Apple Configurator 2: app focused on teaching allowing the integration of iPads and iPhones into the classroom more easily. It is also valid for companies.
Apple Developer: application focused on developers of apps for the company's operating systems. It has news, advice, guides and other useful elements for this type of professionals.
Apple Remote Desktop: tool through which you can manage multiple Macs connected to a network in real time.
Classroom: another app focused on teachers and that allows you to synchronize various Macs with which the teacher has full control of them and can teach their classes more easily.
Compressor: app that syncs with the Final Cut editing app to provide greater flexibility for video conversions.
Final Cut Pro: the video editing app par excellence on Mac that has all kinds of powerful tools focused on the most professional use.
iMovie: a completely free video editor that, despite not being as powerful as Final Cut Pro, can serve the vast majority of the public to edit their videos. Being multiplatform it can also be used on iPhone and iPad.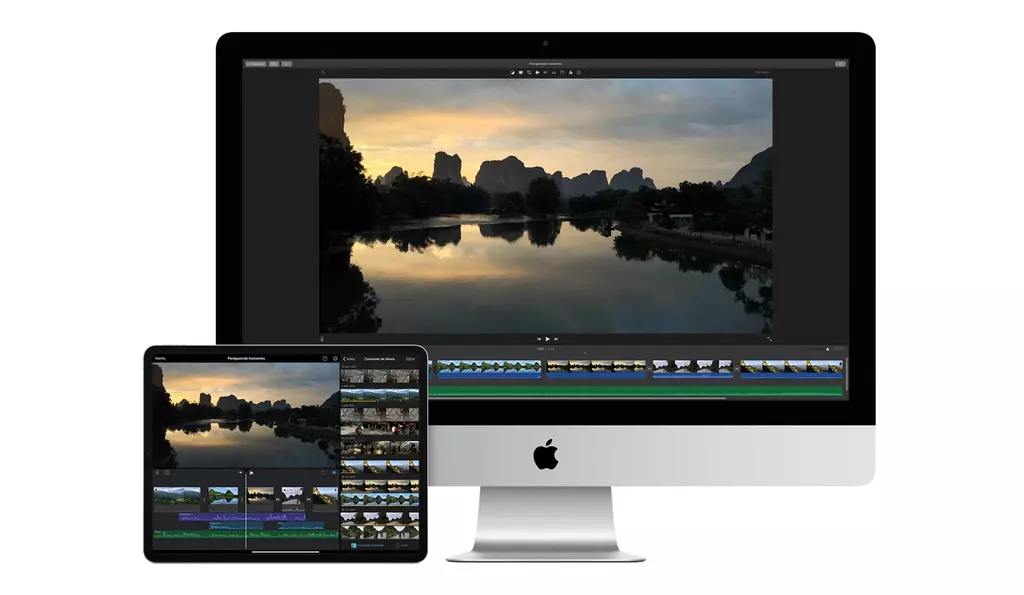 Keynote: Apple's Microsoft PowerPoint homologous application that is focused on creating presentations of any scope. It is also available on iPhone and iPad.
Logic Pro: one of the most popular apps in the music industry for being one of the most powerful in music publishing.
Pages: the most complete text editor that Apple has and that also works on iPhone and iPad.
Swift Playgrounds: an application also focused on developers and that especially helps young beginners by teaching in a very enjoyable and fun way.
Transporter: app that allows you to quickly upload content to Apple to easily send applications, music, movies, books and more through the company's services.
macOS Server: tool that helps configure and monitor Macs, iPhone, iPad and Apple TV, as well as others that are connected to the network.
MainStage: app focused on live musical performances, being able to control all the hardware and with great tuning with the Logic Pro app.
Motion: another of the complementary tools with Final Cut and that allows you to create graphic animations in 2 or 3 dimensions.
Numbers: spreadsheet manager also available on iPhone and iPad. It would be Apple's Microsoft Excel and although it is less complete than this, it has just as powerful tools.
Xcode: the ABC of Mac programmers, since it is the tool used to compile code for applications.