In the era of Windows 95, Microsoft offered more advanced users a series of tools to better work with the operating system: the PowerToys . These tools, despite being useful, were abandoned for almost 20 years, until, in the end, Microsoft decided to give them a second life. The new PowerToys arrived a year ago as a set of OpenSource tools to improve productivity and the way of working in Windows 10. And today, Microsoft continues to improve these tools with the new version 0.35 that has just seen the light of day .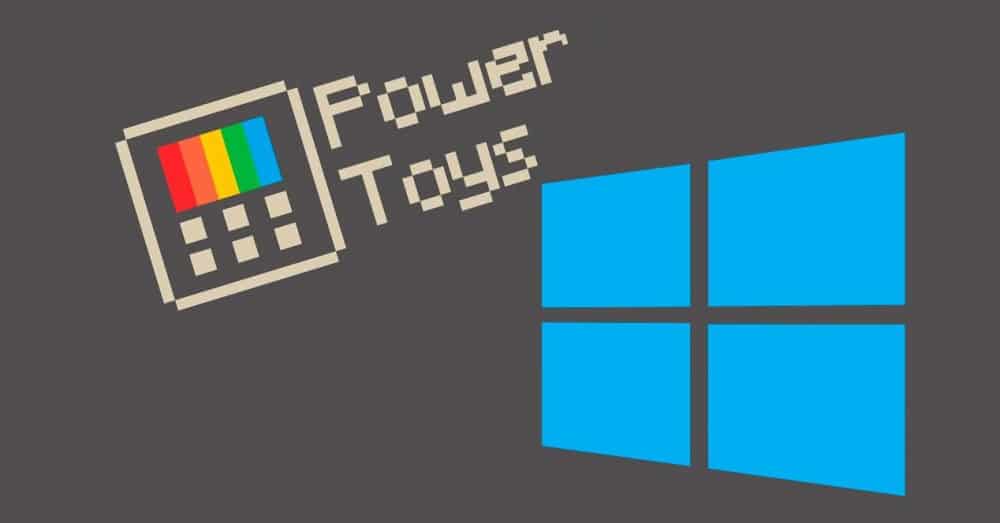 The tools that we can find included in the Microsoft PowerToys to improve our productivity are:
Color selector : a tool that allows us to select the code of any color that we see on the computer screen.
FancyZones : very useful to work with. This PowerToy allows us to divide the desktop into several customizable parts to place windows on them as if they were "virtual desktops".
Improvements for the file explorer: we can preview SVG and MD .
Tool that allows us to resize and process images in batches from the context menu.
Function to reassign keyboard keys and change shortcuts for those that are more comfortable for us.
Tool to rename many files in one go.
Run , an advanced search bar to run programs or search for files.
Guide to Windows keyboard shortcuts to always have them in view.
Microsoft has been working on a new PowerToy for some time that will allow us to control video calls much better. However, at the moment it is not available, so we must go step by step and see, first of all, the news of the new version 0.35 of these tools.
Changes in Microsoft PowerToys version 0.35
This new version does not bring big revolutionary changes to the program, but instead focuses on improving the already existing functions.
The first thing that has changed has been the core of the tools. Microsoft has taken the opportunity to make corrections in the translations of its tools and functions, as well as to update .NET Core to version 3.1.13. The template for reporting bugs and problems has also been improved and a problem with the installer has been fixed.
Then the main tools have also received their share of improvements. The color picker , for example, has improved its interface and now allows users to exit the editor with the escape key. The FanzyZones have added a new keyboard shortcut, Ctrl + Win + Alt + Number to switch between custom desktop layers. Thus, working with several is now easier than ever. There have also been some changes to the interface and fixed some bugs, such as errors when placing windows when the taskbar is vertical.
The execution bar, Run , now allows us to choose where we want to place it on the screen, as well as including a new plugin to open recent files with Visual Studio Code. A command history has also been added and several user-reported bugs have been fixed.
Finally, it is important to note that, as Microsoft is working on migrating these tools to WinUI3, this will be the last version that will work on versions of Windows 10 prior to 1903. As of 0.37, support for old versions of the operating system will disappear.
Download tools
This new version is now available to all users from your project's website on GitHub . In addition, users who already have the program installed will receive the update automatically to have this suite of tools to improve productivity always up to date.
Microsoft hopes to have the camera and microphone control tool for video conferencing ready with version 0.36, a version that will be experimental, for testing. If all goes well, we hope to receive this new PowerToy with the release of version 0.37, a version that, for now, does not have an exact date.