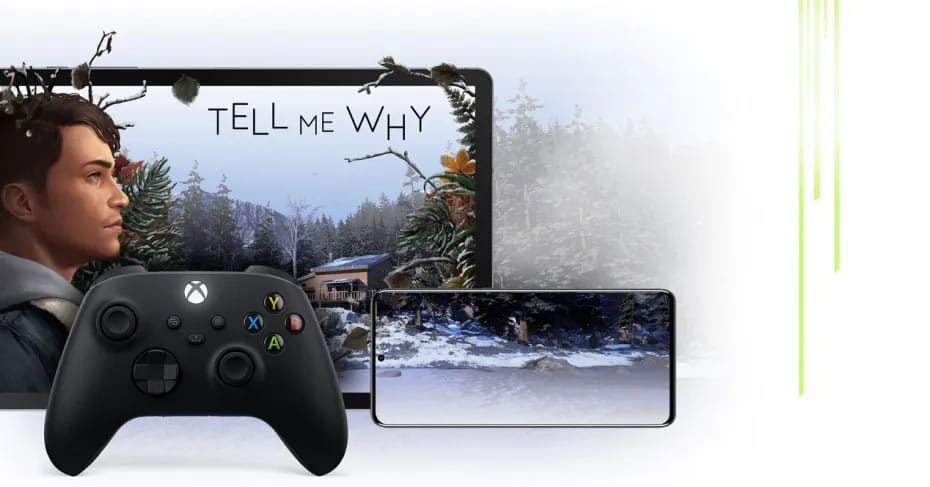 We had been waiting for the arrival of streaming gaming services for years . Yes, a kind of Spotify for video game lovers that will allow you to enjoy all kinds of triple A titles on any device. The wait has been eternal, but finally services like Xbox Game Pass or Google Stadia arrive .
And, Microsoft's initiative is the one that offers the greatest number of titles, making it the most successful platform currently. The best of all? That you can run Xbox Game Pass on a tablet to enjoy its complete game catalog.
Of course, you have to know how to choose the right model to enjoy this streaming game service. So, to make things easier for you, we have prepared a compilation of the best tablets to play on Xbox Game Pass.
You can't use Xbox Game Pass on an iPad
The first thing you will think about when betting on a powerful tablet is Apple's solutions. Big mistake. And it is that, we must bear in mind that Xbox Game Pass is not compatible with the iPad or the iPhone. Mainly because the leonine conditions demanded by the company with the bitten apple have prevented this service, formerly known as Project Xcloud , from working on iOs or iPadOS.
Microsoft is currently working on a web version that allows it to run its streaming game service on both iPad devices and iPhone terminals . But for now, the American manufacturer is out, so forget about their solutions when using this online gaming platform.
Luckily, in the Android ecosystem you will have no problem running Xbox Game Pass, so it will not be difficult to find a suitable device. Of course, if you want a tall tablet, keep reading.
Xbox Game Pass requirements
Keep in mind that the requirements to run this streaming game service owned by Microsoft are laughable. Mainly because you only need a device with Android 6.0 with bluetooth 4.0, as well as WiFi or 5G connectivity. Come on, any current tablet can run Xbox Game Pass.
But, there are several reasons to choose the best models on the market . To begin with, image quality is vital to be able to run games at high resolution, which is why most of the models you'll find in this compilation boast a 2K screen.
In addition, the acoustic section also enters here. While it is true that you can use headphones, the models that we have selected for you have speakers that exude quality through each of their pores , as well as different sound technologies to further enhance the experience.
Lastly, in games like Minecraft that don't need a controller, tactile feedback is important. And the panels that mount the different tablets in this compilation will offer a user experience that will not disappoint you.
Samsung Galaxy Tab S7 +
The first model that we want to recommend you is the jewel of the Samsung crown . We already anticipate that the Korean manufacturer is the great reference when buying a quality tablet, so you will find several of its solutions in this compilation.
Regarding the Samsung Galaxy Tab S7 +, say that it is the most powerful tablet in its catalog. Especially noteworthy is its impressive 12.4-inch screen and 2K resolution, which boasts a 120Hz refresh rate with which to squeeze the most out of the catalog of games available on Xbox Game Pass.
More, if you take into account that this model is 5G, so you will have an ideal connection to get more out of this service than ever.
HUAWEI MatePad Pro
We turn to Huawei to recommend its most powerful tablet. Yes, the MatePad Pro is a beast that boasts a 10.8-inch display with 2560 x 1600 pixel resolution. To this we must add its four noise-canceling speakers signed by Harman Kardon that offer an acoustic landscape that will not disappoint.
In addition, having a Kirin 990 processor and 8 GB of RAM , you can use this tablet for whatever you want, in addition to enjoying Xbox Game Pass without problem.
Samsung Galaxy Tab S6
We return to Samsung to recommend its Galaxy Tab S6. A model that boasts a 10.5-inch screen and 2K resolution to enjoy an image quality beyond any doubt. It also features AKG signed stereo speakers to ensure great sound. You won't need headphones to play!
Lenovo Yoga Smart Tab
While it is true that the Lenovo Yoga Smart Tab is not the most powerful tablet on the market, there are several reasons why it should not be missing from this compilation. To begin with, we find a very versatile design, since you can place the device in different ways.
In this way, you will not need an external base to use this tablet to play through Xbox Game Pass. To this must be added a really surprising sound that will meet the expectations of the most audiophile users.
HUAWEI MatePad
And what about this other tablet from the Asian manufacturer. The Huawei MatePad will more than meet your expectations, thanks to its 10.4-inch screen and 2K resolution . It also boasts a sound system consisting of four speakers calibrated by Harman Kardon to achieve the best acoustic landscape.
Samsung Galaxy Tab S6 Lite
Although with this Samsung tablet we lose the 2K quality on its 10.4-inch Full HD screen, we are still facing one of the most complete models. And the fact that its speakers offer Dolby Atmos support for amazing surround sound is a detail to take into account.
HUAWEI MediaPad M6
Continuing with this compilation of the best tablets to play Xbox Game Pass, we want to recommend the Huawei MediaPad M6 . A model with a 10.8-inch 2K screen, Harman Kardon speakers and a true knockdown price despite its full technical features.
Lenovo M10 FHD Plus
If you're on a budget but are looking for a powerful tablet to use with Microsoft's Project Xcloud gaming service , don't miss the Lenovo M10 FHD Plus. As its name suggests, this is a model with a 10-inch screen and Full HD resolution. The icing on the cake is its speakers with Dolby Atmos support. What more can you ask!
Huawei MediaPad M5
The latest Huawei model that we want to recommend is its acclaimed MediaPad M5. While it is true that it is a model with two years behind it, it is still a beast that bets on a 2K panel with a 10.8-inch diagonal. And considering that this model guarantees up to 12 hours of battery life, it is the ideal companion for the most gaming users.
SAMSUNG Galaxy Tab S5e
We close this compilation of the best tablets to play using Xbox Game Pass, with the Samsung Galaxy Tab S5e. This model boasts a screen formed by a 10.5 ″ Super AMOLED panel with a resolution of 2560 x 1600 pixels, so the image quality is beyond doubt.
The best comes from seeing its autonomy of up to 14 hours, so you can take advantage of the possibilities of Microsoft's streaming game service without worrying about the battery of your tablet.