Computer security is one of the jobs most dreamed of by computer users, and it is also one of the most demanded positions by companies. Increasingly, more qualified professionals are required to be able to audit an entire network, ensure its security and protect it from computer attacks. Starting from scratch in the world of ethical hacking can be chaotic, since there are a large number of tools and packages necessary to carry out these practices. Therefore, it is necessary to always have at hand a system that allows us to carry out our work with the greatest possible comfort. And one of the most complete is Parrot OS .
Parrot OS is a Debian-based ethical hacking distro focused primarily on everything related to computer security. This distro has been designed from the ground up to face other alternatives, such as Kali Linux or BlackArch, focusing on offering its users a complete ecosystem of penetration testing, evaluation and vulnerability analysis, as well as for forensic analysis of systems, preservation of the anonymity and practice cryptography and encryption.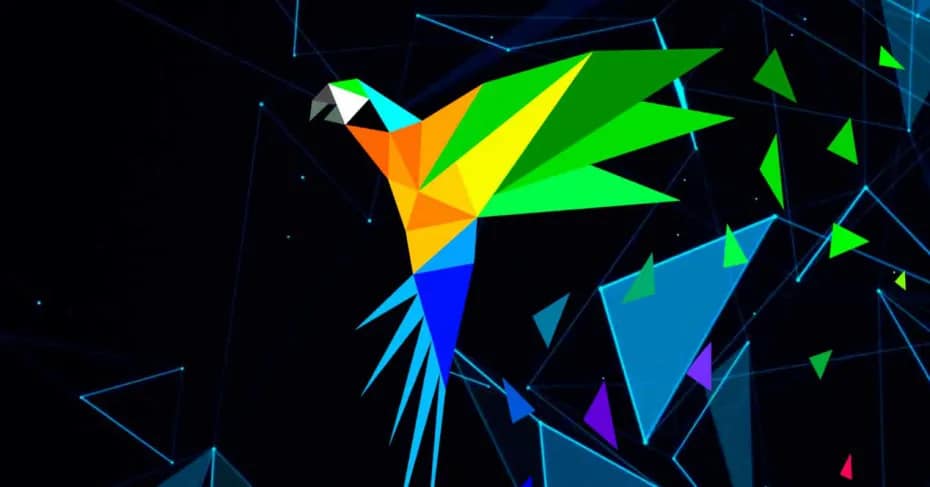 Parrot OS main features
Undoubtedly, one of the advantages that this distro offers compared to the others that we can find on the net is that it is one of the most complete in terms of a variety of tools. Its developers have wanted to offer users as many tools as possible, yes, without redundancy, leaving only the best.
Parrot OS is factory configured to offer its users the best out-of-the-box experience , that is, to allow them to use the distro with all its functionalities without having to do anything else.
This distro is based on Debian's "testing" branch . Thanks to this we can always keep it up-to-date and take advantage of the improvements of the latest packages published for it. This distro can be found with MATE and KDE desks , depending on whether we prefer it to be light or to be able to customize every last detail.
Different editions
This ethical hacking distro can be found in several different editions.
Parrot Security
This edition is designed to provide a complete set of tools to perform all kinds of penetration tests. It also enables it to be used for attack mitigation, security investigation, forensics and vulnerability assessment. The Security edition also has everything you need to carry out forensic informatics and anonymous web browsing tests.
Parrot Home
This edition has been designed for daily use and is aimed at users looking for a lighter and faster operating system instead of one as advanced and complete as the "Security" edition. This edition includes programs to chat privately with people, encrypt documents, and surf the Internet anonymously.
Parrot ARM
This edition is designed for ARM devices so that we can mount an ethical hacking machine on devices such as the Raspberry Pi.
Netinstall
Netinstall images are much smaller than global images as it only includes the installer. It allows us to choose what we want to install, and all the packages and everything necessary will be downloaded from the Internet.
Docker
These images allow us to mount this distro inside a container with Docker. That way we can have all the tools at hand from our host operating system, such as Windows, Linux or macOS.
OVA
Finally, OVA images allow us to mount Parrot OS already installed in a virtual machine.
Download Parrot OS
Parrot OS is a totally free distro for all users. We can download the latest version available from the following link .
On its website we can find all the editions available, from the ISO image to burn it ourselves to a USB or to a DVD to install or load Parrot OS from scratch, to the images for Docker and for virtual machines.
Minimum and recommended requirements
Depending on the edition that we choose, the requirements that we must meet will be more or less great.
The two normal editions, i.e. Parrot Home and Parrot Security, require a 64-bit Dual-Core processor and 2GB of RAM. In the case of the Home, 20 GB of space on the hard disk, and in the case of Security, 40 GB of space.
If we opt for Parrot Netinstall, the requirements are much lower. This edition can work with any x86 processor, 512 MB of RAM and 4 GB of hard disk space.
However, if we really want to be able to use Parrot OS without performance issues, we must meet the following recommended requirements:
64-bit Quad-Core processor.
8 GB of RAM.
128 GB of SSD storage space.
The requirements to virtualize Parrot OS in Docker, or in virtual machines, are also higher to guarantee its correct operation.