Security is one of those elements that we could consider key when it comes to taking care of our equipment and applications. For this reason it is almost mandatory to have a powerful antivirus installed on it. Among the many options available, the one offered by McAfee is one of the most popular and veteran.
We have already commented on many occasions that software with these characteristics has become practically unavoidable. The main reason for all this is that antiviruses are responsible for protecting us against most external attacks , for example, through the Internet. We can find some paid proposals and some free ones that are constantly running in the background on our computer. Thus, what they achieve is to prevent the arrival of all kinds of malicious code to the operating system.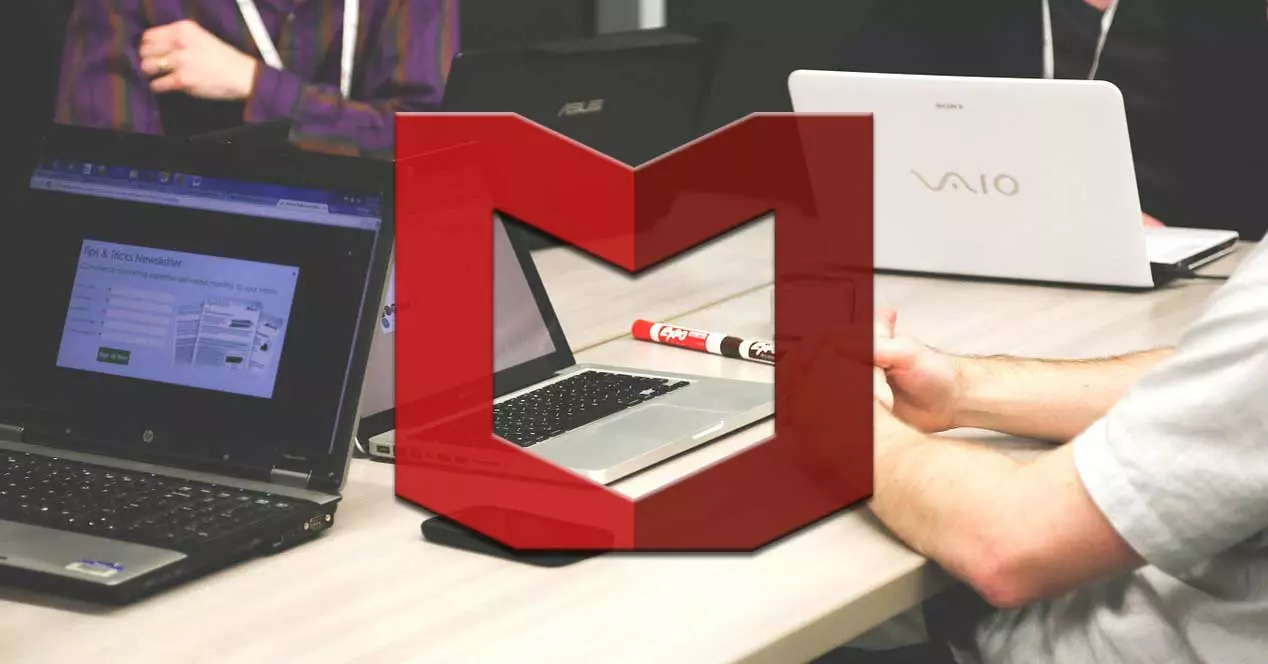 In most cases, these malware are prepared to attack Windows and its applications. Not in vain is it the most used operating system on desktop computers, and by far. So much so that the operating system itself includes its own security solution , which is also increasingly powerful and effective. We are referring to Windows Defender, a software that is integrated from the first minute and that we can take advantage of.
Of course, all those who wish to install other external options will be able to do so without problems. When you install a third-party antivirus on Microsoft software, Defender is automatically disabled. For example, this happens if we decide to download and install the proposal offered by the security company McAfee . So much so that below we will tell you how many computers you can use the antivirus simultaneously .
Install McAfee antivirus on multiple computers
Specifically, we are going to talk about the number of independent PCs on which you can install this security solution and have it work legally and fully functional. Keep in mind that on many occasions we have more than one desktop computer that we want to protect. That is why being able to use the same antivirus in all of them can be a very interesting solution. Similarly, if we have a small business, using McAfee's antivirus on several computers in a fully legal and functional way will be very useful.
At this point, it is worth knowing that all this will depend on the type of subscription with which we make the McAfee Total Protection antivirus. And it is that the firm itself offers us several modalities or types of subscription that vary both in duration and in valid equipment for the license. Thus, we have the possibility to choose a subscription for one year or two. But that is not what interests us in this case, so it is interesting to know that we have the possibility of getting the antivirus valid for one computer, 5 or a maximum of 10 .
Therefore, it is easy to guess that this is the maximum number of computers on which we can use the McAfee security solution. But that's not all, but it will surely be very interesting for you to know that the difference in price per annual subscription between 1 and 10 computers is not very significant.