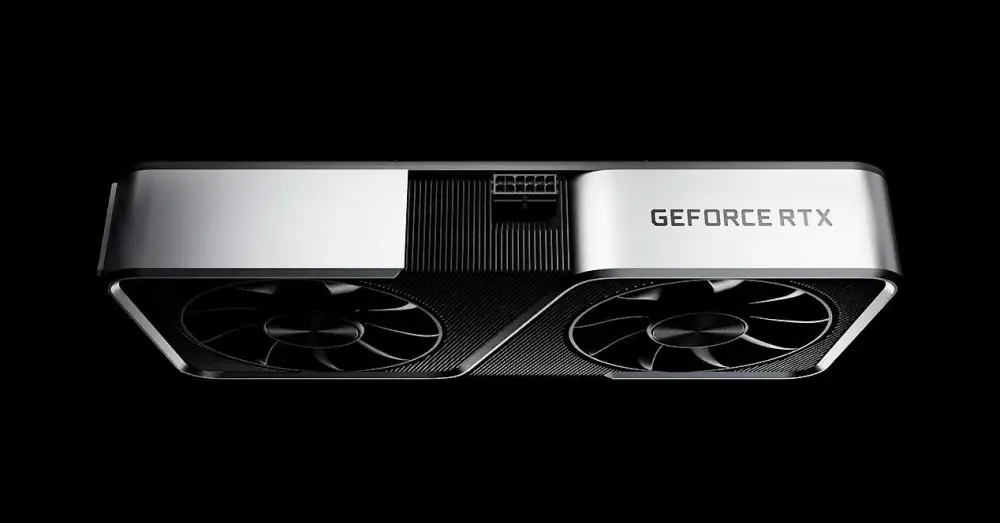 For some time now, both AMD and NVIDIA have seen how consoles dominated by SONY and Microsoft have taken several steps forward with proprietary technologies that maximize performance given the bare hardware specifications they contain. Therefore, AMD took the first step by incorporating its Smart Access Memory or SAM technology to enable the GPU, CPU and RAM to push performance through PCIe. NVIDIA has later replicated using Resizable BAR, but what is it?
We have spoken in certain articles attached to this of the technology developed by NVIDIA and from which it is competing with AMD and its SAM project. At the end of the day, the two technologies have a common basis, so although the way of approaching it is different, they tend to the same. But equally many of you will be wondering what is Resizable BAR and why is it on everyone's lips.
Resizable BAR or ReBAR, goodbye to the bottleneck between CPU and GPU
Although this technology comes from another that was already attached to it, such as 4G decoding, something that all motherboards have brought for years, until now there was no GPU support available.
Resizable BAR therefore is the name that NVIDIA technology receives to unlock something that was previously unthinkable: remove the limit of 256 MB per block in size of textures, so that the CPU, RAM and GPU with their VRAM now they have full access to the PCIe bus, without limit.
And it is that the complexity of this technique was precisely to make these three components have no limit through an interface as widely used as PCIe. As we play any game, it demands textures that are worked on by the CPU, loaded from the SSD, stored in RAM to act as a fast intermediary between it and the VRAM and at the same time the GPU is requesting information from the latter.
It is a chain of command where everything has to work in sync, so limiting such bandwidth as until now was simply an obstacle for the PCIe interface itself and for NVIDIA and AMD. The transfer between CPU and GPU is constant, but in blocks of 256 MB it may require a number of small transfers that crash the CPU and sometimes the GPU does not have the information in time.
Full access to the frame buffer
The limitation was derived as we say through the PCIe and both companies, but at the same time Intel and AMD have had to collaborate as well as the manufacturers to support this technology, so it is not something that can be activated on all platforms.
The reduction of the transfers of information and textures, either with the CPU or extracted as a cache RAM from the RAM memory of the system implies that any asset or resource can be requested as necessary and at the same time it can be sent in its entirety, without any restriction. This is achieved by limiting the bandwidth of the frame buffer, which means fewer or no queues, so milliseconds are reduced and performance is gained.
The CPU can work more information, better organized, in better sectioned frames due to their larger size, so that it is more efficient than sending smaller information packets. This makes, at the same time, the requests for textures to the RAM are more efficient as well, being able to download from it and to the GPU any size, no matter how large and in a single time or even divided into packets larger than 256 MB.
What do we need to be able to enjoy ReBar?
As proprietary technology, NVIDIA gives us a series of instructions to activate the Resizable Bar:
Confirm that you have a compatible CPU and CPU chipset.
Confirm that you have a compatible motherboard.
Update the BIOS of the bale, if necessary (if we have not installed the latest available it will be), installing an update from the manufacturer. Then enable ReBar support in BIOS interface.
Update to the latest GeForce Game Ready driver (version 465.89 WHQL onwards) or a later version
If you have a GeForce RTX 3060, you're good to go. If you have a GeForce RTX 3060 Ti, 3070, 3080, or 3090, you may need an updated GPU BIOS (almost certainly).
If you have an NVIDIA Founders Edition graphics card, get your VBIOS update tool directly from our website . If you have a personalized membership card, get the update tool from their site. Verify that Resizable Bar is enabled in the NVIDIA control panel.
All major motherboard manufacturers currently have support for the latest platforms and some that were already EOL. To be specific, the support is defined like this:
To this must be added the processors of the eighth and ninth generation of Intel plus the Z370 and Z390 chipsets, which have just received support after pressure from users. As if this were not enough, the list of games, although concise, is growing, its main benefactors being the following titles:
This list is growing little by little, so it is possible that at the time of reading this article there are more games available with support. This is something from NVIDIA and especially the developer of the title, which are working hard to implement this improvement in their engines.
How to make sure Resizable BAR is active
If we have one of the named or newer GPUs, if we have a newer driver than the one mentioned and a BIOS on our compatible board and with updated ReBar, then we can go to the NVIDIA control panel, click on system information and we can see a section that specifically receives the name of this technology: Resizable BAR.
If it says "Yes" or "Yes" then it is active and we can enjoy the free performance improvement that it offers us in the 17 compatible titles.