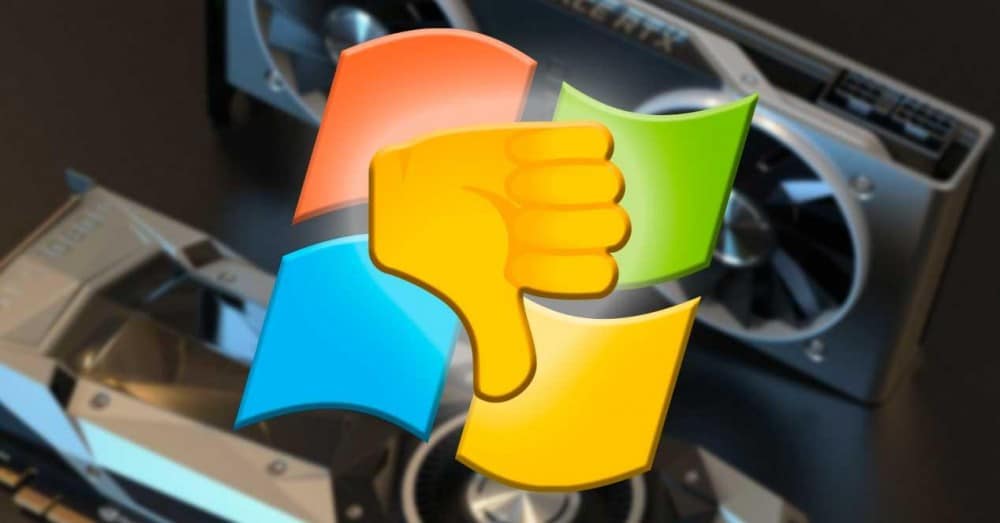 The drivers are essential so that our operating system can detect and use the hardware components of the PC without problems. When we buy a new piece of hardware we are expected to use it with other pieces of a similar generation, and with a modern and updated operating system, either Windows or Linux. However, manufacturers tend to release versions of their drivers also for older versions of operating systems so that users reluctant to update can use them. However, if we are thinking of buying a new NVIDIA , and we are one of those users who do not want to upgrade, we should probably think twice.
Last Friday, NVIDIA released a new version of its drivers for all users. This new version focused on improving support for the latest games and also fixing some critical bugs that triggered blue screen shots. However, this is not the only thing that we have found in this new version of the drivers, and it is that NVIDIA has decided to change the requirements of its drivers.
Goodbye to using NVIDIA in Windows 7 / Windows 8.1
The largest hardware manufacturer released a new support bulletin last week stating that it was only releasing new features, bug fixes, or performance improvements to Game Ready drivers in Windows 10.
This means that, if we have an NVIDIA graphics on our PC, it does not matter if it is last generation or old, and we are one of those who still use Windows 7 or Windows 8.1, we will soon stop receiving new versions of the drivers with improvements or corrections of mistakes. Specifically, the latest version of the Game Ready drivers to be released for these older systems will see the light of day on August 31 of this year . As of September 1, these systems will stop receiving new versions.
Of course, NVIDIA has clarified that it will not abandon (for now) these users. Until September 2024 , Windows 7 and 8.1 will continue to receive critical security updates. What they will not receive will be improvements, security fixes or support for the latest games to hit the market.
Most gamers already use Windows 10
If you use the computer to play games, you don't have to worry. According to data from Steam , 75% of the players on its platform use NVIDIA graphics, and 92% of the total already use a system such as Windows 10. This latest version of Microsoft's operating system is a system specially created for gaming, and it offers much higher performance, and better compatibility, than Windows 7 and 8.1 when playing mostly new games.
The end of support for NVIDIA drivers for these two older operating systems does not mean that we will not be able to use the PC. What it means is that new games (assuming they don't require Windows 10 to run) will perform somewhat worse, and may not give as much performance as they should as they are not optimized for it. In addition, future graphics cards that hit the market from September will no longer be able to be used in these operating systems, since, definitely, there will be no drivers for them.
If you still don't want to upgrade to Windows 10, you might consider buying an AMD Radeon graphics card . Of course, it is sure that very soon it will also stop supporting these operating systems.