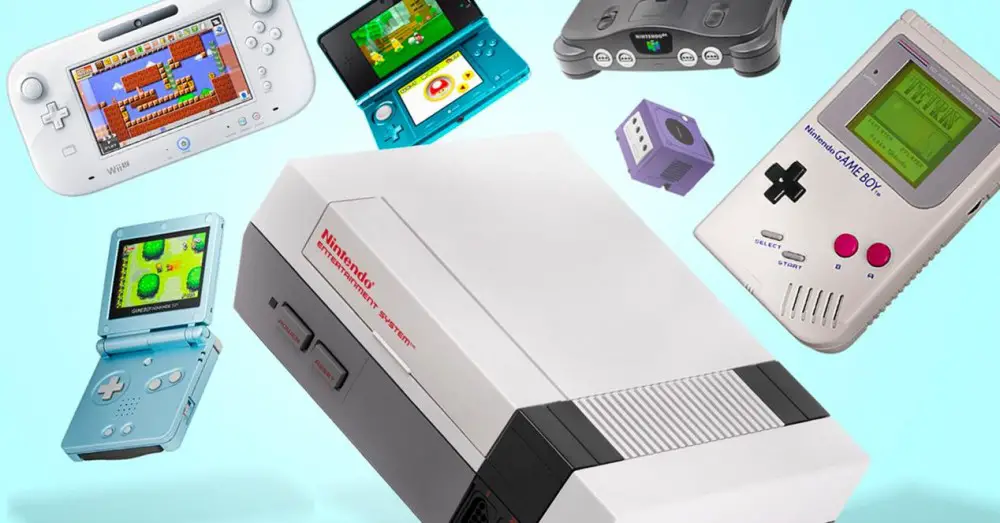 Nintendo has been entertaining us for about four decades with its fantastic consoles and its characters. For a long time, 'Nintendo' was synonymous with 'console'. Do you want to recall those fantastic moments of your childhood? Here we leave you the best emulators that you can use to feed that nostalgic spirit that lives inside you.
RetroArch: the most versatile emulator
RetroArch is a frontend for emulators . It is one of the most versatile applications that exist today to emulate consoles of any type. When it comes to emulating Nintendo consoles, RetroArch has a huge catalog of cores to do so .
Installing RetroArch is easy. The app is available for Windows, macOS and Linux . In addition, it also has versions for Android mobiles and Smart TVs. RetroArch has builds for some consoles, such as the Xbox Series or the Steam Deck , where you can install this frontend without jailbreaking . On the other hand, there are versions of RetroArch for modified consoles, such as PS Vita, PlayStation 4 and Nintendo Switch.
Best Nintendo Cores in RetroArch
As we said, the list of Nintendo systems compatible with RetroArch is very extensive. So much so that sometimes you will have cores to choose from.
NES/Famicom : Mesen, FCEUmm, Nestopia UE, QuickNES, bsnes.
SNES/Super Famicom : Snes9x, Mesen-S.
Game Boy and Game Boy Color : Gambatte, Gearboy, SameBoy, and TGB Dual
Game Boy Advance : gpSP, mGBA, VBA Next, and VBA-M.
Virtual Boy : Beetle VB
Pokemon Mini : PokeMini
Nintendo 64 : For LLEI N64
Nintendo DS : MelonDS, DeSmuME.
Dolphin – Emulator for GameCube and Wii
Of all the emulators that we are going to see today, this is probably the most loved by the community . In simple, it does not require a particularly powerful machine to play and it has a version for practically any machine you can imagine.
Whatever machine you have, you'll be able to play GameCube and Nintendo Wii again with Dolphin. The emulator is for Windows, both in its x86 and ARM64 versions. The same goes for macOS, as Dolphin is available for both Intel and Apple Silicon. There are also variants for Linux that work spectacularly well. And we can't forget about the Android build.
Download: Dolphin
Best Nintendo DS emulators
Nintendo's dual-screen console caused a sensation at the time. It is not the most comfortable machine to emulate, since the placement of the screens will never be optimal. However, there is a whole collection of apps with which you will be able to enjoy some of the wonderful titles that are on this console:
MelonDS
It has versions for Windows, Linux and macOS. It is a simple and easy to use emulator. It is still in development, although the team is still active supporting the software. It is also available as a core in RetroArch .
Download: MelonDS
DeSmuME
This emulator is very old, and its development has been stopped for years . It only has versions for computers, although its performance is really good.
Download: Desmume
DraStic DS Emulator
This emulator is available for Android devices . It is one of the best performance offers in the Google system, although in some cases, it leaves much to be desired. In order to enjoy all its functionalities, it is necessary to purchase the full version.
Citra, Nintendo 3DS on any platform
Nintendo 3DS did not repeat the success of Nintendo DS, but that does not mean that it has an impressive catalog. The only drawback of Nintendo 3DS is that the screens were very small, so you may want to play a game again, but you don't feel like buying a Nintendo 3DS XL to play a game.
Well, in this case, Citra is the ideal solution to bring 3DS to any machine . It's open source software , and it's available on Windows, Linux, and macOS. As if that were not enough, it also has versions for Android.
Citra is not compatible with all Nintendo 3DS games —you have a list on the official website—. However, being open source, many developers have created forks of this app. So if you find that a game doesn't work on your machine, don't give up. Look for alternative versions of Citra that are optimized for the game in question you want to move.
CEMU, the Wii U emulator
Pretty much every game that came out for Wii U has received a port sooner or later for Nintendo Switch. However, if you are curious about any of these games, the emulator to use in this case is CEMU.
CEMU is an emulator for Wii U that is available on Windows. It is compatible with Nvidia and AMD graphics. It also has limited support for Intel GPUs.
In general, CEMU is a fairly simple and stable emulator. A machine with medium power is required to be able to play Wii U titles comfortably.
Download: CEMU
Can the Nintendo Switch be emulated?
The console that is in the forefront at the moment also has emulators. The experience is obviously not as good as what you would have on the original console. The most advanced are the following:
Yuzu
This emulator has the same Citra team behind it. Yuzu is an open-source project. The goal of the group is to bring this emulator to as many systems as possible, although at this time, it is not a finished software.
Yuzu is available for Windows and Linux . The team is expected to release a version for macOS at some point.
Ryūjinx
This is another open-source project. Its development has gone hand in hand with Yuzu, being a great alternative to said emulator. Ryujinx is available for Windows and Linux. In the future, the team plans to also release the corresponding version for macOS.
EGG NS Emulator
It is a Switch emulator for Android . To use it you need to purchase a special controller. The world of the Scene has put the cross to this emulator, because the development team has deceived consumers on many occasions. EGG NS Emulator does not use original code, but uses code stolen from Yuzu, and bypasses her license to use. In the same way, its developers are not German —as they say on their official website, but from China.