Windows 11 continues to give a lot to talk about, both for better and for worse. Just as there are many things that we like about the new Microsoft operating system, there are also many other features that are winning many detractors to the new operating system. Leaving aside what you are least liking, such as the new start menu or the icons centered on the taskbar, this new operating system brings new functions to improve productivity. And among them are new keyboard shortcuts .
A keyboard shortcut is a combination of keys intended to perform a specific action on the computer. There are shortcuts that we all know, such as Control + C to copy or Control + V to paste , and then other much more specific shortcuts designed to perform different tasks.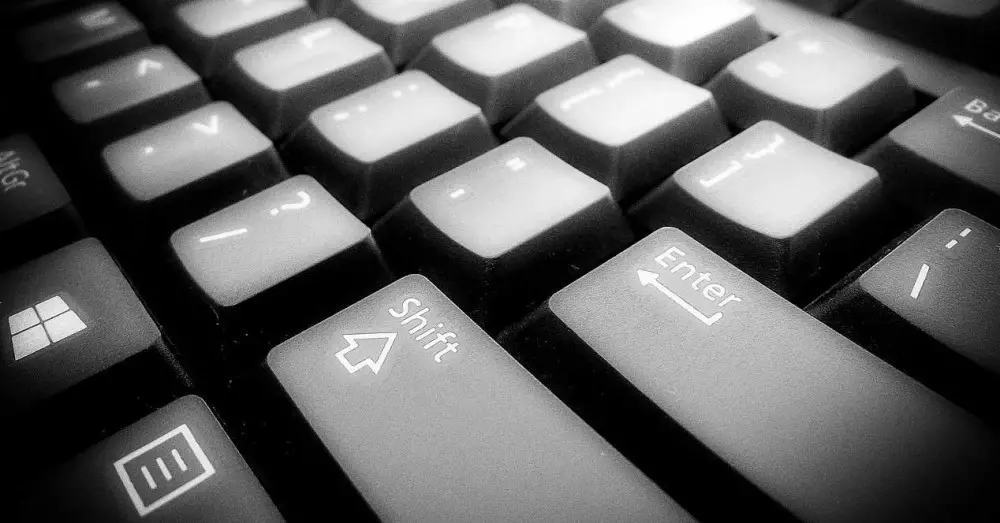 Windows 11 is changing the way you work with the operating system. Microsoft, as indicated in the presentation, wants us to feel at home when using this new OS. And, to make it easier to work with it and control its many functions and features, the company has introduced what will be its new keyboard shortcuts. Very useful shortcuts that we can already memorize.
The new Windows 11 keyboard shortcuts
In general, the new Microsoft operating system will maintain the same keyboard shortcuts that we can find in Windows 10, as long as the function to which it corresponds has not been removed. But, in addition, it will also introduce other new keyboard shortcuts in Windows 11 to make it easier to use the new functions and features of the system. As Microsoft shows in its keyboard shortcuts tab, the new accesses that we can launch in this new OS are the following:
Windows + W : This keyboard shortcut was reserved until now for Windows Ink, but from 11 it will launch the operating system widget panel.
Windows + A : Open the quick system settings panel.
Windows + N : Open the Windows 11 notification center.
Windows + Z : open the new Snap panel to place the windows where we want.
In this video we can see how these new keyboard shortcuts work.
The new Windows still has a lot to teach us
Every few days we can see new functions and features of this operating system that were not revealed by Microsoft. And Redmond still has several months to go to add new features to its operating system, so we cannot rule out finding more surprises before the final launch of the new Windows 11.
If all goes well, Microsoft should launch Windows 11 by the end of the year , probably in mid or late December (although the date is not yet confirmed). In any case, before this launch, Windows 10 users will be able to update to 21H2, the new version of this OS that will arrive to continue maintaining Windows 10. 21H2 will be a small update, without many new features, focused on correcting errors and improve the overall performance of the new OS. This version is scheduled to arrive after the summer, probably in late October or early November. And, of course, it will be free for all users, just like Windows 11.