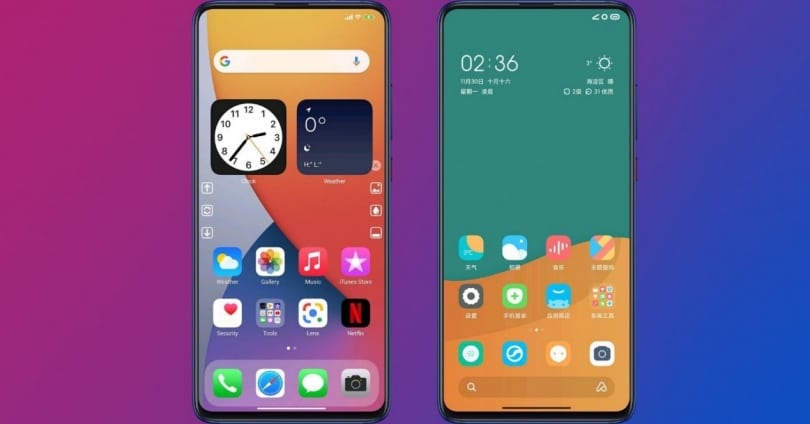 Being able to personalize our mobile is something that many users consider essential. Xiaomi always had a very "geek" character, since the first Mi Fans were those users who years ago already bought their imported Xiaomi and fiddled with a thousand and one Roms, customizing their terminal to the extreme.
But it is not necessary to "tinker" at that level to be able to give a complete facelift to our terminal. On our site we have already seen how to install themes on Xiaomi, and for that reason, today we are going to show you one of the most spectacular that we have come across.
New IOS 14X Pro theme for MIUI
The topic in question is called iOS 14X Pro and it has been uploaded by the MIUI System Updates community. Before continuing, you should know that this theme is compatible with the global Rom of your Xiaomi mobile, and is valid for MIUI 11, MIUI 12 and even MIUI 12.5.
This theme will transform all our mobile completely , turning into an iPhone with iOS 14. The theme simulates the Apple operating system in all its splendor, changing all the system menus, the font, the icons and much more. In addition, we will have at our disposal the sounds of Apple for iOS 14 as the ringtone or the tone of the notifications.
How to download to install the theme
We know that this will not change your Xiaomi for a bitten apple, but at least it serves to give a different touch to the mobile and play with this surprising theme. Then we leave you with the steps to download and install it on your mobile:
Download the iOS 14X Pro theme from this link
Access the mobile administrator
Find the file that will end with mtz.zip.
We keep it pressed until we see the options.
We choose to rename and remove .zip from the name.
We accept the changes and automatically the icon will change.
Download and install the Theme Editor for MIUI app
Inside the app tap on Pick a Theme
Enter the location of the downloaded file and tap on accept.
We touch on Next and "finísh e install"
With the theme already installed
Once done, we will have the new functional theme at our disposal. In the video above you can see his style to be able to assess his installation beforehand. To leave things as they were, just go to the app "Themes" installed by default on the mobile and select the one we had previously.