It is evident that there is no better way to connect with large masses of the public than by seducing them thanks to the franchises they already know, and video game franchises are one of the best since they have a potential audience waiting for news and, at the same time, they can be seduced to any other person completely unrelated to that phenomenon. Look if not the example of The Witcher , with a series on Netflix that is a real success.
Sony throws the house out the window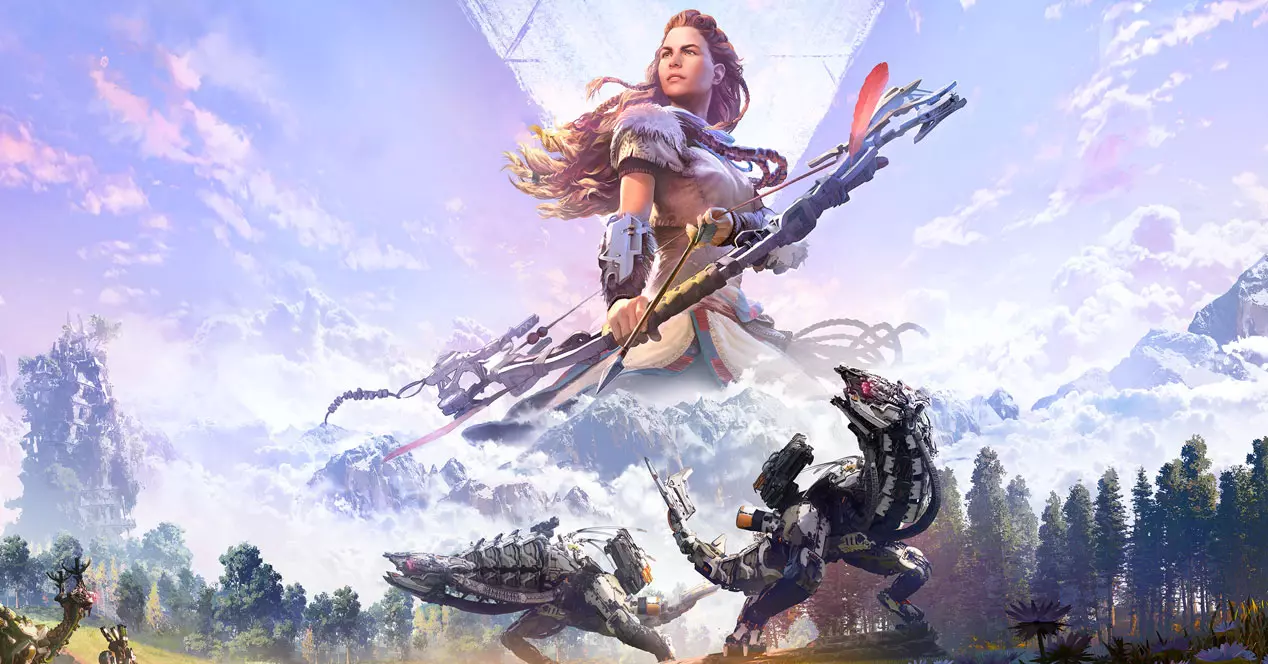 So things are, Sony hasn't seemed like it for a while: it's allowing users who don't have PlayStation consoles at home to enjoy its exclusives on PC and almost at the same time, they started a franchise distribution strategy for strictly audiovisual products. There you have the case of Uncharted for cinema or that of The Last of Us that is in the shooting and post-production phase and that it is in charge of turning into reality through HBO.
Now it has been the CEO of Sony Pictures Entertainment, Tony Vinciquerra, who has revealed through a note to investors that both Horizon Zero Dawn and Gran Turismo will be the next to star in fictions that, at least in the case of the starring game by Aloy, will be in charge of transforming Netflix into reality.
In this way, Netflix is committed to a franchise that has enormous potential for adaptation to the television medium thanks to the two games that we already have in stores. The first, remember, was released in February 2017 and left us speechless for how it presented that post-apocalyptic world in which a girl has to discover the secret behind the machines that have invaded the entire North American ecosystem. It is precisely that part of the story that Netflix will initially adapt for the series on which, we imagine, they will have already started working.
Presumably if it's a hit with audiences, the next step will be making the jump to the second game's Forbidden West , which arrived earlier this year for PS5 and PS4. More adventures to add to a future series that, as we told you before, will not be the last starring an exclusive PlayStation franchise.
Sony wants to conquer it all
However, in the case of the Gran Turismo series it seems that they are still looking for a partner to be in charge of making it and later distributing it, but there is no doubt that it was a fiction in which they will have special racing relevance. Something that we could already imagine but that we are curious to see how they capture it on the small screen, especially when in video games there are no main characters or plots to follow.
More or less the same happens with God of War , which Sony has sold the idea of a series to Amazon, or Twisted Metal, an old Japanese IP where battles between vehicles adapted for fighting take on special importance, in the purest Mad style. Max and that a few years ago stopped providing video games to Sony consoles. You never know, but you can get something out of a franchise like this.
If we look at the big screen, Sony is also involved in the project to adapt Ghots of Tsushima , which will be in charge of directing Chad Stahelski (John Wick) and which is also inspired by the resounding success of a video game that left us speechless last year when it landed in stores.
As you can see, Sony is immersed in a frenetic activity that we will see what results when these series and movies begin to arrive. What do you think?