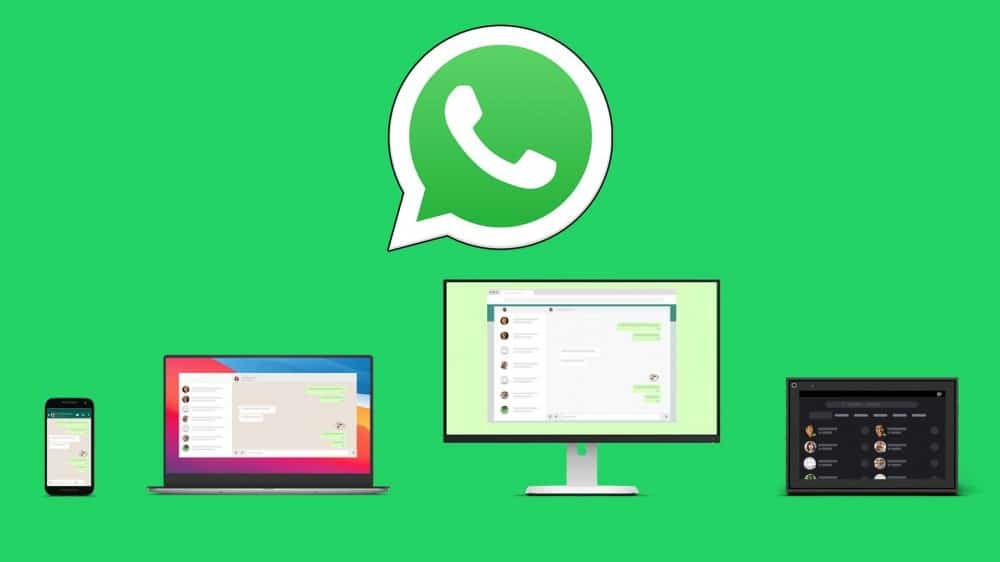 As confirmed by Mark Zuckerberg and Will Cathcart a few weeks ago, the function of using WhatsApp on devices other than mobile without having an Internet connection is already beginning to reach users. We explain what the function consists of, how it works, and what you have to do to be able to use it.
Starting today, iOS and Android beta users can already sign up to be able to use the multi- device WhatsApp function, where we can use WhatsApp on two mobiles, on a computer, tablet, etc., with a limit of up to four devices . The problem is that the feature is not reaching all beta users equally, and it is a matter of luck that we can participate in it.
Now available for WhatsApp beta users
To check if we can participate in the early access of the function, we have to go to the WhatsApp app and click on the three dots in the upper right corner. There, we go to Linked devices , and we should get a section that allows us to test the multi- device beta. If it does not appear, we will have to wait a few days or weeks for it to be enabled. If it comes out, you can give it without fear, since then you can get out and use it again as to date. Of course, you will have to synchronize all your devices again.
If you join, and go to WhatsApp Web or Desktop, you will use the new beta version of both. Once you are logged in, you can turn off the mobile or put it in airplane mode , and see how you can continue talking on WhatsApp without the mobile having to have an Internet connection. There may be some trouble talking to some users, but they just need to update their application to the latest stable. With that, they will already have enabled the ability to receive messages from people who have the multi-device enabled in the beta, even if they cannot use it.
It would be logical to think that messages are stored in the cloud, as Telegram does to synchronize content between devices. However, WhatsApp does not store anything on its servers, instead all the messages we receive are sent to the linked devices. When creating a new session, the chat history is transferred from the mobile to the linked devices, in a fully encrypted process.
Synchronization between devices for almost everything
When this process is complete, all encryption keys are removed from the new device, and the messages are saved to a local database. Thus, everything we do will remain end-to-end encrypted. The synchronization system will continue to be with WhatsApp QR codes, in addition to biometric verification being available to guarantee that we are the ones who are linking a new device.
To do this, WhatsApp establishes a series of keys that all depend on the main device, and where all messages are encrypted with those keys and can be read by all the sessions that we have open. WhatsApp will use various protection mechanisms to prevent someone from adding devices without us noticing. What we do on one device will be synchronized on another, such as pinning a chat on top. However, there is an exception: if we delete a chat from one device, it will not be deleted from the others.
The paired devices are automatically deleted after 14 days of inactivity for security reasons, so we will have to be careful and use it frequently on the devices. Some functionalities may present problems when using them, as it is still a beta version. Those bugs will be fixed in future updates.