Among the Apple computers that are currently for sale, we can find a variety that is not excessively wide, but just enough so that they have differences between them. The most prominent is usually the screen, this being precisely a point of great interest. What features do these Mac displays have? Which is better?
Who makes Mac displays?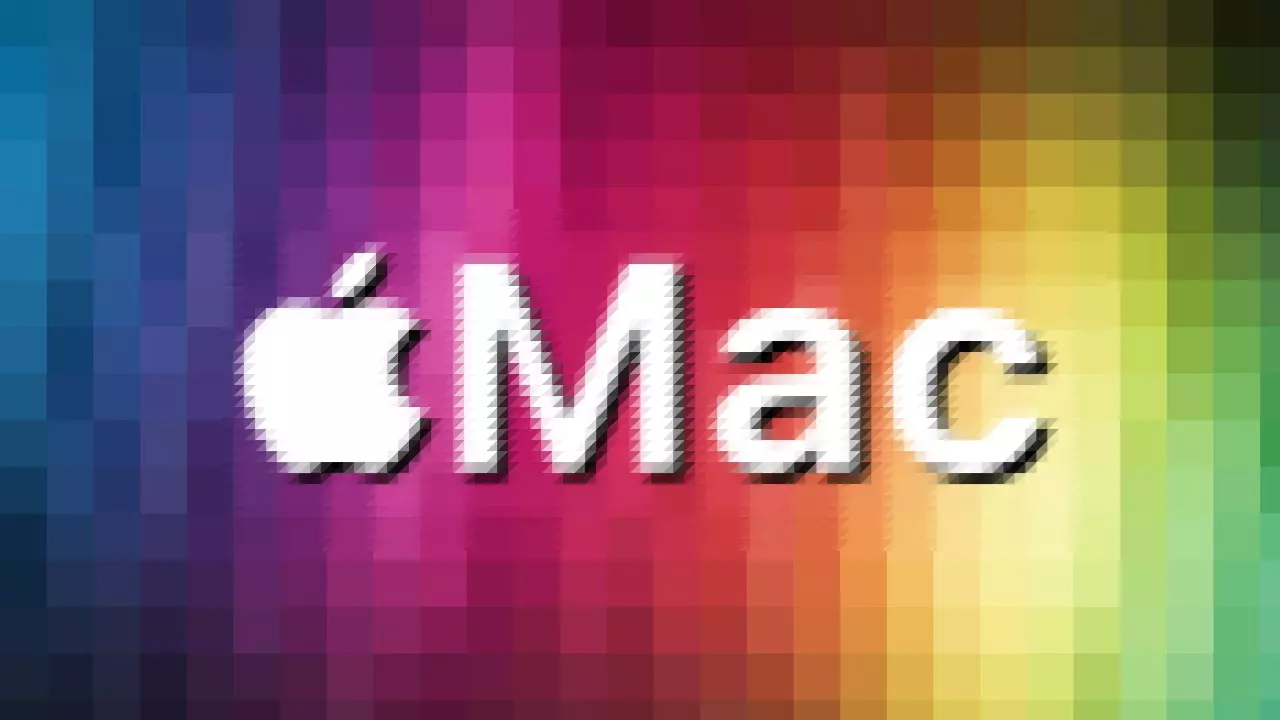 Apple has not officially detailed who the suppliers of its Mac screens are, although thanks to some sources close to it it has been possible to find out. Mainly they are BOE, LG and Samsung , who also tend to be the manufacturers of panels of other devices such as iPhone or iPad.
What is known for sure is that LG manufactures the Pro Display XDR , independent screens that Apple sells and that we will talk about later. In fact, it is known that both companies have an agreement by which the South Koreans will also design the future screens that the Cupertino people need.
For all the others, we must say that there are curious situations such as the same model having several providers. In other words, a specific MacBook may come with a panel supplied by LG, BOE, or Samsung. And although it does not always happen, we must say that it does not represent a notable change, since differences will not be noticed when all companies follow the same pattern, also using identical components.
Regarding the countries in which they are manufactured, we find China and South Korea, which are precisely the headquarters of the aforementioned manufacturers. Although in the end its assembly in the Mac is usually carried out in other different factories, since it is necessary to differentiate the manufacturing process of components and their assembly, for which we already find other companies such as Foxconn with plants in several countries, but mainly in China.
In any case, it is important to note that in the end the manufacturers do not have decision-making power. That is, it is Apple who controls the entire process , since the company seeks to have panels with certain specifications and, based on this, chooses the provider that offers the best conditions. Hence, in the end, they are not always identical panels to those that these manufacturers offer for other brands or for their own.
What does True Tone and ProMotion mean?
These two concepts will appear in the specifications section of some of the Macs that we are going to detail in this post and, if you are not familiar with them, it is normal that you have some doubts about what they mean. And, despite referring to common technologies, they are terms used by Apple itself to refer to them and can generate confusion.
Regarding the meaning of True Tone , this is a feature that is made up of several brand teams and through which it is intended that the user rest their eyes. For this, a series of sensors capable of detecting ambient lighting are used and adjusting both the color and the brightness to that situation. Of course, it is a function that makes you lose realism according to what colors and it may not be advisable to always use it.

Regarding the ProMotion characteristics , these basically refer to the panels that have refresh rates of up to 120 Hz, when the normal thing is usually 60 Hz. This of the refresh rate refers to the number of times that the content is updated. the screen per second, giving a greater sense of fluidity the higher it is. Like True Tone, Apple also includes ProMotion displays in other ranges such as iPhones and iPads.
Apple computers that come without a screen
You should know that not all Apple computers come with a screen, since there are two desktop ranges that do not have a screen in their box or attached to the CPU unlike the MacBook or iMac. Those are the Mac mini and Mac Pro.
And no, obviously this does not mean that they can be used without a screen. What happens is that these must be purchased separately, either the official option that Apple gives with the Pro Display XDR or from any other brand, as long as it is compatible. In any case, it is important to know that if you are going to get one of those mentioned Mac, you will have to have a separate monitor.
Now, to how many monitors and of what type can they be connected? Here is the answer on the models currently on sale:
Mac mini: 2 monitors up to 6K with 60 Hz.
Mac Pro: 4 monitors up to 6K with 60 Hz (depending on the graphics that is configured)
Pro Display XDR, the official Apple screen
As we previously advanced, this is an independent screen from Apple. It was launched in 2019 as a complement to the Mac Pro of that year, although it did not come standard with this equipment and in the same way it can be purchased separately to use it with any other Mac and even devices such as iPad or Windows PC. However, its aesthetic line is in the same line as that mentioned Mac Pro.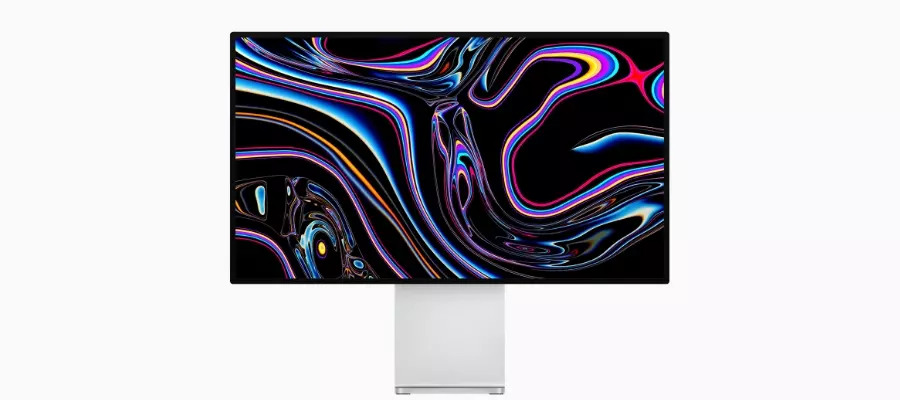 At the level of technical specifications we find these data to highlight:
Technology: IPS LCD
Size: 32-inch diagonal
Aspect Ratio: 16: 9
Resolution: 6K with 6,016 x 3,384 at 218 pixels per inch
Brightness: 1,000 nits with 1,600 nits max (500 nits on SDR) and True Tone technology
Colors: P3 wide color gamut with 10-bit depth and up to 1.073 million colors
Refresh rate: up to 60 Hz
It should be noted that its high-end materials include being able to configure a nanotextured glass that, in addition to providing protection to the screen, also helps to efficiently maintain its contrast.
The screen as such is sold individually without accessories such as the base or the VESA mounting adapter, which are sold separately for 1,099 and 219 euros respectively. The screen as such has a price of 5,499 euros in its version with standard glass and 6,499 euros with the already mentioned nanotextured glass.
Tabletop Specifications
Among Apple's desktops, and once the Mac mini and Mac Pro have been discarded for not having a screen, we only find the iMac range. Currently this is divided into two, differing precisely by the size of its screen, but also by chip and design in general.
iMac (M1)
This computer launched at the beginning of 2021 incorporated interesting changes with respect to its predecessors, its screen being the main protagonist. It is the main protagonist of the team and has reduced bezels in white and a lower chin in which the hardware elements of the Mac itself are located.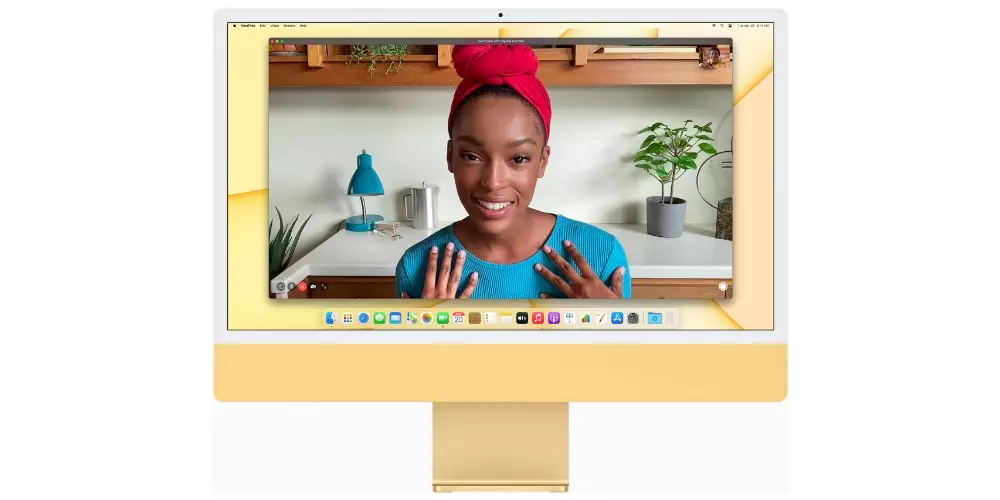 These are the main features of the screen of this iMac M1:
Technology: IPS LCD
Size: 23.5-inch diagonal *
Aspect Ratio: 16: 9
Resolution: 4.5K with 4,480 x 2,250 at 218 pixels per inch
Brightness: 500 nits and True Tone technology
Colors: P3 wide color gamut with 1 billion colors
Refresh rate: up to 60 Hz
* Note: Although it is popularly known as a 24-inch iMac, it really is to be rounded, as the correct measurement is 23.5.
Dingo of mention is the compatibility with other screens that this iMac has, to which an external monitor with a resolution up to 6K at 60 Hz can be connected.
iMac (Intel)
This equipment popularly known as the "large iMac" or the "27 iMac", maintains the already classic aesthetic of this range, with pronounced black bezels around the screen and a pronounced silver chin in which the characteristic logo Apple is still present (in the M1 it is not). It was released in mid 2020.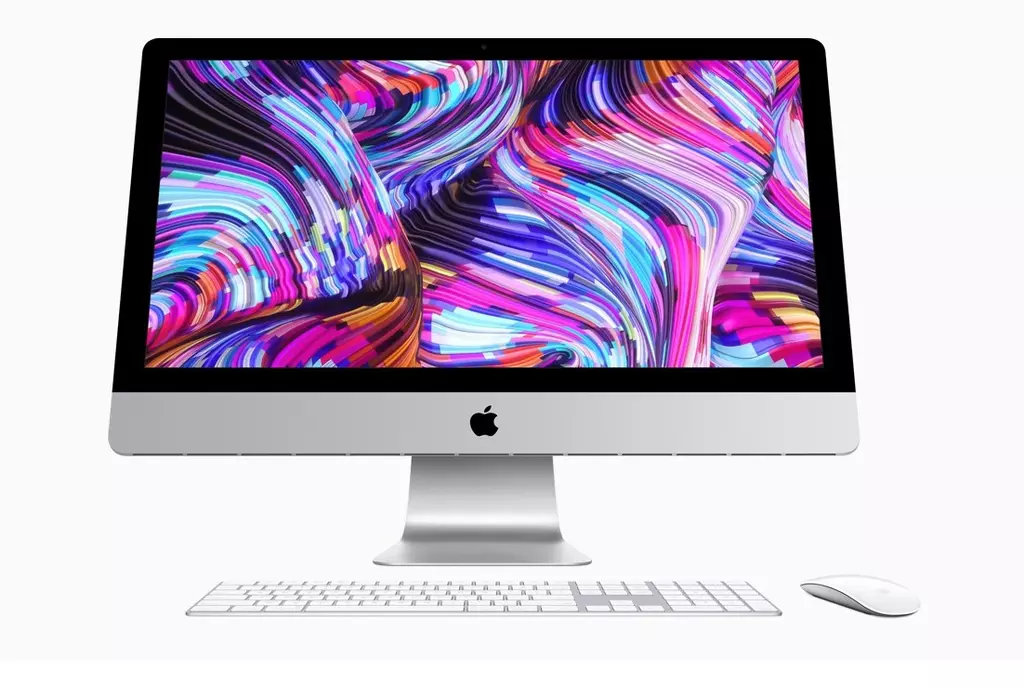 Although its screen falls short of the Pro Display XDR level, it beats the iMac M1 and even offers some variants of that aforementioned standalone screen that Apple sells. Its most outstanding characteristics are these:
Technology: IPS LCD
Size: 27-inch diagonal
Aspect Ratio: 16: 9
Resolution: 5K with 5,120 x 2,280
Brightness: 500 nits and True Tone technology
Colors: P3 wide color gamut with 1 billion colors
Refresh rate: up to 60 Hz
It must be said that, like the ProDisplay XDR, this iMac allows you to add nano-textured glass to your purchase options. Of course, this represents an increase of 345 euros in the price of the equipment.
Regarding its compatibility with other monitors , this allows connection with an external monitor up to 5K at 60 Hz.
Specifications on MacBook laptops
We are already in the range of Apple laptops in which there are smaller screens than in the desktop for obvious reasons (portability). However, we find extremely interesting specifications, especially in the most recent models.
MacBook Air and MacBook Pro (M1)
Although inside they have several differentiated specifications, at the design level they share an identical screen in all aspects. Both launched at the end of 2020 as the first with M1, they in turn start from a design that was already continuous with a front starring the screen, although with notable black bezels.

Its specifications are as follows:
Technology: IPS LCD
Size: 13.3-inch diagonal
Aspect Ratio: 16: 9
Resolution: 1,080p with 2,560 x 1,600 at 227 pixels per inch
Brightness: 500 nits and True Tone technology
Colors: P3 wide color gamut with 1 billion colors
Refresh rate: up to 60 Hz
Regarding the possibility of connecting external monitors to use it simultaneously or mirroring the screen, these devices allow you to connect a 6K monitor up to 60 Hz.
MacBook Pro (M1 Pro / M1 Max)
In this case we find two laptop models that differ precisely because of their screen size. Both launched at the end of 2021 with evolutions of the M1 chip such as the M1 Pro and M1 Max, they have a design in which, now, the screen is the absolute protagonist without having hardly any bezels, although with the presence of a notch on the the camera is located.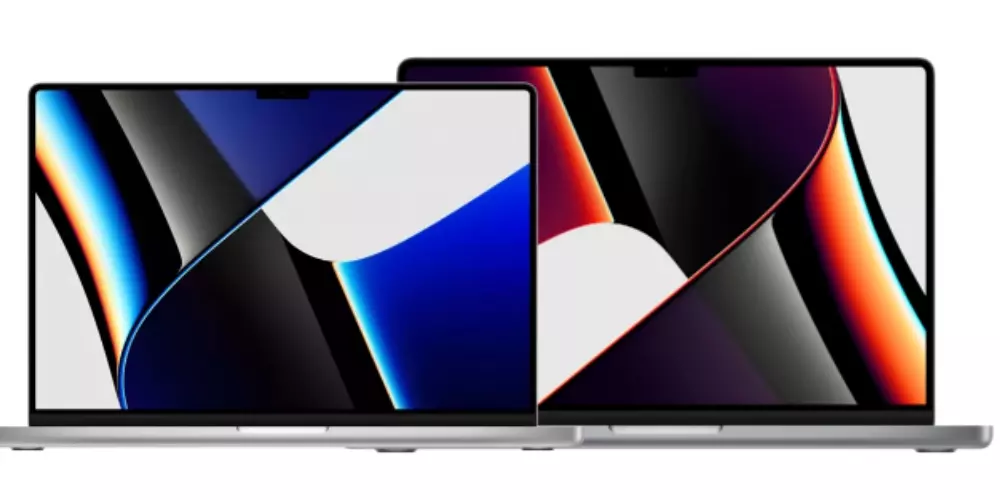 The characteristics they have are the following:
Technology: LCD-miniLED
Size:

14 ″ model – 14.2-inch diagonal
16 ″ model – 16.2-inch diagonal

Aspect Ratio: 16: 9
Resolution:

14 ″ model: 3,024 x 1,964 at 254 pixels per inch
16 ″ model: 3,456 x 2,234 at 254 pixels per inch

Brightness: 1,000 nits and 1,600 nits maximum with True Tone technology
Colors: P3 wide color gamut with 1 billion colors
Refresh rate: up to 120 Hz (ProMotion)
Regarding the compatibility with external monitors, these support up to 2 displays of up to 6K with 60 Hz refresh rates.
Which Mac has a better screen?
Given the layout of Apple computers, it doesn't take much to find a winner. It is true that in the end it is not necessary to have the most advanced panel to enjoy a good experience, but if what you are looking for is excellence, there is no doubt that the Pro Display XDR is by far the one that offers the best possibilities.
Now, if you are looking for a Mac as such that already has the integrated screen, the MacBook Pro 2021 are the ones that offer the highest quality panels. In fact, they are very similar to the Pro Display XDR in quality and it could be said that they even surpass it in some sections such as the refresh rate, since they are capable of reaching rates of up to 120 Hz, with the rest being 60 Hz. from Mac.