Left 4 Dead 2 receives a new downloadable pack and it is something that surprises, because it is a game developed by Valve that has already been on the market for more than ten years. Even so, this particular zombie-killing title maintains an active enough user community that it is worth releasing a new DLC called The Last Stand, although it is not the only surprise.
New DLC for Left 4 Dead 2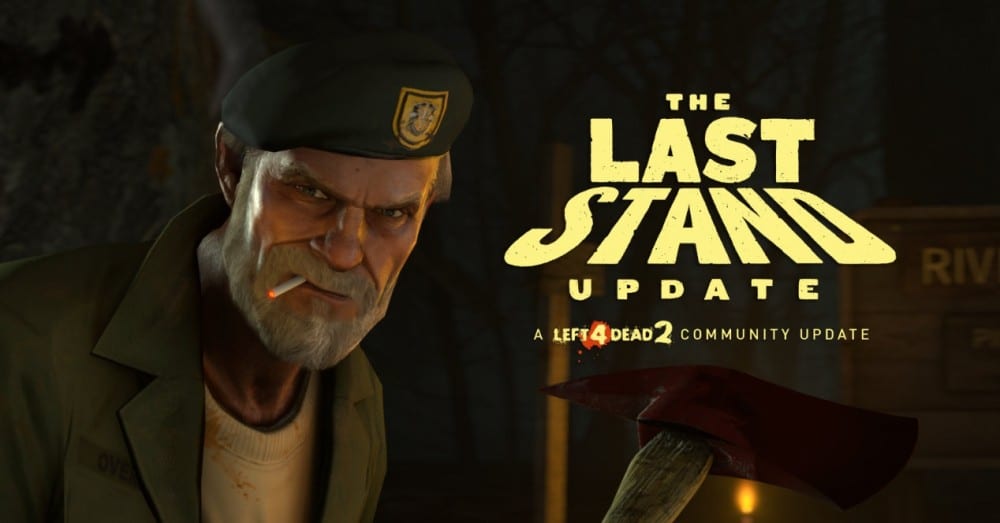 Left 4 Dead 2 is one of the most popular zombie games in the video game industry. And it is not surprising, since since 2009 (the year in which this second installment was officially launched) the title has managed to maintain a fairly active user community. So much so that not much time passed between request and request for a third installment that never came from users.
Now that Left 4 Dead 3 has not arrived either, but a new DLC for the second installment of which something was recently commented and you can finally download it. Although it is not the only surprise that comes to fans of the title as we will tell you later. Before, the details of the pack.
The Last Stand is the new expansion of Valve's cooperative multiplayer game. But it is not a product really developed by the team in charge of Gabe Newell but rather it is the work of the community. That is why, as we said before, this title is so special. Because its user community is very active.
The new campaign features 30 new achievements and two new mutations (Rocketdude and Bank Run), although what will really catch the attention of those who have already played are the new maps and some new weapons that can be used for that corps attack mode. to body , like a shovel and a trident. Regarding the maps, there will be twenty-six new ones for survival mode and four for scavenge so that you can enjoy new scenarios and thus change a bit if you play regularly.
All this is also complemented with new animations as well as improvements in the solution of bugs and other errors that have been detected. Altogether a lot of changes to keep the experience as satisfying as possible.
How to play Left 4 Dead 2 and its new expansion
If you've reached this point and you're still interested in trying this title for the first time, you're in luck. Until next Monday , September 28, you can play it for free . And not only on PC, but also on Apple computers as it is compatible with macOS. Of course, the version of the operating system of the apple computers must be lower than 10.15. That is, before macOS Catalina.
Starting Monday, the game will be paid again, but not the new DLC The Last Stand. This will remain a free downloadable content. Although if you want to save a few euros, you can take advantage now that Left 4 Dead 2 only costs 1.63 euros on Steam.