There are many people who have bought the new iPhone 14 presented in September of last year and since then they have encountered some problems or errors that are giving them many headaches .
If you have an iPhone 14, 14 Plus, 14 Pro, or 14 Pro Max, you may have encountered one of these problems and don't know how to fix it, like many other people! For this reason, I am telling you about the current failures of the new iPhones that should be solved as soon as possible. Can you think of any more?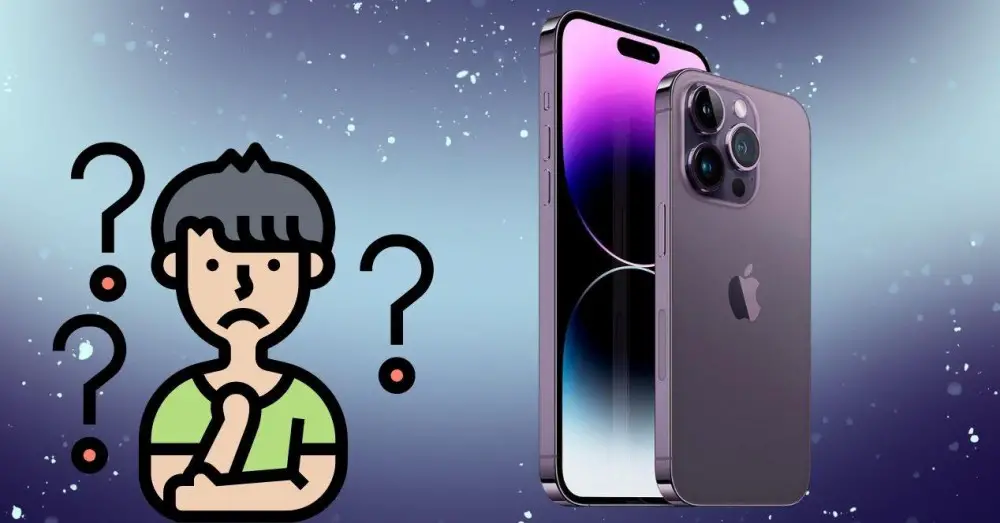 Horizontal lines appear when turned on
One of the issues that is plaguing a lot of iPhone 14 Pro users is the horizontal lines that can be seen when you try to turn it on. It is a problem that has been giving users of this Apple model for some time, specifically in the iPhone 14 Pro Max, and that seems to have no solution yet. Everything indicates that it would be a software problem.
Some users may see different number of lines or colors, some even see only one line. It can happen when turning on the iPhone or when it is activated. Apple already knows about the situation, so we hope that it will be solved soon with a new update since they have most likely been working on it for at least a month.
The iPhone 14 and 14 Pro overheat
Many users have recently reported that their iPhone 14 or iPhone 14 Pro overheats or heats up with minimal use . The problem has been there since its release, although it has not been fixed yet.
There have been several iOS updates since then with no remediation so far. Some indicate that the situation worsens when using the Picture-in-picture (PiP) feature in iOS. For example, when watching videos on YouTube. The point is that to this day the complaints about the overheating of the batteries of the new iPhones continue. Some people emphasize the fact that on their previous iPhone 13 it did not happen.
Recently, Apple has asked the affected people to contact them about the case, so we hope that those affected will soon find a solution to the serious battery problem of their Apple devices.
iPhone 14 calls 911 by mistake
One of the problems that has affected users the most is that the iPhone 14 calls emergencies by mistake, even when there is no dangerous situation.
This is very detrimental to the emergency services, which have to respond to calls and go to the scene to see if the person is okay, which makes them allocate unnecessary resources to these false calls instead of dangerous situations or real accidents.
Among the many cases in which we find these false calls, we highlight those of people who are in amusement parks and ski resorts , although there are more. It is something that has happened in some places in a massive way, and if it happens to you like many other people, you may not find out in time to react and avoid emergency calls.
There are not a few cases that have occurred in different places due to this accident detection function. There will be many more and in different situations , until it is fixed. Apple has to find the key to know why it happens and how to avoid it.