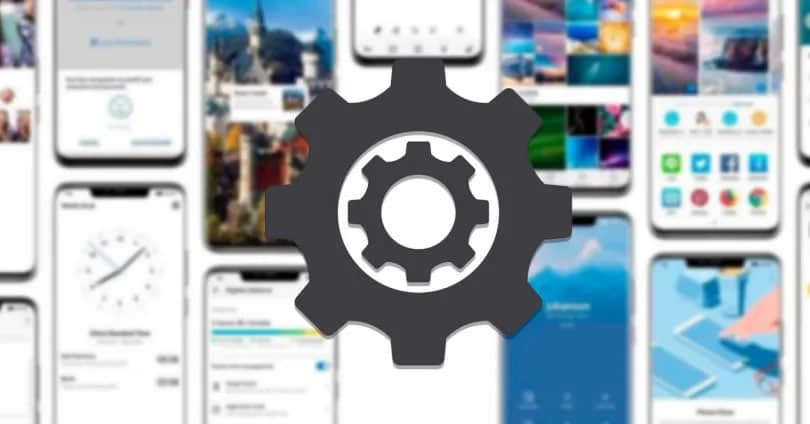 We have already explained to you by active and passive the different ways of updating your mobile to EMUI 10. However, this tutorial is only valid if the brand releases the software for our specific phone model. If your smartphone is not among those chosen to receive the software or, simply, you are tired of waiting, you will have to resort to the manual update.
As is happening with the mobile phones of the Huawei Y range, there are times when certain models do not receive an update, nor will they receive it. Regardless of the reason, there is no reason to lose hope because thanks to XDA Developers and the bulk of developers who populate the web, we can manually update our phone.
It is a fairly complex process so we will try to simplify it as much as possible. Of course, if you do not have the necessary knowledge we recommend you ignore this tutorial so as not to damage the device, because we will not be responsible for it.
Before starting …
To carry out the entire process, in addition to your mobile with the battery fully charged, you will need a computer, a flash drive or memory card of more than 4 GB and a way to connect these storage units to the mobile phone (a OTG adapter or similar). Before you start, you should also locate the EMUI 10 or Android 10 update file compatible with your phone model and, for that, you need to know what your smartphone is.
How to know your model number
Access the phone settings and scroll down to the System menu. Once inside, choose About phone.
Point the model .

Take note of the Build number.
Make a backup
This manual update of your Huawei mobile will leave your smartphone as new, that is, it will eliminate all the contents hosted on it because it is a zero update. For this reason it is mandatory to back up your photos, videos or other important information before continuing.
Find the software for your device
Now is the time to search for the image for your device, whether official or not. For example, the EMUI 10 update package for the Huawei P30 Pro can be found in this XDA thread , but if you need it for another smartphone, you should look for it in the Foro de XDA Developers. Firmware downloads are usually found in the "ROM, Kernels, Recovery and other developments" post in the section of each phone.
Remember that, in addition to your mobile, you must find the model number and the region code that you noted previously. Once located, download the file.
Host the file in external memory
Now is the time to save the EMUI 10 / Android 10 update file on the chosen SD card or USB drive. To do this, first connect it to the computer and format it using an NTFS or exFAT file system.
After formatting the drive, extract the contents of the Zip file that contains the operating system for your mobile device downloaded in the previous step and host its contents on the SD card or USB drive you just formatted. Once finished, you must have a folder called dload on this unit and, within that folder there must be three zip files:
update_sd_base.zip,
update_sd_cust_VOG-L29_hw_eea.zip
update_sd_preload_VOG-L29_hw_eea_R2.zip
Install the operating system
Now that you have the external memory connected to the mobile phone, it is time to install EMUI 10 or the Android 10 ROM chosen on your smartphone. For it…
Turn off the phone
Turn it on again letting down the buttons to raise and lower the volume and the ignition
Leave them pressed until you see a white EMUI update screen and sole the buttons
The phone will detect Zip files hosted in external memory and automatically install the update