Being able to have full synchronization on Apple devices with iCloud is wonderful, however this service is not without problems on some occasions. Luckily, it has a solution and in most cases it is within your reach, so in this article we tell you how you can solve the problems to synchronize iCloud on your iPhone or iPad so that you can continue to enjoy the service normally.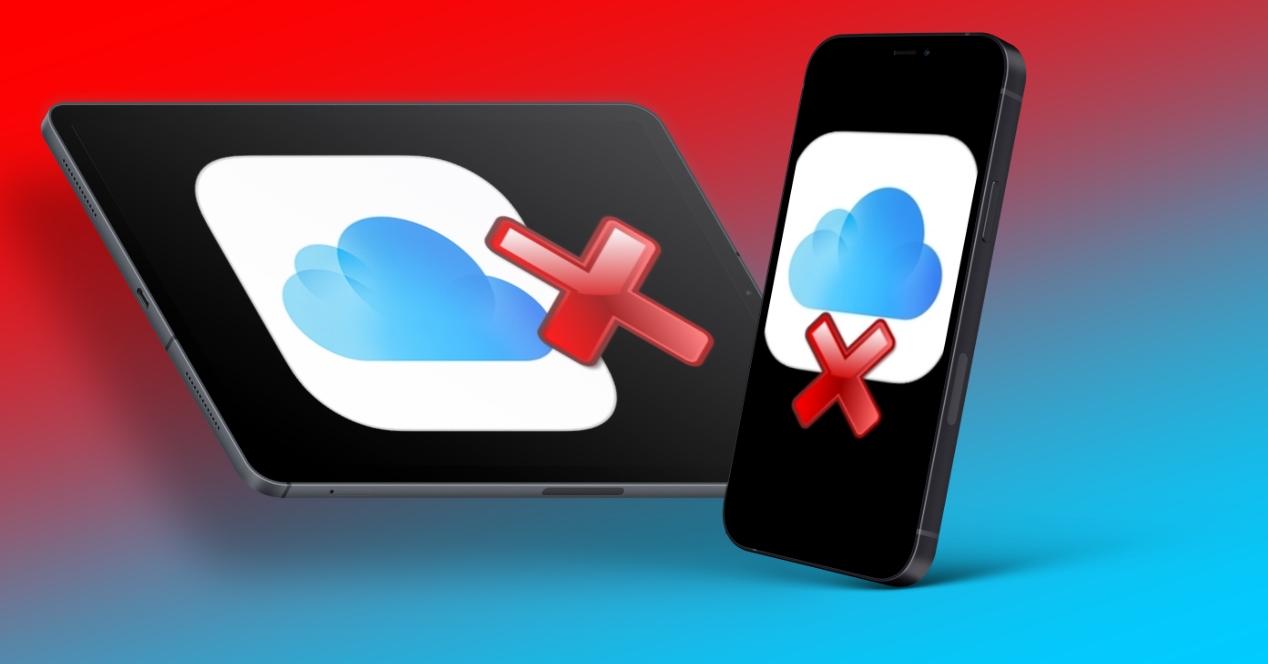 Basic checks you should do
First of all, it is convenient to make some preliminary observations before commenting on other possible causes for iCloud to be giving you failures. If it is not solved by reviewing these aspects, do not worry, since in the following sections we will give you other tips, but it is likely that the failure originates from one of these.
Confirm that you have successfully logged in
Your Apple ID is associated with a single iCloud account, so you must confirm if the one you used to log in to your iPhone or iPad is correct. If you go to Settings and click on your name at the top you will see the email of the Apple ID. If you see that it is not what it should be to synchronize with your data, go down in that same section and close your session. After this you will be able to log in with the correct Apple ID.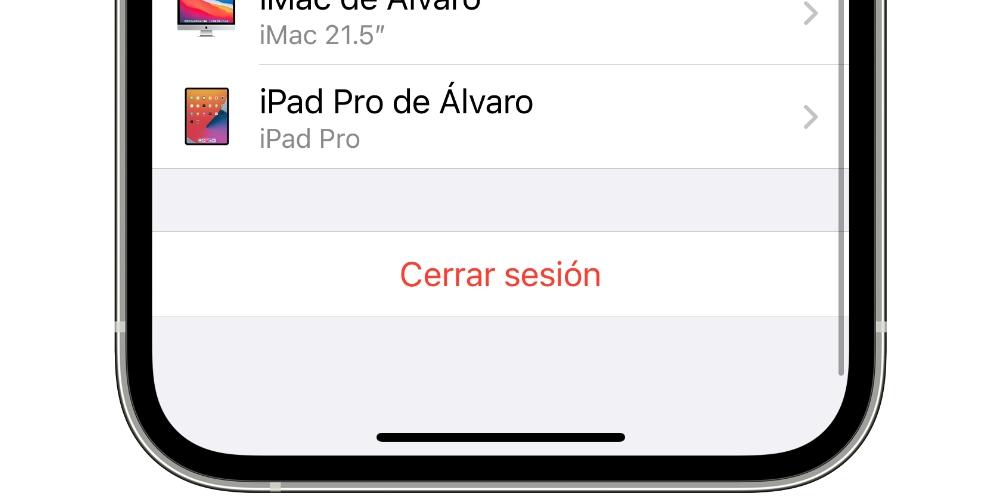 If you are connected to the internet by WiFi
Even if you are connected to the internet through a WiFi network, you may not have a good connection or you may not even have internet directly. You can check the latter by entering Safari and trying to access a web page. If you can access it, you have a connection, although the speed may not be correct. Therefore you should also do a speed test and if you verify that it is low, you already know that the reason that iCloud is not synchronized could be due to this slowness. You can report this incident to the company that provides this service so that they can inform you if it is a specific internet breakdown or if they have to change the router or some other solution.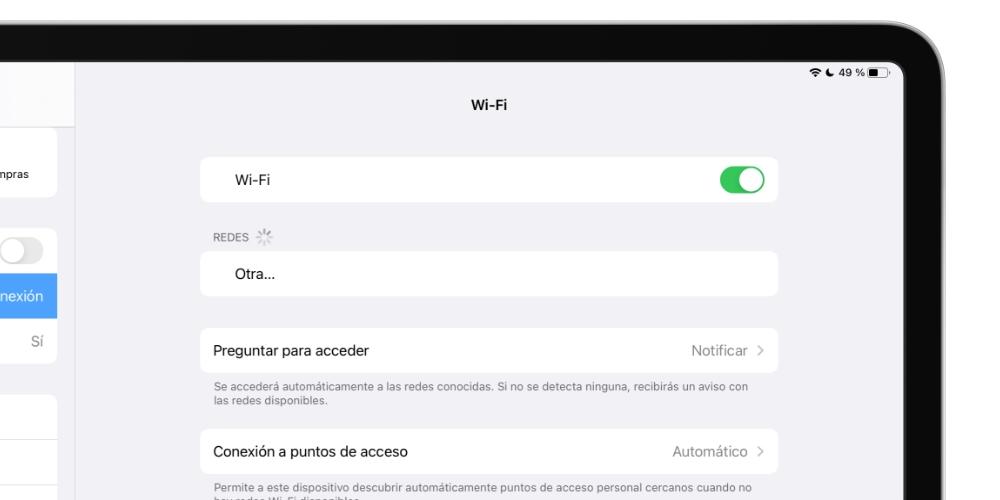 Using mobile data
As a general rule, mobile data tends to have lower speeds than WiFi, even more if you have used up your rate and are browsing at low speed. In this case, we would recommend you follow the same indications as in the previous case (speed test, consult the telephone operator …). Of course, you should also check in the device settings if synchronization with mobile data is enabled. This is checked from Settings> Mobile data, scrolling down and activating the "iCloud Drive" tab.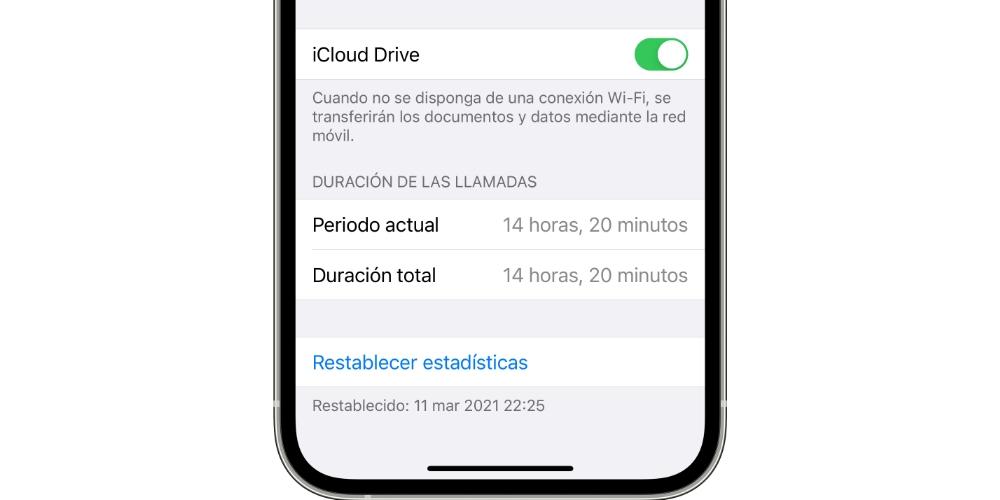 Update the device software
Operating system updates can not only add visual and functional novelties to devices, but also bug fixes and performance improvements. Therefore another possible solution to these failures is to update iOS / iPadOS. To do this you must go to Settings> General> Software update, this being the section in which you will get the most recent version ready for download and subsequent installation. If you already have the updated device, a text will appear telling you precisely this.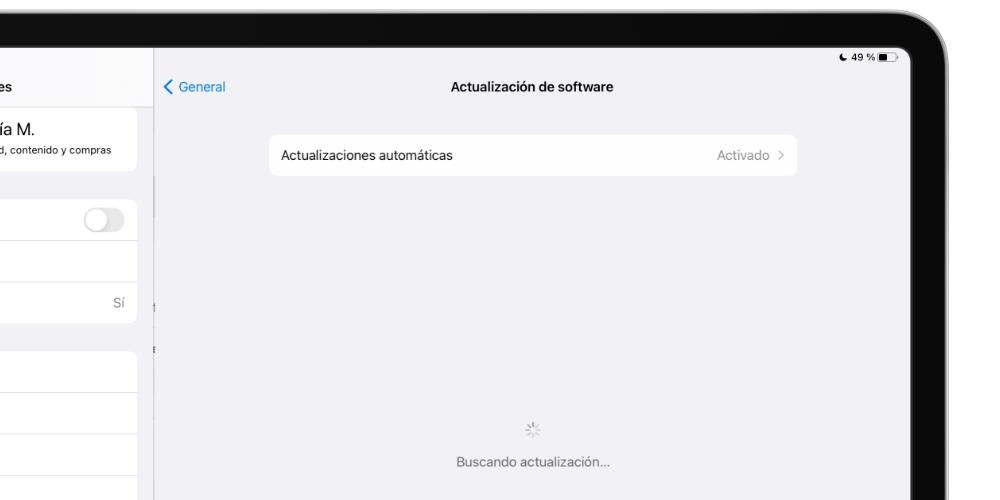 If you just set up the iPhone or iPad
When an iPhone or iPad is set up for the first time, either as new or with a backup, it usually takes a few minutes or even hours to be ready. Therefore, do not despair if at first you do not see all the data that they should appear, since the system will take time to load them. The time it will take will depend on the end of your internet connection and the amount of data that is being loaded.
ICloud Photos Won't Sync
Not only the photos and videos in your gallery are synchronized with iCloud, but there is also other data that can be synchronized through this service. Specifically, these are the ones that can be synchronized:
Photos
Contacts:
Calendars
Reminders
Notes
Messages
Safari
Home
Health
Wallet
Game Center
Siri
Other native apps (Pages, Numbers, Keynote, Shortcuts, Maps …)
Third-party apps that have this option
You must go to Settings> your name> iCloud and you will see a list of all these applications and services, with a tab next to it that will indicate whether or not synchronization is activated. It is possible that if any of them have not been synchronized it is precisely because that tab is deactivated, so you will have to activate it and wait a few minutes for all the data to load.
ICloud Drive problems on iOS and iPadOS
We call Apple's general sync service iCloud, while iCloud Drive refers to Apple's cloud storage service only. To view these files, you must go to the Files app (both on iPhone and iPad). Like the rest of the data that works by iCloud, this can take several minutes to load. If you also accumulate a large amount of data, it is normal that it takes longer and when you enter you will see that everything appears blank as if you had no data entered.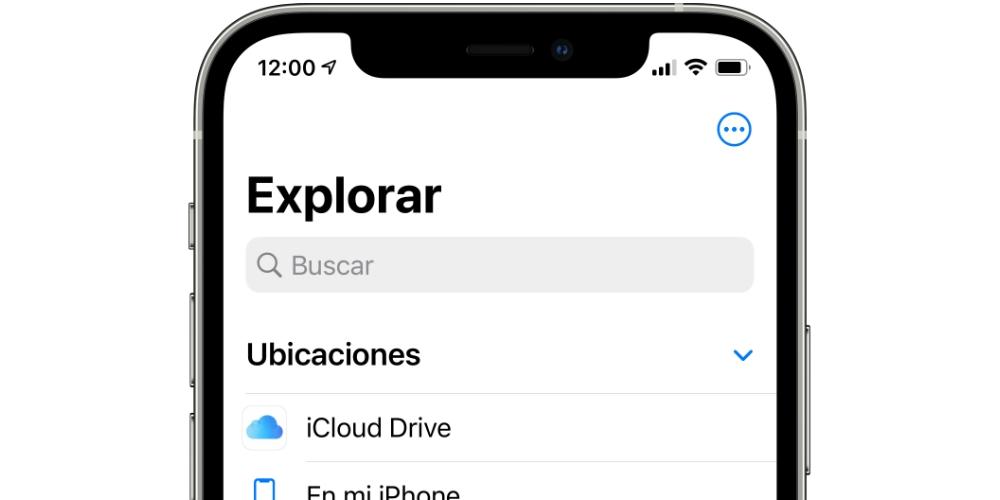 If you have any other Apple device, you can run a test by creating a folder from the faulty computer, then entering iCloud Drive from that other device and making sure it appears. However, we insist on emphasizing that the best solution is to be patient and wait for all the data to load. If a considerable amount of time has passed and you have performed the checks discussed at the beginning of this article, we recommend that you log out of iCloud and log in again with the same Apple ID. Of course, this process will cause the other data that could have been synchronized to be lost.
What if Apple's servers are down?
There is an external factor that may be influencing a slower synchronization and even that it does not occur. As powerful and ready as they are, the servers on which Apple stores all your data are also susceptible to failure. There is a website enabled by the company itself where you can check if its services are down, so you can access it to see if iCloud is working well. If a failure appears in this service, it is ruled out that it is your problem and you will only have to wait for Apple to solve it, something that is usually fast.
The Apple website as an emergency solution
Although perhaps not the most optimal in terms of comfort, it must be said that the iCloud website could be the safe-conduct through which you could access your data if you need it and you cannot wait for it to be synchronized on your iPhone or iPad. This website is accessible from any browser, even on non-Apple computers. Once you enter you will only have to enter your access credentials (Apple ID and password) and you will be able to access the following services and applications:
Mail
Contacts:
Calendar
Photos
iCloud Drive
Notes
Reminders
Pages
Numbers
Keynote
Friends
Look for
Could it be a hardware problem?
It is not usually normal for these problems to derive from a hardware problem, since it does not depend on a physical component as such. Perhaps if you had a problem with the internet coverage antennas it could result in this failure, but obviously you would also have other problems because there are many system services that depend on this connection. In any case, if you want to make sure that your iPhone or iPad is in good condition, you can contact Apple technical support so they can perform a diagnosis, which can even be done remotely. The most effective way to make this contact is by calling 900 150 503 (free from Spain), although you can also find other means of contact on the Apple technical support website.
Restore if you have no choice
If at this point you have not been able to solve the problems, it is possible that there is some type of internal error in your device that is preventing the correct synchronization of data. To solve it, you must restore completely and not load any backup , since with this there would be a good chance that the error would also be restored. The most recommended way to do this format is by connecting the equipment to a computer, so we recommend you take a look at the article in which we tell you how to restore the software of an iPhone or iPad.