When choosing a mouse to play, it will have a series of characteristics that differentiate it from the conventional ones and that will allow us to win games more easily and we can say that the new HyperX mouse, the Pulsefire Warp Wireless s, has marked itself somewhat with a mouse with excellent features as well as light. Let's see how this gaming pointer is presented to us
Wireless gaming mice are one of the most undervalued pieces of technology in terms of technology, since they must have the ability to work with very low input latencies so as not to affect the action of the game and believe us to achieve it with the Bluetooth interface to transmitting data is not easy. Something that for those who do not usually play does not usually make a difference, but once we have played a few games, it is when we realize that our generic wireless mouse is not going as well as we expected.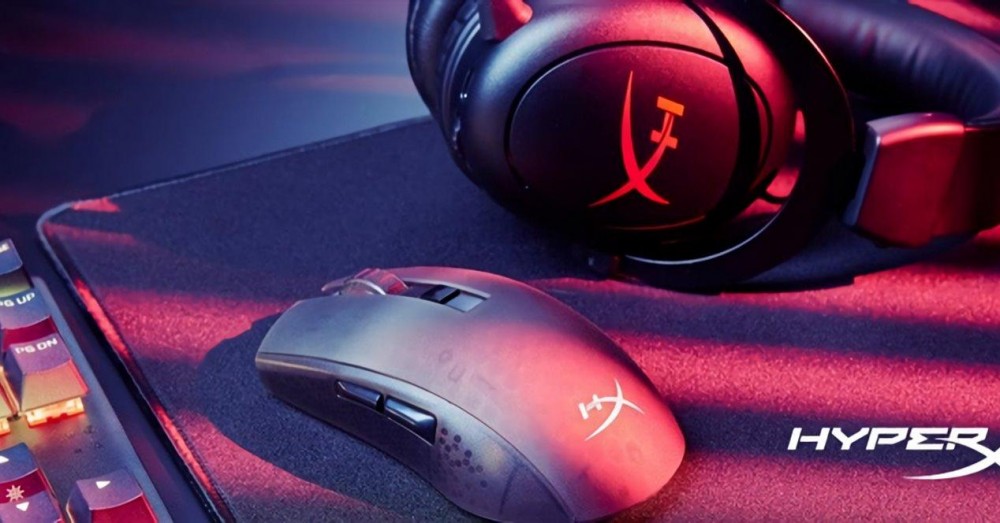 HyperX Pulsefire Warp Wireless
To achieve the lowest possible response speed, the different manufacturers of wireless mice have had to use their own radio frequency standards to be able to connect wirelessly to the television at speeds of 1 millisecond or less, as is the case at hand, however, This capacity is not what stands out the most about the Pulsefire Warp Wireless, but the fact that it does not weigh more than 74 grams , which makes it extremely light and small, and even so, they have managed to install a rechargeable battery with up to 100 hours of non-stop play . Its light weight is achieved thanks to the fact that its casing is made of PTFE-type resin , which stands out for its low coefficient of friction and resistance, which allows us to make movements easily and smoothly.
As for the rest of the characteristics of this gaming mouse, they are the following:
6 fully programmable buttons.

We can do it through the Illusion application from HyperX itself.

PixArt 3335 optical sensor .

Allows you to select between the following DPI resolutions: 400, 800, 1600, 2400, 3200, 6400 and 16000

400 IPS speed.
40G acceleration,
Lifespan of 80 million clicks.
As for the two main buttons, the HyperX Pulsefire Warp Wireless uses the Kaihua Kailh GM 8.0 Black Mamba switches that have become the industry standard and that stands out for its great user Feedback capacity, which completes and certifies this mouse as gaming.
A type of mouse that in a few years we will not see in Europe
No, we are referring to the pointers to play with, but to the fact that removing the one we are talking about has two characteristics that will make it unsaleable, in a few years, and, in a shorter than long time, in Europe. The first of these is the resin with which its casing is made, which does not use recyclable materials and this is becoming a minimum specification for many expensive devices that are approved for sale on the market. Not to mention the fact that its battery is integrated and not replaceable, other obsessions regarding recycling in the European Union and what will make models like this one disappear or simply stop being sold in a few years.