Amazon can help us to give gifts to other people, but we can do it mainly in two ways that are different, but very valid for this purpose. Both the gifts themselves and the gift vouchers will be two perfect ways to give gifts.
We do not believe that it is necessary to develop too much as are these two types of gifts that we can do in Amazon. The gift voucher is an amount of money that we send to another person so that they can spend it on whatever they want, always within Amazon, while the gift itself is a product that we select and that we will send in that concept and with certain details that now we are going to tell you.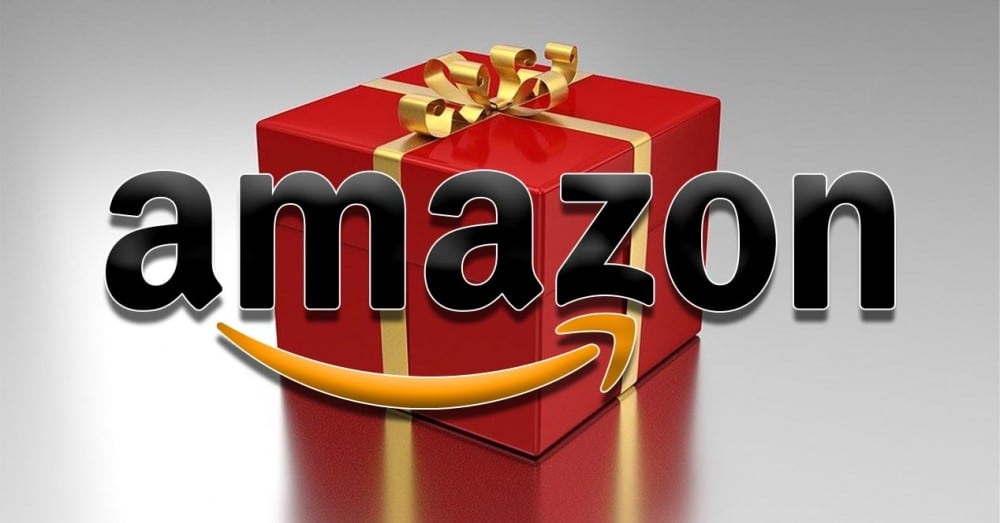 Gift vouchers
The way to buy an Amazon gift voucher is very easy, since following a few simple steps we can already have it:
We go to Amazon and enter Gift Vouchers and Refills .
Now we must choose what type of gift voucher we are interested in.

E-Gift Vouchers : those that we send immediately or leave planned.
To print : they are those that we can have ourselves through our printer, to deliver by hand, for example.
By mail : the check will be mailed to the person we want.

Once we have the type of check selected, it is time to put the amount that we want said check to have.
Then we can personalize the check , choosing the design and adding a message.
Once it is as we want it, it is time to click on Add to Cart , and then click on Process order.
Now we select the payment method, we click Continue and then select Finish order .
Depending on the type of check we have chosen, this is how the system will work from now on, that is, if we have already sent it directly to a person via email, for example, they may already have it in their inbox. If we have selected to have it shipped physically to you, it will still take a few days for it to arrive.
Top up balance in our account
As we told you before, when buying a gift voucher we must choose how much we want it to be. Obviously that amount must be paid by us, but not only can we deduct it with one of our usual payment methods, but we can also do it through the balance of our Amazon account for gift checks.
To recharge this balance we can do the following:
We are going to recharge your account .
Now we must put the amount we want to have in balance.
We choose the payment method and click on Verify and pay .
If we want this to be done automatically, we will have to perform the following steps:
Let's go to Automatic Recharge Configuration .
We select the type of recharge .
Now we must put the amount and the frequency with which we want the balance to be recharged.
We select the payment method and then click on Verify payment configuration .
How is a gift voucher redeemed?
The system that Amazon uses when a gift voucher is redeemed is to enter the entire amount that has been sent to us in our balance, so that we can use it in our next eligible order.
To redeem the gift voucher we must do the following:
We look for the redemption code .
Now we are going to Redeem a gift voucher .
At this point we enter the redemption code and select Redeem .
Resend a gift voucher by email or SMS
It may be that there has been some kind of problem with the sending of a check that we send via email or that the other person has deleted it without before using it. Well, we have a way to resend it to you, by email or SMS.
Let's go to My orders .
We select Order Details under the order number so that we can see the Order Summary .
Now click on Resend , right on the check that we want to be sent again. If the Resend button does not appear, it is because that check has already been cashed.
Once this is done, we must follow the instructions that appear on the screen, since there are times that they ask for payment details to be verified.
Restrictions on gift vouchers
There are rules for gift vouchers that are as follows:
Selling or exchanging a gift voucher for money is strictly prohibited.
It is also not allowed to give or receive a gift voucher as payment for products outside of Amazon.
Repurchase a gift voucher from a third party.
Use a gift voucher to pay for an order for strictly commercial reasons.
Transfer a gift voucher to another account when it has already been redeemed.
Redeem a gift voucher if you are not the person that voucher is going to.
Use the gift voucher for any illegal or improper activity .
Gifts
At Amazon we can also buy gifts to send to friends or family, as long as those products are fulfilled by Amazon or come from certain Marketplace sellers.
Buying a product as a gift will allow us to:
We may include a purchase receipt so that the recipient knows who sent it to them.
Include a personalized message .
Prices are not going to be seen anywhere.
We can ask for it to be gift wrapped .
Share a digital copy of the gift receipt with the person who receives it.
Send a gift
The process of sending a gift is really simple. It has many similarities with a normal order except for a few details.
We select the product we want by clicking Add to cart and we go directly to that screen.
Now we will see how there is a place where we must click on Add gift options , just below all the shipping information.
We will have various possibilities.

The first is to write a message .
The option to hide prices on the shipping receipt is automatically selected.
Then we can add accessories such as a gift box or bag .
And the third option that we can mark is to send a mail copy to the recipient of the gift receipt after it has been delivered.

Now we can click Save gift options and continue the purchase as we normally do with any other product.
The packaging of a gift will include an appropriate bag or box for the product and different from the one that Amazon normally sends. In addition, it will have a decorative bow and a card printed with the message that we have written previously.