When Nintendo Switch hit the market almost six years ago now, one of the most surprising features were its controls, the famous Joy-Con that can be detached from the console and used independently for two-player titles, and even to connect them. to an adapter that has the same shape as a traditional gamepad.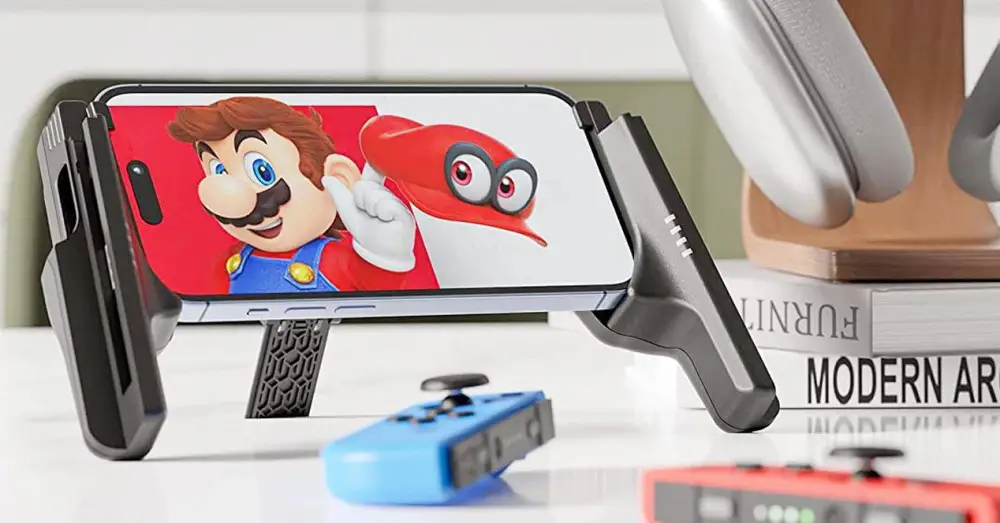 Do you have Nintendo Switch and mobile?
This interoperability of the Joy-Con has made them the fundamental axis of the success of the Nintendo console, so if you have a Switch at home and you are looking for a way to take a mobile controller with you to the street, you should know that we have an important solution to give you. Since someone has had the good sense to devise and put on sale an accessory that will leave you practically speechless.
It is the so-called Grefay Mobile Game Controller Smartphone and in this case, as announced by the manufacturer itself, it is compatible with all iPhone models on the market since it connects wirelessly via Bluetooth, so even in the case of Android devices may be able to connect without problems (please check the information provided by the vendor first).
What this adapter actually does is allow the two Joy-Con to be able to communicate with the smartphone and for all available buttons to have a function, either for use with titles specially designed for iOS in this case, or for services in the cloud that usually require a map of controls more similar to that of Microsoft gamerpads . You know, those recommended for Xbox Game Pass, for example.
Customizable and very cheap
This Joy-Con adapter for mobile phones has the advantage that it can be made more or less wide depending on its size, so it adapts without problems to any existing model and has an interesting support on the back that can come in handy to watch movies and multimedia content from any streaming platform: Netflix, YouTube, Twitch, HBO Max and whatever you can think of.
Of course, keep in mind that what you are buying is the support that you see in the images since you will have to put both the mobile and the Joy-Con themselves, which you must have from your Switch. Be clear about this because despite the fact that it is a message that appears throughout the product page, many users end up complaining in the comments that, especially in the case of Nintendo console controls, they do not come in the pack (don't you know how much a couple of these Joy-Con costs?).
That said, if you want to give your Nintendo Switch controls extra use, here is a cheap and very useful alternative . Or at least so it seems to us.