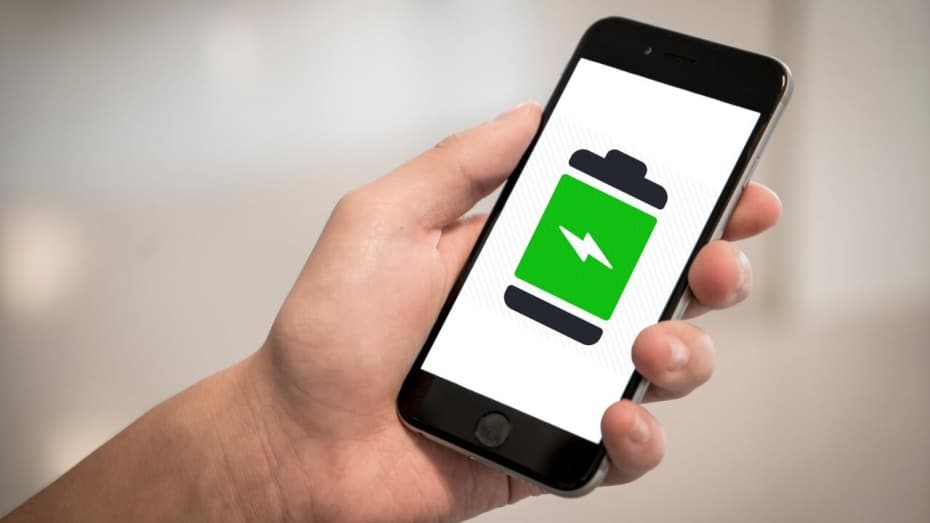 We will not deny that one of the biggest concerns we have in our day to day is that the iPhone does not run out of battery. It is true that with the most recent models the autonomy has increased considerably, but in the older ones we see how the duration is short. So here we bring you a series of tricks with which to save battery on your iPhone.
Tricks to save battery on iPhone
If you usually spend a lot of time away from home, you may not always have access to a plug to connect the iPhone to charge. You may even have access to it, but you find it very tedious to have to be charging it. There are some ways to extend the autonomy of the iPhone so that this problem is not such or at least occurs as late as possible.
Activate the low power mode and this may seem very obvious, but having this mode active on the iPhone can lead to considerable battery savings. What this option does is limit the arrival of email notifications and deactivate the "Hey Siri" function. You can activate it from the Control Center or in Settings> Battery> Low power mode.
Lower the brightness of the screen , since the screen is one of the things that consumes the most. Turning off automatic brightness and lowering it manually can be very useful You can do it from the Control Center or in Settings> Display and brightness.
Use the dark mode if you have an iPhone with an OLED screen (iPhone X, XS, XS Max, 11 Pro and 11 Pro Max). The technology of these panels makes the black color reproduce with dull pixels, so this will make the screen consume less.
Turn off bluetooth if you do not have any other device linked to the iPhone, since in the background the phone will be trying to find nearby bluetooth devices and this generates consumption. You can do it from the Control Center or from Settings> Bluetooth.
Turn off Wi-Fi completely when you're not connected to one of these networks. To do this, it is not enough to do it from the Control Center, but you will have to go directly to Settings> WiFi. However, we take this opportunity to recommend that you try to use Wi-Fi networks whenever possible , since mobile data generates greater battery consumption.
Lock the device manually , since letting the screen turn off with the automatic lock causes the screen to be on for longer than we need.
Disable the location of some apps , as it is often unnecessary for some of them to access your location. An iPhone continuously issuing data on its location generates a lot of consumption. To deactivate the location in applications just go to Settings> Privacy> Location and deactivate the location in those applications that you think is not recommended that they are always tracking your location.
Disable some notifications that are not useful to you. Maybe if you are interested in receiving information from messaging apps or social networks, but not from others in which you are given less relevant information. If you disable notifications in some apps you will save battery considerably. To do this go to Settings> Notifications.
Disable automatic downloads so that app updates are not consuming battery in the background. To deactivate them you have to go to Settings> iTunes and App Store.
Turn off the "raise the iPhone to turn on the screen" function from Settings> Display and brightness, as this will prevent the screen from turning on at times when you didn't want to see anything on the iPhone.
Squeeze the Apple Watch to the fullest if you have it, since you can check certain notifications or functions from this device instead of using the iPhone.
Use airplane mode as an emergency , as this can be very useful when you have low battery levels, but you don't want to have to turn off the phone. In a matter of seconds you can activate the device again. This mode can be activated from the Control Center and from Settings> Airplane mode.
Locate the apps that consume the most and assess if it compensates you for having it installed. Sometimes you will find some surprise in apps that you really do not use so much for the consumption they have. You can see this in Settings> Battery.
Have the iPhone always updated , although sometimes there are versions in which the consumption becomes greater, the truth is that Apple tries to optimize the resources of the iPhone with each new version of the software. You can check if you have a new update in Settings> General> Software update.
Other advice that we can give you is that you perform an iPhone battery calibration every three months approximately and also follow our advice to extend the battery life of an iPhone , more related in this case to the deterioration of the battery in general lines that in the daily consumption.
In short, we can say that with these tricks you will notice a considerable difference in consumption. Obviously there is nothing miraculous, but the truth is that it shows. We also do not recommend carrying out all the advice at once, since that would also diminish the experience of using the terminal, but applying a few or varying between them may be ideal.