Video surveillance at home is one of the most important factors today to live calmly inside the house, especially when you have to go outside for some time, and even when you go to your second residence in the mountains or beach. The fear of being robbed in your home or an invasion is always present, especially in recent months where news about occupations and robberies in homes comes out every day. Thanks to IP cameras, you can visit your home from your vacation spot .
Installing IP cameras throughout your home , you can check all the rooms easily and quickly, seeing how your family is (if it is inside it), the state of pets, and even if there is some type of strange noise. All this through a live video and audio signal over the Internet, which you can see using an application on your smartphone or tablet, it is only necessary to have an Internet connection wherever you are.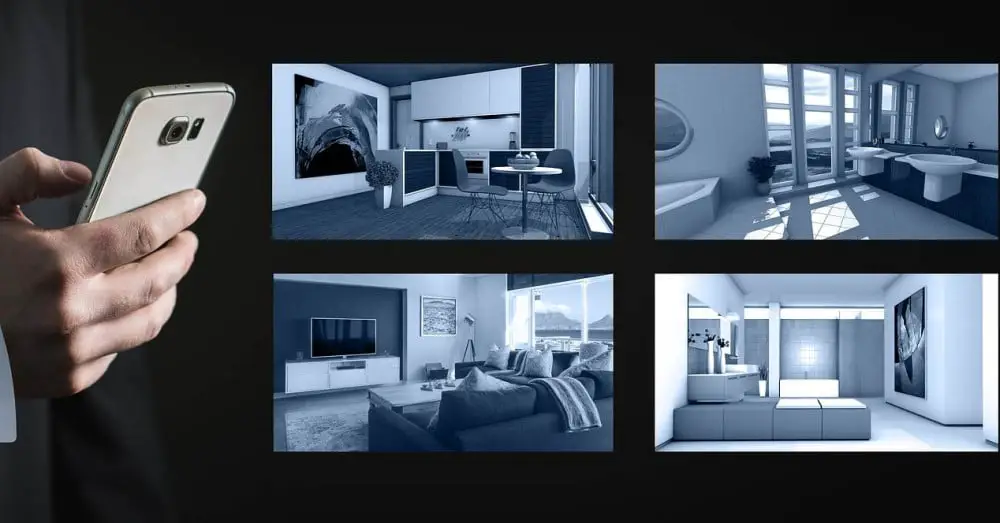 Not all the IP cameras that you will find available on the market offer you the same features, some of them incorporate HD or Full HD resolution, others are robotic to cover 360 horizontal degrees, other models are Cloud so you don't have to open ports on your router and that the use is much easier, finally, we also have IP cameras that incorporate infrared night vision and even full color. It is very important to choose the right IP camera manufacturer and model.
What is an IP camera?
IP cameras connect to our home router, either via Wi-Fi or cable, and work under the IP Internet protocol . Manufacturers provide easy-to-use applications to connect to our IP camera remotely, this program can be installed on the mobile, tablet or directly accessing with a web browser to receive the live broadcast of your home or business.
We should not confuse a webcam with an IP camera, the former need to have a computer to view any video image online. IP cameras are connected directly to the network to offer us direct connectivity, they work completely independently of a computer, since they have components such as image sensor, processors and memory, which makes them practically a mini computer that is specifically responsible for video surveillance.
What does the IP camera offer to monitor your home from a distance?
With an IP camera it is possible to monitor your home from your place of vacation or work , as it has a series of functions that you can take advantage of to your advantage. Some characteristics of IP cameras are that they compress the video so that you have access to it from your smartphone, you can move them to obtain images from different angles in your home and be able to see every corner. It even allows you to view events stored in its internal memory, at any time and day without distance restrictions, you can be thousands of kilometers away and you will see in real time everything that happens in your home. In recent times, Cloud cameras are being launched, this type of camera allows us to dispense with manually opening ports on the router, since the camera will connect with the manufacturer's Cloud, and later we will also connect to that Cloud.
These cameras provide you with high-quality videos, since they include a compression chip that prepares each of the captured images so that they are available when you want to see them , using the benefits of the Internet and through an included computer that performs this transmission. Discover them in Prosegur Movistar alarms and start enjoying the security they offer you.
Benefits of using an IP camera
IP cameras are currently in wide demand, as a means to provide you with security and peace of mind , investing very little money. They are much cheaper than CCTV (closed circuit television) and offer you many more options of functionality, above all, they are much easier to install and use. You can install IP cameras easily and do not require special maintenance, you only need to connect them to the Internet connection in your home , with which you can control them from anywhere and whenever you want.
They do not require cables, therefore, you can easily locate them anywhere , easily integrating with any other security system you have connected.
If it is night and you do not have the lights on, you will also see everything that happens, since these IP cameras have infrared LED technology. In addition, you can connect your cameras to an alarm receiving center, so that a 24-hour surveillance is constantly maintained, seven days a week. With this, in case of detecting that you are being the victim of an intrusion, a notice is sent to the police so that they can quickly go to the place and avoid damage or problems to your property.
How to monitor your home from a distance?
The first thing you need is to purchase IP cameras to place them at strategic points within your home, with special attention to the angle of location, so that you can cover the largest possible area of each room, including cameras for outdoor environments. There are IP cameras that are robotic, like the EZVIZ C6N that has a really good value for money, and with excellent Cloud management.
To do this, you have some standard kits that provide you with security alarms and applications, through which you will access through your Internet connection. Once you are browsing it , you have the opportunity to view live images that are received by the camera , you can even authorize members of your family to have access to the IP cameras and help you with their surveillance, this allows that all members can also access video surveillance.
These devices, in addition to offering you live transmission of what happens in your home, have a system that sends an alarm signal when an unusual event occurs. This system is based on elements configured by you, related to sounds, movements, temperature conditions or the presence of light, among others, which gives you greater control over your property.
Another aspect that you are going to love is the quality of the image offered by this type of security camera , since, with other equipment, it is not so easy to distinguish the faces of people or the license plate of a car that is parked at the door of your house, a limitation that has been overcome with the latest generation IP cameras. In addition, some of the IP cameras such as the D-Link DCS-8000LHv2 allow to be used as a webcam since they allow the use of the RSTP protocol for live viewing.
Monitor your home from your vacation or business location, so you can experience the tranquility that comes with having the support of a system based on IP cameras , which you can easily control. You can even stay observing a room all day by using a tablet or mobile, this is especially useful if you have a sick person in it or a baby that you want to monitor from anywhere, you only need an Internet connection from your smartphone.
Remember that the tranquility of your family is priceless, therefore, using a security camera allows you to record everything that happens while you are not present. If you don't have time to monitor the live images, you can also spend an hour when you get home to check who came to visit you while you were away, thanks to its self-recording system that allows you to view each event chronologically with time and date stamps.