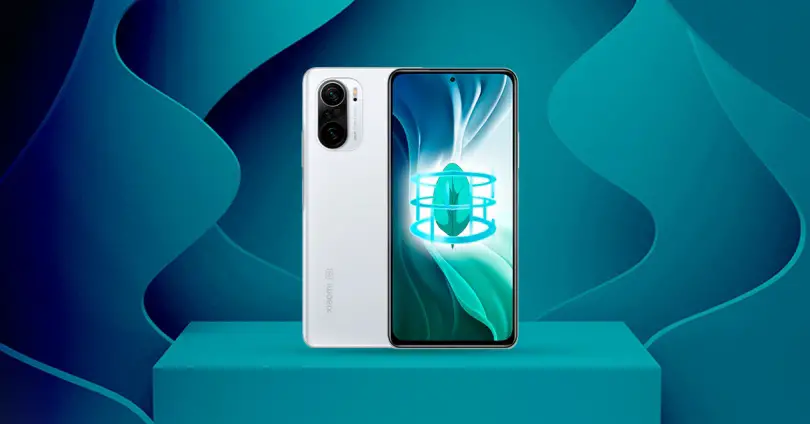 It is not the first time that we know one of the many customization functions that MIUI integrates in Xiaomi, Redmi or Poco smartphones. The Asian manufacturer's own system adds many options to change the appearance of the device and make it unique without anyone else having a similar design. In this way we will also not get tired of our mobile, because we always want to be able to change everything we want.
This time the change that we are going to know and that has been added in MIUI 12 as a possibility within the themes, is the option to modify the animation of the mobile on. For those who do not know what it is about, it is the set of images and / or video that appear every time we restart our terminal or turn it on after having turned it off. Allowing it to give it an appearance that suits our taste.
Is it the same on all Xiaomi phones?
Possibly you are wondering if you are going to be able to carry out these options in your terminal if it is a Redmi or Poco mobile and the truth is that it is. Although the manufacturer and developer of the software is Xiaomi, what gives this advantage to the terminals is MIUI 12, the last layer of personalization with which it uses both in the mid-range and entry-level Redmi phones, as well as in Poco smartphones. .
Although it has long been said that Poco would release his own system, the reality is that we have only found a very slight variant of the Xiaomi launcher in the Pocophone F1 that has not continued to exist in the most modern mobiles of the firm. For this reason, the process that we are going to have to follow is identical in all of them and there will be no difference between terminals of a higher range or a lower range, in all of them we can modify the power of the device without any limitation with this software version.
Steps to change the Xiaomi power on animation
To start the process that will allow us to modify the boot image in Xiaomi we just have to enter the Themes app that comes by default in the manufacturer's terminals, as well as in Redmi and Poco phones. An app that to ensure that it offers us this novelty requires updating, something that we must do by accessing Settings> System application updater and clicking on update everything, in addition to entering from Settings in About the phone and later in MIUI for what Yes, update the terminal with news that will save us possible problems with this process.
Once the smartphone is updated and we are inside the Themes app, we have to touch on the lower tab that refers to our profile. If this is the first time we access it, we will have to connect it with our Mi account on the smartphone. We will continue to touch on "Customize theme" and this will take us to more MIUI options aimed at the appearance.
The option we need to modify the ignition of the mobile is the one called "Boot Image" on which we have to press and it will show us the classic MIUI ignition system and other themes that we will have installed previously, but if you do not have none, do not worry because we will give you options to choose from later. To select another ignition system, you just have to click on it and in some cases we can see a preview, selecting it definitively by clicking on the green button that will appear.
Next, if we restart our Xiaomi mobile we will be able to see that new animation that we have applied and it will be the one that will appear whenever we turn on the smartphone again. If it does not convince us, it is as simple as repeating the process, for which we need new animations that we will show you.
Another option: MIUI themes with boot systems
In order to get more themes compatible with the Xiaomi startup animation, we have two ways to follow, the first of which is to do a manual search, which can take a long time. Within Themes we do not have an option to only search for mobile power options and therefore we will have to enter all the themes that we like to check if they contain this function. To know if it integrates it, we can only look at the preview images or go down to the description where the developers mention if they have fonts, screensavers, icon modification and among them some show that they also have power-on animations, which we are looking for.
As this process is very slow and could take a long time, it is best to know all those that users have been discovering through various forums and social networks that we have echoed. The following topics have ignition animations for Xiaomi with which we can change the appearance of the terminal completely by applying the whole theme or repeating the previous steps to modify only the boot system and leave everything else as it is.
Cyberpunk2077
Decent Blue Pro
DEEP PURPLE – UI
Extremely Dark v12
Azyteck – LineUi
Pure2 pro v12
Lite os V12
Me you i plus
Space star
Saturn
Classic UI
Khalifa – LineUi
1Z.Bluer LineUi Vip
JOY UI 12
Right OS
Mantra – LineUi
BACK
ROG mod v12
Galaxy S20
One UI PRO
Flyme 8
Each of the themes has a different loading animation, which will offer one result or another, among the most popular and that make the most difference is the power-on animation for Xiaomi called Cyberpunk 2077 developed by Ronix UI, which has managed to give a aesthetics based on the video game to users.
Problems with power-on animations
Although it would be rare to run into problems to establish or use this customization mode on our mobile, there are those who have had errors in the process, which has made it impossible to use this function. Beyond having updated the system and apps as indicated, all terminals with MIUI 11, MIUI 12 and later versions should not have problems changing the boot image, but in previous versions there could be limitations. In case we have errors with the animation applied, we just have to wait the necessary time for the mobile to be enunciated and replace it with another animation since being developed by users, it is possible to run into some other problem and that it does not work as we would wait.
We must also bear in mind that it is an animation created for the MIUI Global ROM, so if we have a different ROM, which could be customized, we may have limitations to be able to use it. If we are interested in it, we can use My Flash to have the Global ROM of our device again and then yes, use this way to personalize the mobile without problems. Unlike what we have seen other times, this time it is not necessary to make changes to the region and if you did it previously, we could change it again to avoid problems by accessing Settings> Additional settings> Region, we can search and set Spain to This option is activated and works well within Themes.