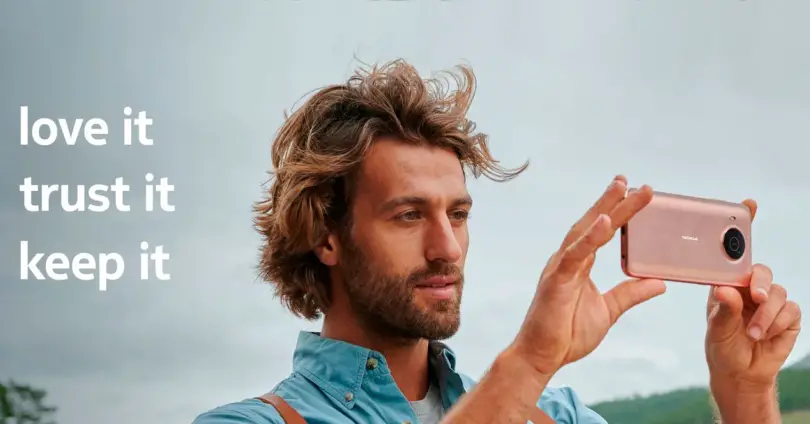 When we get a smartphone, it is normal that we worry about different sections such as the battery, the screen or the memory, but we should not ignore other key points such as the sustainability of the terminal in our commitment to the environment . In these times we cannot ignore this aspect and Nokia does not stop demonstrating its commitment.
The longer our mobile lasts working in the best way, the more we can benefit from the investment made to achieve it, without complicating ourselves in changing the smartphone and thereby favoring the planet. The manufacture of smartphones requires materials that are not easy to obtain and therefore the durability of mobile phones is especially important.
Rugged mobiles inside and out
To make Nokia phones last longer and meet this commitment, HMD Global has focused on resilience that refers to hardware as well as software. For this reason, it uses top quality materials that have passed the strictest resistance tests, which provides security and peace of mind for users when using their smartphones. However, this is not everything and an important role is played inside smartphones.
On average in Europe, terminals last about two and a half years, but the vast majority would like to keep their mobile phone much longer to get more return on investment. The problem appears when smartphones run out of updates and vulnerabilities become the main problem. This is where Nokia "moves tab" and gives its terminals three years of updates that offer monthly security patches and improvements in the operating system.
The keys to make Nokia mobiles last longer
In the search for the ideal balance is the close relationship between technology and the environment , Nokia has applied a series of important changes in addition to those that are already a benchmark in the brand. Notable among them is the removal of the mobile charger and headphones from the box in order to deal with the 12,000 tons of electronic waste generated unnecessarily in most cases. For everyone who needs it, they can get hold of these and the money raised will go to eliminate plastic waste from waterways.
To make the mobile last longer, the case is important, which does not have such a relevant impact on nature and therefore if a free 100% compostable case is included in the box, a movement that starts with the new Nokia mobiles ; the Nokia X10 and Nokia X20. Its bases are centered on the new slogan: • Love it. Trust it. Keep it. A movement that begins in Nokia mobiles to last longer in our hands, thanks to everything we have seen in the updates, the three-year warranty of the brand and all this without leaving a negative footprint on planet earth.