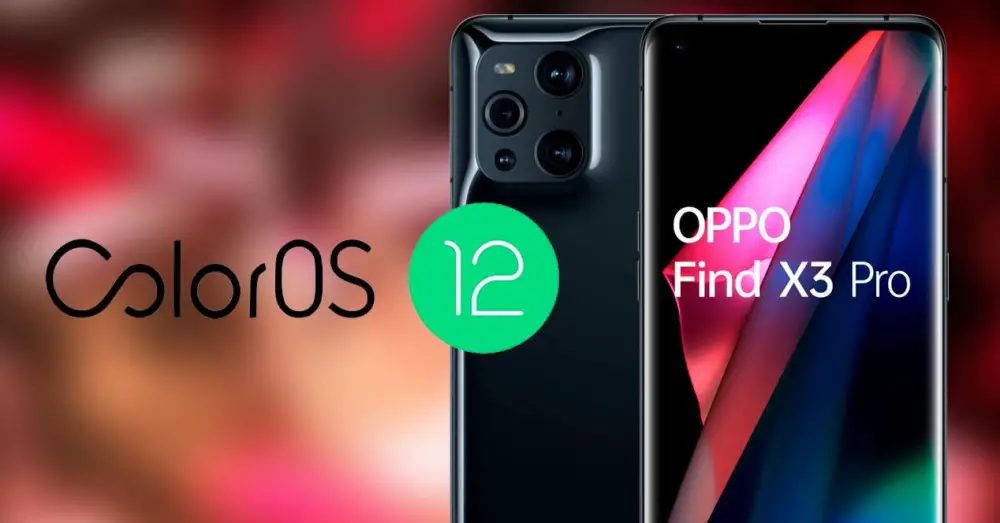 OPPO mobiles have been established with great success in our country. They star in the great Amazon offers, they are already in the catalog of the main operators and, users, have seen in them excellent quality-price terminals that are perfect to satisfy all their needs.
Currently the most recent models of the firm work with ColorOS 11, the customization layer based on Android 11 that has numerous tools to make life easier for mobile owners. No big changes are expected with ColorOS 12 , the future version of OPPO for their phones and that, after leaking a couple of weeks ago, now continues to be seen.
Android 12 and ColorOS 12 screenshots
ColorOS is a highly branched customization layer. In fact the user interface of RealmeUI and OxygenOS (from Realme and OnePlus) are based on the OPPO operating system and ColorOS 12 is expected to continue this trend. Therefore, what we see in these screenshots should be more than similar to what we will find in Realme UI 3.0 and OxygenOS 12.
Thus, the new system boasts a new notification panel that actually looks similar to the MIUI 12.5 notification screen from Xiaomi. The difference is that here we see a larger volume and brightness control panel, inspired by Android 12. In the same way, we can see how ColorOS 12 would be brighter and more colorful than ColorOS 11, a system where color is not important. excessive.
In the same way, we see a new icon editor, one of the fundamental features of OPPO software , and more options for the AlwaysON screen. This leads us to think that the new software from the Chinese firm may be more focused than anything else on changing the appearance of the phone, and not focus as much on increasing performance in the same way that most software updates do.
That does not mean that, if we compare it with ColorOS 11 , we should not find ourselves with several new features that should make the phone feel much more fluid and smooth, with new gestures and optimization options.
ColorOS 12 is expected to launch in the third quarter of 2021, and most Oppo phones marketed throughout this 2021 will receive this new system update. There are more doubts with the smartphones launched long ago, although the top of the range such as the Find X2 or the Reno 4 should have their share of Android 12 .