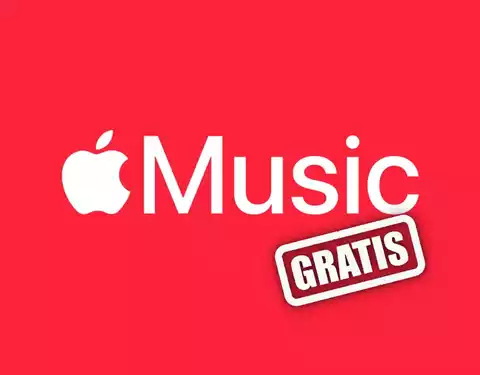 We can usually find very interesting Apple Music promotions, but recently one has come out that allows you to enjoy the platform for half a year and without paying . A new offer that also comes in the best moment of Apple Music after having added recent improvements such as lossless music, Dolby Atmos and Spatial Audio. And how do you get this offer? We will tell you everything below.
Conditions to have Apple Music for free
The first thing you should know is that this offer will only come to buyers of AirPods , regardless of whether these are AirPods 2, AirPods Pro or AirPods Max. These also have to be completely new, so it is ruled out if you buy them second-hand. Of course, it will not matter if you buy them in an Apple Store or in any other store where these headphones are sold.
Another essential condition is that you are not currently a subscriber to Apple Music and have not enjoyed a promotion in the past. If you comply with this, you can activate your 6-month trial period completely free of charge within 90 days after purchasing the headphones, so you have a certain margin.
Activation of the promo on iPhone and iPad
If you have recently bought AirPods or are close to doing so, you can enjoy this promotion in a very simple way. You will only need an iPhone or iPad with iOS / iPadOS 15 or a later version, so if you are still on iOS 14 it will be important that you update your device to activate this promo.
If you have not yet paired the headphones to the iPhone or iPad, you can safely do it as normal. And if you already had them linked, nothing happens either. Once you open the Apple Music application, a banner will appear informing you of the existence of this promotion and will allow you to activate it quickly. Of course, you will have to have your payment data linked because after those 6 months your paid subscription will be activated.
It is important that you do not cancel your subscription until the offer expires , as you could lose that free trial. If after that test you do not want to subscribe to the service, it is recommended that you set a reminder the day before it expires to cancel the subscription and that you do not charge anything. And if you want to continue enjoying it, you will not have to do anything, although you can always see the Apple One packs in case it compensates you to have other services in addition to this for a reduced price.